Diann Blakely's work has won two Pushcarts; the Poetry Society of America's Alice Fay di Castagnola Award, given annually for a best manuscript-in-progress; and Elixir Press's 7th Publication Prize. She has appeared in numerous anthologies, including Best American Poetry and Orpheus and Co.: Contemporary Poems on Greek Mythology. Poems from her latest manuscripts--Rain in Our Door: Duets with Robert Johnson and Lost Addresses--have been featured twice in Greil Marcus's "Hard Rock Top Ten" as well as in Lisa Russ Spaar's Chronicle of Higher Education poetry column and Frederick Barthelme's Blip Magazine; Blakely has been also published at Callaloo, Harvard Review Online, the Nation, the Paris Review, the Oxford American, Triquarterly, Shenandoah, the Southern Review, the Yale Review, and Verse, among others.




Terese Coe's poems and translations have appeared in The Times Literary Supplement, Ploughshares, Threepenny Review, The Cincinnati Review, New American Writing, Alaska Quarterly Review, Poetry, Smartish Pace, Tar River Poetry, Measure, Agenda and Poetry Review (UK), and The Stinging Fly and Crannog (Ireland), among many others. Copies of one of her poems were helicopter-dropped over London by Poetry Parnassus, part of the London Olympics special events in summer 2012. Earlier work in Mezzo Cammin: 2008.1.




Enda Coyle-Greene was born in Dublin where she still lives. Her work has been published widely in Ireland and elsewhere and broadcast on RTE Radio 1 and Lyric FM. Bursaries and awards include a Hennessy Literary Awards nomination. Her first collection, Snow Negatives, won the Patrick Kavanagh Award in 2006 and was published by the Dedalus Press in 2007. She holds an MA (Dist.) in English, Creative Writing, from the Seamus Heaney Centre for Poetry at Queen's University, Belfast. A new collection is forthcoming from the Dedalus Press in 2013.




Erica Dawson's collection, Big-Eyed Afraid, won the 2006 Anthony Hecht Poetry Prize, and was published by Waywiser Press in 2007. Her poems have appeared in Best American Poetry 2012 and 2008, Barrow Street, Harvard Review, Raintown Review, VQR, Poetry: A Pocket Anthology, and other journals and anthologies. She lives in Florida with her Shih-Tzu, Stella, and is an assistant professor of English and Writing at University of Tampa. She also teaches in UT's low-residency MFA program. She is this issue's featured poet.




Nicole Caruso Garcia was born in New Jersey in 1972 and currently resides in Connecticut. She was educated at Fairfield University in English and Religious Studies, and after seven years in corporate industry, she left to earn her M.S. in Education from The University of Bridgeport. Her poetry has appeared in both in print and online in journals such as The HyperTexts, Willow Review, The Sow's Ear Poetry Review, Soundings East, The Ledge, Poetry Midwest, and Small Pond Magazine of Literature. She received the Spring 2010 Willow Review Award. She teaches Poetry and Creative Writing at Trumbull High School. Despite her penchant for formalism, her rapping alter ego, Capital G, often visits to bust a rhyme for her students. Her first video, "Plagiarism Rap," debuted on YouTube in 2012. Earlier work in Mezzo Cammin: 2011.2, 2011.1, & 2008.1.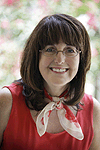 Terry Godbey's chapbook Flame was published in 2012, and her previous poetry collections are Beauty Lessons and Behind Every Door. Her poems have appeared in Rattle, Poet Lore, Harpur Palate, Pearl, Slipstream and The Café Review. She lives in Orlando, Florida, with her son and works as a freelance writer and editor. Her website is terrygodbey.com.




Tracey Gratch lives in Quincy, Massachusetts, with her husband and their four young children. Her poems have appeared in online and print publications, including Mezzo Cammin, Soundzine, Snakeskin, The Poetry Porch Sonnet Scroll, Lucid Rhythms, Loch Raven Review, The Flea, Annals of Internal Medicine, Boston Literary Magazine, Victorian Violet Press Journal, The New Verse News and The Yale Journal for Humanities in Medicine. She also has a poem in a recent anthology of Science Poetry. Earlier work in Mezzo Cammin: 2012.1.




Athena Kildegaard is the author of three books of poetry: Rare Momentum (2006), Bodies of Light (2011, a Minnesota book award finalist), and Cloves & Honey. Her poems have recently appeared or are forthcoming in Alaska Quarterly Review, Hawk & Handsaw, Tar River Poetry, Valparaiso Poetry Review, and elsewhere. She teaches at the University of Minnesota, Morris. Earlier work in Mezzo Cammin: 2010.1 & 2007.2.



Diane Lockward is the author of three poetry books, most recently Temptation by Water, and a forthcoming craft book, The Crafty Poet (Wind Publications, 2013). Her poems have been published in Harvard Review, Spoon River Poetry Review, and Prairie Schooner, and have been featured on Poetry Daily, Verse Daily, and The Writer's Almanac. Earlier work in Mezzo Cammin: 2008.2 & 2006.1.




Mary McLean grew up outside Washington, DC, and received her Bachelor's in biochemistry with a minor in English from Pennsylvania State University, where she won a Katey Lehman award for short fiction. Next came a Ph.D. in biochemistry from University of Cambridge, followed by several research posts around London. Since 2007 she has worked at the Cancer Research UK Cambridge Institute. After many failed attempts at writing novels, she recently turned to poetry, which has appeared in Lighten Up Online and on the short list for the 2012 Wergle Flomp competition. Visit her blog about poetry.




Mary Meriam's poems are published in Literary Imagination, The New York Times, The Gay & Lesbian Review, American Arts Quarterly, Poetry Northeast, American Life in Poetry, many other journals, and several anthologies. She is the author of two poetry chapbooks, The Countess of Flatbroke and The Poet's Zodiac; the editor of Lavender Review; and a blogger at Ms. Magazine. Earlier work in Mezzo Cammin: 2010.2 & 2010.1.




Jennifer Reeser is the author of An Alabaster Flask, winner of the Word Press First Book Prize, Winterproof, and Sonnets from the Dark Lady and Other Poems, a finalist for the Donald Justice Prize. Her poems, critical essays, and translations of French and Russian literature have appeared in journals including Poetry, The Hudson Review, The Formalist, Light Quarterly, Able Muse, The National Review and The Dark Horse, and have been gathered in anthologies such as Longman's textbook, An Introduction to Poetry (edited by X.J. Kennedy and Dana Gioia), and Poets Translate Poets: A Hudson Review Anthology. She is a mentor on faculty with the West Chester Poetry Conference, and lives amid the bayous of southern Louisiana with her husband, the fiction writer, Jason Reeser, and their children. Her website may be found at: www.jenniferreeser.com. Earlier work in Mezzo Cammin: 2011.2, 2011.1, 2008.2, & 2006.2.




Jean Shin is nationally recognized for her monumental installations that transform everyday objects into elegant expressions of identity and community. For each project, she amasses vast collections of a particular object--prescription pill bottles, sports trophies, sweaters--which are often sourced through donations from individuals in a participating community. These intimate objects then become the materials for her conceptually rich sculptures, videos and site-specific installations. Distinguished by her meticulous, labor-intensive process, and her engagement of community, Shin's arresting installations reflect individuals' personal lives as well as collective issues that we face as a society.

Her work has been widely exhibited in major national and international museums, including in solo exhibitions at the Scottsdale Museum of Contemporary Art in Arizona (2010), Smithsonian American Art Museum in Washington DC (2009), the Fabric Workshop and Museum in Philadelphia (2006), and Projects at The Museum of Modern Art in New York (2004).

Other venues have been the New Museum of Contemporary Art, the Museum of Art and Design, the Museum of Fine Arts, Houston, the Museum of Fine Arts, Boston, Asia Society and Museum, The Brooklyn Museum, Sculpture Center, Socrates Sculpture Park, and Frederieke Taylor Gallery in New York City. Site-specific permanent installations have been commissioned by the US General Services Administration Art in Architecture Award, New York City's Percent for the Arts and MTA Art for Transit. She has received numerous awards, including the New York Foundation for the Arts Fellowship in Architecture / Environmental Structures (2008) and Sculpture (2003), Pollock-Krasner Foundation Grant, and Louis Comfort Tiffany Foundation Biennial Art Award. Her works have been featured in many publications, including Frieze Art, Flash Art, Tema Celeste, Art in America, Sculpture Magazine, Artnews, and The New York Times.

Born in Seoul, South Korea and raised in the United States, Shin attended the Skowhegan School of Painting and Sculpture in 1999 and received a BFA and MS from Pratt Institute in Brooklyn. She lives and works in New York City.




Susan Spear graduated with an MFA in the Verseforms of Poetry in July 2012. She is an affiliate professor in the English Department at Colorado Christian University. Previously, she worked for eight years at Chatfield Senior High in Littleton where she was an English teacher and Instructional Coach. She brought both the Poetry Out Loud National Recitation Contest and the Writers in the Schools program to Chatfield in 2010. Her poem, "The Lover's Knot," received honorable mention in the Denver Women's Press Club's Unknown Writers Contest in the spring of 2009. Her poems have appeared in Academic Questions, The Lyric, and Don't Just Sit There.




Myrna Stone is the author of four full-length books of poetry: In the Present Tense: Portraits of My Father, forthcoming in April from Kelsay Books; The Casanova Chronicles, which was a Finalist for the Ohioana Book Award in Poetry; How Else to Love the World; and The Art of Loss, for which she received the 2001 Ohio Poet of the Year Award. She is the recipient of two Ohio Arts Council Fellowships in Poetry, a Full Fellowship to Vermont Studio Center, and the 2002 Poetry Award from Weber--The Contemporary West. Her poems have been featured on both Poetry Daily and Verse Daily, and have appeared in such journals as Poetry, Ploughshares, Boston Review, TriQuarterly, The Massachusetts Review, Nimrod, and River Styx. Her work has also appeared in nine anthologies, including Flora Poetica: The Chatto Book of Botanical Verse; I Have My Own Song For It: Modern Poems of Ohio; and Beloved on the Earth: 150 Poems of Grief and Gratitude. Stone is a founding member of The Greenville Poets, based in Greenville, Ohio, where she lives with her husband in an 18th century Rhode Island farmhouse. Earlier work in Mezzo Cammin: 2011.2.




Doris Watts was born in Nebraska and now lives in Temecula, California, where it has snowed only once and briefly in the last twelve years. She is a graduate of the University of Redlands and earned a master's degree in technical communication from San Diego State University. She has worked as a usability specialist studying the interface between user and computer documentation products. Her work has appeared in Mezzo Cammin, The Formalist (she was twice a finalist in the Howard Nemerov Sonnet Competition), Blue Unicorn, The Lyric, The Mid-American Poetry Review, and 14 by 14. Earlier work in Mezzo Cammin: 2012.1, 2011.2, 2011.1, 2009.2, & 2009.1.




Gail White is active in the formalist poetry movement, with recent or forthcoming work in Measure, Raintown Review, and First Things. Her poems appear in the Best of Barefoot Muse anthology, Southern Poetry--Louisiana, and two Pocket Poets anthologies. She co-edited the anthology The Muse Strikes Back and is the author of three books of poetry, the latest being The Accidental Cynic. Her new chapbook, Sonnets in a Hostile World, is available from Amazon. She lives with her husband and three cats in Breaux Bridge, Louisiana. Earlier work in Mezzo Cammin: 2010.1 & 2007.1.




In 2012, Marly Youmans published three books: a novel, A Death at the White Camellia Orphanage (Mercer University Press--The Ferrol Sams Award for Fiction); a collection of poems, The Foliate Head (UK: Stanza Press); and a post-apocalyptic epic in blank verse, Thaliad (Montreal: Phoenicia Publishing.) She also served as a judge on the National Book Award panel for young people's literature. Forthcoming are two novels, Glimmerglass and Maze of Blood, as well as a reprint of her 1996 novel, Catherwood. Earlier work in Mezzo Cammin: 2012.1, 2011.2, 2011.1, 2010.2, 2010.1, 2009.2, 2009.1, 2008.2, 2008.1, & 2007.1.