Doris Watts






In the Process of Revision



Sometimes a poem mutters under
its breath, talks to itself, ponders
your choices, recommends changes
you aren't ready for, rearranges
your lines, reads along with your words,
suggests sotto voce (show-off) stronger verbs,
then grabs a pen and elbows in,
laughs at your lack of Greek and Latin,
astronomy, Renaissance art, astrology,
metaphysics, mythology,
scribbles down its own words, shouts,
crosses yours out, then sits and pouts,
peeks over the edge of the page,
reads what you wrote. Drives off in a rage.
Then calls you up from around the corner,
wants to know what you're planning for dinner.







Grandmother Undressing



From under blankets, I would watch while she
undressed for bed and marveled at the way
she could disrobe and put pajamas on--
and all beneath her clothes. I waited for
that final moment when she pulled her corset out
from underneath her neat pajama top,
its garters, hooks, elastic, strings, and stays
revealed the way magicians wave their strings of scarves.

Then in the dark and hoping I could get
to sleep before, as usual, she began to snore,
I would contemplate my destined fate
all neatly folded, laid away each night:
housedresses, corsets, orthopedic shoes,
and that mysterious process of undress.


AUTHOR BIO
Doris Watts lives in Temecula, California. Her poems have appeared in Mezzo Cammin, The Formalist (she was twice a finalist in the Howard Nemerov Sonnet Competition), Blue Unicorn, The Lyric, and The Mid-American Poetry Review. She has work forthcoming in 14 by 14. She graduated from the University of Redlands and completed a Special Major Master's Degree in Technical Communication at San Diego State University. She has worked as a usability specialist, examining the human interface with hardware and software documentation, and as a technical writer. Other earlier work in Mezzo Cammin: 2009.1.
POETRY CONTRIBUTORS

Debra Bruce

Kathryn Jacobs

April Lindner

Jennifer Davis Michael

Angela O'Donnell

Doris Watts

Marly Youmans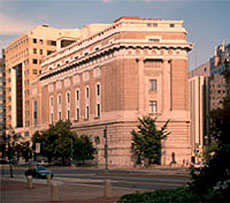 Mezzo Cammin
is proud to announce that The
Mezzo Cammin
Women Poets Timeline Project, which will eventually be the largest database of women poets in the world, was launched on Saturday, March 27, 2010, at 6:00 PM at the National Museum of Women in the Arts in Washington, D.C. (Photo by Tom Field)
Visit Timeline
.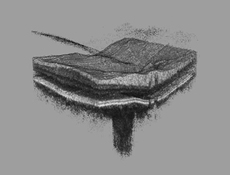 Jo Yarrington
: I've always been interested in liminal places, areas of the mind or reality that blur definition, that exist somewhere in between. When first reading
Swann's Way
, I instantly identified with Proust's ruminations on the space between sleeping and waking. Suspended in that glide from consciousness to unconsciousness, he seemed to find a threshold to unfettered freedom and clarity. In Brontë's
Villette
, when faced with the harsh realities and social restrictions of Victorian England, Lucy Snow could slip into her shadowland, an interior place of refuge and boundless possibilities. And, in
Atonement
, McEwan spoke to the fertile pause between stillness and motion when he wrote "the mystery was in the instant before it moved, the dividing moment between moving and nonmoving, when her intention took effect." It is these elusive, shifting planes, these fluctuations in our psychic core and physical being, these changeable and charged arenas that I explore in my visual art.