Diane Lockward






The Very Smell of Him



Body balm, the sharp scent of thistle,
hint of the gym and Irish Spring.
Under his arms, off limits
now, whiff of memory--
late Sundays in bed,
must of his skin,
cinnamon
on toast--
him.







Onion



Nine concentric spheres layered around
the heart, perfection of symmetry,
heliocentric, a world embraced.

The heart, a small god at the center,
feels secure, unaware of the knife
on the counter, the bright blade, the hand

that rises. How quickly the circle
is broken, so bloodless a letting
go, how easily the heart slides out.


AUTHOR BIO
Diane Lockward is the author of What Feeds Us (Wind Publications, 2006) which was awarded the Quentin R. Howard Poetry Prize, Eve's Red Dress (Wind Publications, 2003), and a chapbook, Against Perfection (Poets Forum Press, 1998). Her poems have been published in several anthologies, including Poetry Daily: 366 Poems from the World's Most Popular Poetry Website and Garrison Keillor's Good Poems for Hard Times. Her poems have appeared in such journals as Beloit Poetry Journal, Spoon River Poetry Review, and Prairie Schooner. A former high school English teacher, Diane now works as a poet-in-the-schools. Visit her website. Earlier work in Mezzo Cammin: 2006.1
POETRY CONTRIBUTORS

Sarah Busse

Barbara Crooker

Jehanne Dubrow

Annie Finch

Ann Fisher-Wirth

Dolores Hayden

Melanie Houle

Michele Leavitt

Diane Lockward

Charlotte Mandel

Ann Michael

Tatyana Mishel

Jennifer Reeser

Wendy Sloan

Diane Arnson Svarlien

Marilyn Taylor

Kathrine Varnes

Terri Witek

Marly Youmans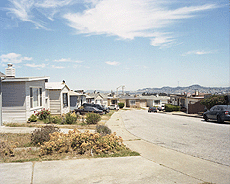 Marion Belanger
: My current project,
Continental Drift: Iceland/California
, is structured around the geologic boundary that forms the edge of the North Atlantic Continental Plate. I was particularly interested in the fact that this geological boundary has no political allegiance, was not determined by wars, by financial interest, or national demarcation. It is a boundary that cannot be controlled or contained by human intervention.