Marly Youmans






A Curious Incident



One day the Fool awoke and, feeling strange,
Went to the mirror, where he saw a word
Had formed on his forehead during the night:
The letters F-O-O-L glistening
And not to be rubbed off with fingertips.
Although the message was no real surprise,
The medium was queer and courtiers
Jested—some said they never would have guessed
Or cried "Hear, hear" and asked to be amused
Or charged him with an avant-garde caprice.
The Red King might have smiled but otherwise
Seemed to take no notice of the oddness
Striking the court as a six-days' wonder,
As though an aura or subtle body
Had suddenly been glimpsed by everyone.
Eroding over days, the letters seemed
Like unreadable yet runic symbols
Until they grew so worn that only flecks
Remained like mimic code, and after weeks
Nothing was left but an auroral sheen
That glimmered by the light of sun or moon
And seemed to indicate that even fools
Were worthy of the alchemy of change:
About-face, golden metamorphosis.



Rider Entering a Ruined City



City the color of ruined shell,
Pitted and bored by brine,
Basilica like a helmet,
Crenellations like chine.

The rider in the sparse moonlight
Sees black pollen of bats
Chuting from a great rose window,
The slink of feral cats

Around corners, and the red fox
Nesting on an altar—
He is so calm and peaceable,
Not a man to falter

At the sill of a mystery.
All is beginning,
Like starts to the oldest stories—
Someone is cast, sinning

Out of the green garden, or else
Comes with hope or wonder
Some place new—this pale shell city
Long emptied of plunder.

Rider, the sea goes echoing
In lavish or lowly
Chambers: your story now appears,
Moon-shined, runic, holy.



AUTHOR BIO
Marly Youmans is the author of thirteen books of poetry and fiction. Her most recent books of poems are Thaliad, an adventure in blank verse (Montreal: Phoenicia Publishing, 2012), The Foliate Head (UK: P. S. Publishing, 2012), and The Throne of Psyche (Mercer, 2011.) Recent novels are Maze of Blood, Glimmerglass, and A Death at the White Camellia Orphanage (The Ferrol Sams Award and Silver Award, Foreword BOTYA), all Foreword BOTYA finalists.
POETRY CONTRIBUTORS

Sylvia Ashby

Jane Blanchard

Barbara Crooker

Lisa DeSiro

Nicole Caruso Garcia

Andrea Hackbarth

Kathryn Jacobs

Mina Le

Charlotte Mandel

Libby Maxey

Joan Mazza

Susan McLean

Sally Nacker

Janice D. Soderling

Myrna Stone

Wendy Videlock

Doris Watts

Marly Youmans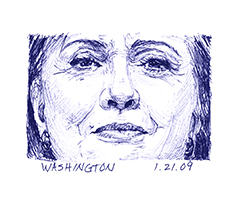 Mary Temple has lived and worked in Brooklyn, New York for the past 20 years. She moved to the borough after completing her MFA in painting and drawing at Arizona State University. She then went on to study at Skowhegan School of Painting and Sculpture in 1999.

Mary Temple has exhibited her work throughout the US and abroad. The artist has completed commissioned projects at the San Francisco Museum of Modern Art, SF, CA; SculptureCenter, LIC, Queens, NY; Massachusetts Museum of Contemporary Art, North Adams, MA; The Aldrich Contemporary Art Museum, Ridgefield, CT; Rice Gallery, Houston, TX; Western Bridge, Seattle, WA; The Drawing Center, NY; UCSF Mission Bay Medical Center; The Bunkamura Museum, Tokyo, Japan; NYU Abu Dhabi, among many other venues. Her work has been reviewed in publications including, The New York Times, Artforum, ArtNews and Art in America. This year the artist will complete major public projects for the City of New York's Percent for Arts program, at the historic landmark site, McCarren Pool in Williamsburg, Brooklyn as well as at Boston's Brigham and Women's Hospital's new wing, The Building for a Better Future.

You can view more work from this series and others at Temple's website: marytemple.com.