Susan McLean






Looker



The men I find best-looking all are gay.
All right, a few are straight, but even so,
it's made me look at men a different way.

The eye likes what it likes. But looks decay.
I've never had the quid for their pro quo.
The men I find best-looking all are gay.

Handsome is as handsome does, they say.
And what does handsome do? I think you know.
It's made me look at men a different way,

valuing traits that wear well day by day:
humor, patience, tenderness. Although
the men I find best-looking all are gay,

what's loved grows lovely to us. I'm okay
with cherishing attractions that don't show.
It's made me look at men a different way.

You say I'm no ideal myself? Touché.
And yet I'm basking in the afterglow.
The men I find best-looking all are gay.
It's made me look at men a different way.



The Road Taken: Shopping for Words on a Snowy Evening



Whose words these are I do not know.
I gave up reading long ago,
and poems aren't my cup of tea.
My prof requires a paper, though.

I think that I will never see
why anyone writes poetry
(even the pony thinks it's gay)
or wants it analyzed by me.

I'd rather watch TV or play
Grand Theft Auto, so I'll pay
ten bucks to get me off the hook
or twenty if it means an A.

The internet was all it took.
Cheap essays everywhere you look!
I never even bought the book.
I never even bought the book.



AUTHOR BIO
Susan McLean, who teaches English at Southwest Minnesota State University, has published Selected Epigrams, a collection of 503 verse translations of the satirical Latin epigrams of Martial, and The Whetstone Misses the Knife, a book that won the 2014 Donald Justice Poetry Prize. Her poems have appeared in Valparaiso Poetry Review, The Lyric, Light, Measure, and elsewhere.
POETRY CONTRIBUTORS

Sylvia Ashby

Jane Blanchard

Barbara Crooker

Lisa DeSiro

Nicole Caruso Garcia

Andrea Hackbarth

Kathryn Jacobs

Mina Le

Charlotte Mandel

Libby Maxey

Joan Mazza

Susan McLean

Sally Nacker

Janice D. Soderling

Myrna Stone

Wendy Videlock

Doris Watts

Marly Youmans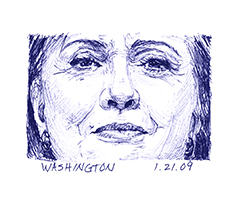 Mary Temple has lived and worked in Brooklyn, New York for the past 20 years. She moved to the borough after completing her MFA in painting and drawing at Arizona State University. She then went on to study at Skowhegan School of Painting and Sculpture in 1999.

Mary Temple has exhibited her work throughout the US and abroad. The artist has completed commissioned projects at the San Francisco Museum of Modern Art, SF, CA; SculptureCenter, LIC, Queens, NY; Massachusetts Museum of Contemporary Art, North Adams, MA; The Aldrich Contemporary Art Museum, Ridgefield, CT; Rice Gallery, Houston, TX; Western Bridge, Seattle, WA; The Drawing Center, NY; UCSF Mission Bay Medical Center; The Bunkamura Museum, Tokyo, Japan; NYU Abu Dhabi, among many other venues. Her work has been reviewed in publications including, The New York Times, Artforum, ArtNews and Art in America. This year the artist will complete major public projects for the City of New York's Percent for Arts program, at the historic landmark site, McCarren Pool in Williamsburg, Brooklyn as well as at Boston's Brigham and Women's Hospital's new wing, The Building for a Better Future.

You can view more work from this series and others at Temple's website: marytemple.com.