Barbara Crooker






Alpha/Omega: A Double Helix



Alter my heart, or should it be altar it? Is this a quiz?
Zero at the bone wrote Miss Emily, as she penned a
bunch of poems, then put them in her trunk. Today
you can recognize her genius, but they were numb,
couldn't see it for the words. Women, the fairer sex,
x cetera, were only meant for the domestic
daily grind. Step outside the lines, and pow!
Won't just everybody shun you? But did
Emily care? It's not like she was yearning to be on TV,
video, or even the stage. She had time
for dreaming, up in her room, didn't need a guru
until the world intruded. Enter the pasty-faced minister of
God's holy house, the white church down the street
that wanted her on the hard pew, what a drag.
How did love your neighbor come to this:
Sunday morning's slow march,
itchy clothing, endless sermons, torpor
rendering the congregation insensible. I
just don't think it's what God had in mind, the ps and qs
quietly morphing into zs. Even the Muslim hajj
kicks more butt that this circumstance and pomp
putting us to sleep. Seek
love where you can find it should be the motto,
or else you risk losing your soul.
Maybe Jesus had a better plan.
No more hate, no more wars, and sure, use a condom.
Never mind the liturgy, the organ's sonorous hum,
move in your seat if you feel the rhythm low down,
or groove on the trumpet blare, the snare drum roll.
Love one another is the only credo.
Politics, environment, chastity: a mixed up shtick
keeping you from listening up.
Quiet, hush, says the Librarian. Rock on goes the DJ,
jump, jive and wail. Your IQ,
running to high numbers, isn't going to save you. I
italicize every word that's important. Our
souls continue their wayward search.
Happiness? Riches? Success?
The secret could be as simple as bootleg
Gucci stonewashed jeans. Or it might not.
Up til now I thought it might be a Hèrmes scarf,
foulard, loosely knotted in a drop-dead manner. You
very well might admit this. Women know we
exist, if we shop. So cut me up with a shiv.
Wash my feet, pour something sweet on them, like nard.
Deny you know me, three times. The cock's crow.
Xray my heart, is the blood still pumping, frantic,
coursing, lub dub, lub dub? Remix
your tapes, turn up the woofers, let it throb,
blast, make the angels shake their celestial booty.
Zero in on what's important. Be bop a looma
a love bam boom, alter or altar, all that jazz.



This American Life



where Annette, in Beach Blanket Bingo,
shook her brunette curls, called
to Frankie, batting her baby browns,
to come over and cover her in Coppertone.
Damn. That girl was hot. Doo-wop
on the portable radio, feet drumming
Land of 1000 Dances on the hot sand.
Fetch me my sunglasses, she cooed.
And go get me a coke and a hot dog,
pretty please. How about some Hostess
Ho-Ho's, too? July, and the sun
beating down upon the roof. Juicy
Fruit, Jujubes at the movies. Keep
the hits coming on KLUV, top forties
radio. Little Latin Lupe Lu. Then Maybelline.
Your mama said there'd be days like this.
Madras plaid shorts, perky headbands,
ponytails bouncing. Then quiet nights
under the stars, driftwood fires, sparks
rising. S'mores, their sticky sweetness
in the salty air. Throw more branches
on the fire. Very soon, Vietnam
will catch us in its undertow. War
with no exit plan. You're only nineteen.
Your chances of getting out are just
about none. But tonight, algorithms
be damned, the sun's going down
with a sizzle, and look, there's the moon,
bathing us all in its false zirconia,
its dreamy zaftig zero light.




AUTHOR BIO
Barbara Crooker is the author of six books of poetry; Barbara Crooker: Selected Poems is the most recent. She has received a number of awards, including the 2004 WB Yeats Society of New York Award, the 2003 Thomas Merton Poetry of the Sacred Award, and three Pennsylvania Council on the Arts Creative Writing Fellowships. Her work has appeared in a variety of literary journals, including Common Wealth: Contemporary Poets on Pennsylvania and The Bedford Introduction to Literature. She has received fellowships from the Virginia Center for the Creative Arts; the Moulin à Nef, Auvillar, France; and The Tyrone Guthrie Centre, Annaghmakerrig, Ireland.
POETRY CONTRIBUTORS

Sylvia Ashby

Jane Blanchard

Barbara Crooker

Lisa DeSiro

Nicole Caruso Garcia

Andrea Hackbarth

Kathryn Jacobs

Mina Le

Charlotte Mandel

Libby Maxey

Joan Mazza

Susan McLean

Sally Nacker

Janice D. Soderling

Myrna Stone

Wendy Videlock

Doris Watts

Marly Youmans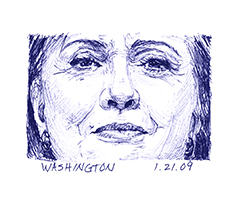 Mary Temple has lived and worked in Brooklyn, New York for the past 20 years. She moved to the borough after completing her MFA in painting and drawing at Arizona State University. She then went on to study at Skowhegan School of Painting and Sculpture in 1999.

Mary Temple has exhibited her work throughout the US and abroad. The artist has completed commissioned projects at the San Francisco Museum of Modern Art, SF, CA; SculptureCenter, LIC, Queens, NY; Massachusetts Museum of Contemporary Art, North Adams, MA; The Aldrich Contemporary Art Museum, Ridgefield, CT; Rice Gallery, Houston, TX; Western Bridge, Seattle, WA; The Drawing Center, NY; UCSF Mission Bay Medical Center; The Bunkamura Museum, Tokyo, Japan; NYU Abu Dhabi, among many other venues. Her work has been reviewed in publications including, The New York Times, Artforum, ArtNews and Art in America. This year the artist will complete major public projects for the City of New York's Percent for Arts program, at the historic landmark site, McCarren Pool in Williamsburg, Brooklyn as well as at Boston's Brigham and Women's Hospital's new wing, The Building for a Better Future.

You can view more work from this series and others at Temple's website: marytemple.com.