Sally Nacker






Florist During Loss



A heaven-blue, cotton gardener's glove
slips over the hand of my grief like love.

Through a mist of tears the yellow yarrow
softens, soothes my harrowed sorrow

as do Asclepias for the butterfly, high swells
of sunflowers, purple Canterbury bells,

and Delphiniums (fine tall stems of rich blue flowers—
little hanging bells of their own this hour).

Basho sang of the sound of the temple bell
coming out of the flowers. My flowers knell.

Come night, on my pillow I lay my head
as though in a ringing flowerbed.



Prayer During Rain



Grant me always the little birds.
They do not know me, or my words,

or how they lift me in the rain
with song that tenderly eases pain.

In a wet world like today, I know
their music during sorrow.

Rain tumbles from the gutter drain
onto the burying ground. Rain

shudders on the green leaves, then drips down.
Rain continues to come down.

Gift me hope when grief is long;
grant me a little floating song.




AUTHOR BIO
Sally Nacker's first book, Vireo, was published by Kelsay Books in February, 2015. In May, 2015, she was invited to be a featured poet on a New Books Panel at Poetry by the Sea: A Global Conference in Madison, CT. This year, to give back, she hosted a New Books Panel at the same conference. Sally has been asked to give several readings with Vireo, and her book was taught by professor and author Hollis Seamon at The College of Saint Rose in Albany, New York. She has also been asked to speak about her poetry to a literature class at Sacred Heart University. A highlight of her year was being invited to Fort Juniper in Amherst, MA by the trustee of late poet Robert Francis's estate where she enjoyed a lovely two-hour conversation. She values privacy, quiet, beauty, nature, friendship, and stillness. She resides in New England with her husband and their two cats, and works in flowers. This is her third appearance in Mezzo Cammin. Please visit her website at www.sallynacker.com.
POETRY CONTRIBUTORS

Sylvia Ashby

Jane Blanchard

Barbara Crooker

Lisa DeSiro

Nicole Caruso Garcia

Andrea Hackbarth

Kathryn Jacobs

Mina Le

Charlotte Mandel

Libby Maxey

Joan Mazza

Susan McLean

Sally Nacker

Janice D. Soderling

Myrna Stone

Wendy Videlock

Doris Watts

Marly Youmans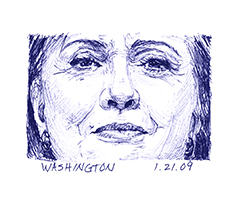 Mary Temple has lived and worked in Brooklyn, New York for the past 20 years. She moved to the borough after completing her MFA in painting and drawing at Arizona State University. She then went on to study at Skowhegan School of Painting and Sculpture in 1999.

Mary Temple has exhibited her work throughout the US and abroad. The artist has completed commissioned projects at the San Francisco Museum of Modern Art, SF, CA; SculptureCenter, LIC, Queens, NY; Massachusetts Museum of Contemporary Art, North Adams, MA; The Aldrich Contemporary Art Museum, Ridgefield, CT; Rice Gallery, Houston, TX; Western Bridge, Seattle, WA; The Drawing Center, NY; UCSF Mission Bay Medical Center; The Bunkamura Museum, Tokyo, Japan; NYU Abu Dhabi, among many other venues. Her work has been reviewed in publications including, The New York Times, Artforum, ArtNews and Art in America. This year the artist will complete major public projects for the City of New York's Percent for Arts program, at the historic landmark site, McCarren Pool in Williamsburg, Brooklyn as well as at Boston's Brigham and Women's Hospital's new wing, The Building for a Better Future.

You can view more work from this series and others at Temple's website: marytemple.com.