Mina Le






To S. on the Eve of His First Major Guqin Concert



It starts with one great hush. The crowd
won't know how much each note has cost,
how you have studied masters' hands
and practiced till you bled out loud,
how many hours you got lost
in striving for the strings' demands.

It starts; and then they see an artist
at one with beauty and his being,
and they will feel what they don't know.
It may be now they travel farthest
in their capacity for seeing:
your music may transport them so.



Phaedrus



Before our birth, in heaven, Plato writes,
We all were given one time to behold
Pure Beauty, radiating fiercely gold
Alongside Truth and Virtue on those heights;

But then we fell. Our memory of those sights
Starts dim, and further wanes as we grow old,
Until it seems a myth that we've been told.
We bear the body's burden through rough nights;

At length, one day, we meet someone in whom
We recognize the vision that we'd lost,
The Beauty that, at dawn of time, we'd loved,
And like a sun it brings our soul to bloom.
I see Beginning when I look across
Into your face. Small wonder that I'm moved.



AUTHOR BIO
Mina Le is a native of Minneapolis and holds a B.A. from Harvard University and an M.D. from Harvard Medical School. She is a head and neck surgeon at the West Palm Beach VA Medical Center in south Florida. Her poetry has appeared in Eureka Literary Magazine, Minnesota Medicine, Snapdragon: A Journal of Art and Healing, and The Road Not Taken: A Journal of Formal Poetry.
POETRY CONTRIBUTORS

Sylvia Ashby

Jane Blanchard

Barbara Crooker

Lisa DeSiro

Nicole Caruso Garcia

Andrea Hackbarth

Kathryn Jacobs

Mina Le

Charlotte Mandel

Libby Maxey

Joan Mazza

Susan McLean

Sally Nacker

Janice D. Soderling

Myrna Stone

Wendy Videlock

Doris Watts

Marly Youmans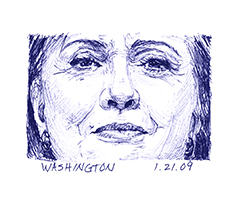 Mary Temple has lived and worked in Brooklyn, New York for the past 20 years. She moved to the borough after completing her MFA in painting and drawing at Arizona State University. She then went on to study at Skowhegan School of Painting and Sculpture in 1999.

Mary Temple has exhibited her work throughout the US and abroad. The artist has completed commissioned projects at the San Francisco Museum of Modern Art, SF, CA; SculptureCenter, LIC, Queens, NY; Massachusetts Museum of Contemporary Art, North Adams, MA; The Aldrich Contemporary Art Museum, Ridgefield, CT; Rice Gallery, Houston, TX; Western Bridge, Seattle, WA; The Drawing Center, NY; UCSF Mission Bay Medical Center; The Bunkamura Museum, Tokyo, Japan; NYU Abu Dhabi, among many other venues. Her work has been reviewed in publications including, The New York Times, Artforum, ArtNews and Art in America. This year the artist will complete major public projects for the City of New York's Percent for Arts program, at the historic landmark site, McCarren Pool in Williamsburg, Brooklyn as well as at Boston's Brigham and Women's Hospital's new wing, The Building for a Better Future.

You can view more work from this series and others at Temple's website: marytemple.com.