Lisa DeSiro






Hospice



At the playground on a swing,
by myself, re-experiencing
the gut-flutter thrill of being
suspended, legs dangling,
body in mid-air, arms pumping,
head tilted back; that joyful straining
higher – higher – fingers clinging
to the chains; the appeal of possibly jumping
but instead just a gradual slowing
of momentum, a decreasing
arc of motion, ceasing
all effort until feet touching
down; that jolt of gravity returning.
While you were released
from doing anything.



Break



Afternoon. Stop working, try to eat
despite the empty fullness in the pit
of my stomach. I bring my lunch
outside, linger on a shaded bench,

toss crumbs at sparrows. A brief
breeze somersaults a fallen leaf,
pushes bits of twig along the path.
Squirrels rummage, greedy, in the grass.

From where I sit, the early autumn sun
seems small enough to swallow whole,
like a happy pill. Church bells toll—
time's up now. Another hour gone,

taking with it words left unspoken;
leaving me still hungry, still broken.




AUTHOR BIO
Lisa DeSiro is an American writer and pianist. Her poetry has appeared in various print and online formats, including: Commonthought, Mezzo Cammin, Prodigal's Chair, Rattle, Sixfold, and Thirty Days: The Best of the Tupelo Press 30/30 Project's First Year. Poems of hers can also be heard on the albums Currents (2013) and Living in Light (forthcoming 2016). Along with an MFA in Creative Writing from Lesley University, she has degrees from Binghamton University, Boston Conservatory, and Longy School of Music. Prior to her present employment as Production & Editorial Assistant for C.P.E. Bach: The Complete Works, she earned her living as a musician. Read more about Lisa at: thepoetpianist.wordpress.com.
POETRY CONTRIBUTORS

Sylvia Ashby

Jane Blanchard

Barbara Crooker

Lisa DeSiro

Nicole Caruso Garcia

Andrea Hackbarth

Kathryn Jacobs

Mina Le

Charlotte Mandel

Libby Maxey

Joan Mazza

Susan McLean

Sally Nacker

Janice D. Soderling

Myrna Stone

Wendy Videlock

Doris Watts

Marly Youmans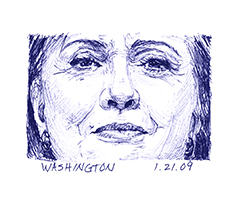 Mary Temple has lived and worked in Brooklyn, New York for the past 20 years. She moved to the borough after completing her MFA in painting and drawing at Arizona State University. She then went on to study at Skowhegan School of Painting and Sculpture in 1999.

Mary Temple has exhibited her work throughout the US and abroad. The artist has completed commissioned projects at the San Francisco Museum of Modern Art, SF, CA; SculptureCenter, LIC, Queens, NY; Massachusetts Museum of Contemporary Art, North Adams, MA; The Aldrich Contemporary Art Museum, Ridgefield, CT; Rice Gallery, Houston, TX; Western Bridge, Seattle, WA; The Drawing Center, NY; UCSF Mission Bay Medical Center; The Bunkamura Museum, Tokyo, Japan; NYU Abu Dhabi, among many other venues. Her work has been reviewed in publications including, The New York Times, Artforum, ArtNews and Art in America. This year the artist will complete major public projects for the City of New York's Percent for Arts program, at the historic landmark site, McCarren Pool in Williamsburg, Brooklyn as well as at Boston's Brigham and Women's Hospital's new wing, The Building for a Better Future.

You can view more work from this series and others at Temple's website: marytemple.com.