Katherine Barett Swett






Gertrude Stein




Do you see it look like that?
—Stein on Juan Gris

Gertrude Stein walks on a sentence
and it breaks in two. On a fence
her great bulk balances lightly.
Some find her, her syntax unsightly;
her spliced ungainly phrases
experiments and compromises.
I love how prepositions verb
and nouns worn as adverbs disturb
the peace of the neighbors
who rest on the rest of their labors.
Gertrude Stein had good neighbors
And was one, rest assured.
No one, not a board, was bored.




Helen at the Distaff

She slipped a drug that had the power of robbing grief and anger of their sting

From him there's no reproach; it is enough
to get her back again, to hold her thighs,
to see his grey beard in her open eyes.
The heavy distaff drops and draws yarn off,
a slender wrist jerks from the wide cuff.
And glancing at her tapestry, she sighs.
It needs more color, yellows, bolder dyes.
She picks up clumps of wool and feels their rough
texture. Why spin it very tight? She smooths
her woolen robe. He says he likes her face
aging to godly repose. She can't erase
the outline of the burning walls, the oaths
of men who hate her still. But there are drugs—
she can weave the truth into her rugs.




You Look Away Sometimes



Everyone looks away sometimes,
leaves the newspaper folded
with its neatly sectioned crimes.
The blue jays screeched and scolded;
they knew the cat was near the nest.
Upstairs he touched her ears and breast.

It still shocks her, a naked breast.
Everyone looks away sometimes
from piercings, hair like last year's nest,
clothes that look like they're never folded,
a mother who scolded, or should have scolded.
The body's a scene awaiting crimes.

She spent a lifetime hiding her crimes;
rather than choosing to bare her breast,
she kept her eyes down as Mother scolded.
Everyone looks away sometimes.
"There's wash on the line that needs to be folded."
She quietly stole the eggs from the nest.

Today with the paper, safe in her nest
Upstairs, she reads; the catalogue of crimes,
Orlando, Brexit, Istanbul unfolded.
Checking the news, a lump in her breast,
she chose to look away sometimes.
All alone now, no one cared or scolded

Taught as a child, spanked and scolded
to keep her safe when she left the nest,
"You must look away sometimes."
All her small errors appeared as crimes:
"Lower your voice, cover your legs and breast!"
Instead with strangers she boldly unfolded.

An apocalypse should have unfolded.
The red tail preacher soared and scolded.
Down on the ground a swollen red breast
thinking of bringing live worms to the nest.
Every creature, everywhere committing crimes;
Everyone looking away sometimes.




AUTHOR BIO
This academic year, Katherine Swett teaches English at an independent school in New York City. She has had work recently in The Lyric and Rattle. Her chapbook, Twenty-one, was recently published by Finishing Line Press.
POETRY CONTRIBUTORS

Catherine Chandler

Rebekah Curry

Anna M. Evans

Nicole Caruso Garcia

Vernita Hall

Katie Hoerth

Michele Leavitt

Barbara Loots

Joan Mazza

Kathleen McClung

Becca Menon

Diane Moomey

Sally Nacker

Stella Nickerson

Samantha Pious

Monica Raymond

Jennifer Reeser

Jane Schulman

Katherine Barrett Swett

Jane Schulman

Paula Tatarunis

Ann Thompson

Jo Vance

Lucy Wainger

Gail White

Cheryl Whitehead

Liza McAlister Williams

Sherraine Pate Williams

Marly Youmans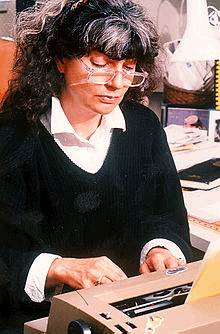 The most recent addition to The Mezzo Cammin Women Poets Timeline is Jane Kenyon by Susan Spear.
Gail White and Nausheen Eusuf are the recipients of the 2017 Mezzo Cammin Scholarships to the Poetry by the Sea conference.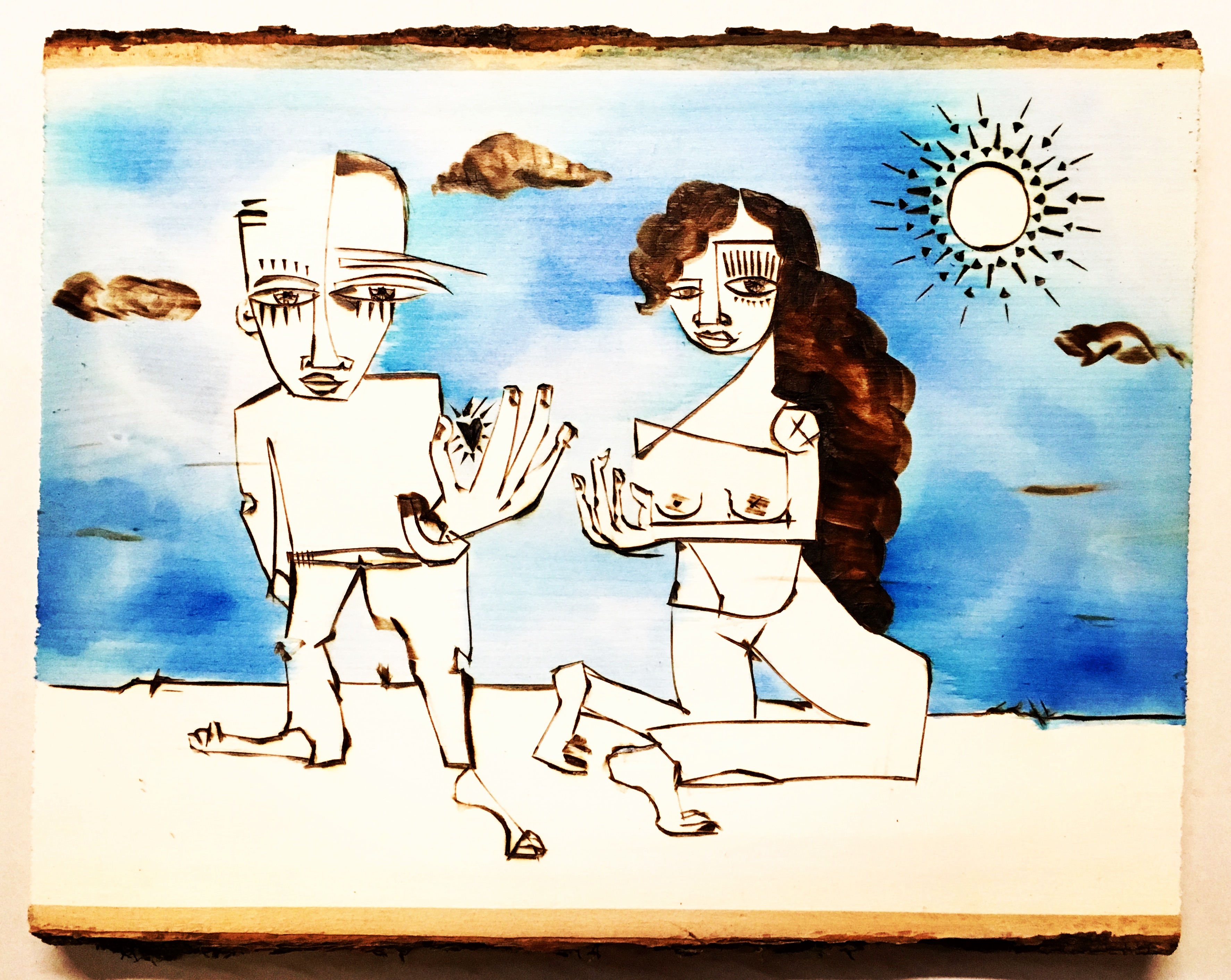 Alice Mizrachi is a New York based interdisciplinary artist working in the mediums of painting, installation, murals and socially engaged art. Her work explores the interconnectedness of individuals and community through the dual lens of compassion and empathy. Through figurative work that reinforces both personal and community-oriented identity, Alice aims to inspire creative expression and a sense of shared humanity through art.

Alice has worked as an arts educator for nearly twenty years for a variety of organizations including BRIC Arts, The Laundromat Project and The Studio Museum in Harlem. As a pioneer in the field of socially engaged art at the local level, Alice has been recognized and selected to develop arts education curriculum for organizations such as HI-ARTS (Harlem, NY), Dr. Richard La Izquierdo School and Miami Light Project. She has also been a panelist discussing community-engaged art for events at Brown University and The Devos Institute of Arts Management.

As a painter, Alice maintains both a studio practice and an extensive body of work as a muralist. Her work have been featured in exhibitions at the Museum of the City of New York, the National Museum of Women in the Arts, UN Women and the Museum of Contemporary Art in DC. She has been commissioned as a mural artist for projects in Amsterdam, Berlin, Tel Aviv, and across the United States by organizations and museum including: Knox-Albright Museum, Buffalo, NY; Worcester DCU (Worcester, Massachusettes); Wall Therapy (Rochester, NY); La Mama and Fourth Arts Block (NYC); Miami Light Project (Miami, FL); and, Chashama (Harlem, NY), among others.

Alice's mural and installation work has been constructed in galleries and public spaces as part of site-specific arts education and community development projects. Her work often engages local neighborhoods and reflects positive visual responses to social issues. Her process activates a shared space of love, hope, optimism and healing as a means to connect with participants. Frequent topics include identity, unity, migration and the sacred feminine.

Alice and her art have been featured in a variety of publications including the book, 2Create, Outdoor Gallery: New York City, the New York Times, and Huffington Post and The Architectural Digest. She has a BFA from Parsons School of Design and was an instructor at the School of Visual Arts in 2015. Alice was also the co-founder of Younity, an international women's art collective active from 2006-2012. She has received grants from The Puffin Foundation and The Ford Foundation. Her recent projects include a residency in Miami with Fountainhead, a residency with Honeycomb Arts In Buenos Aires and a mural with The Albright Know Museum in Buffalo. Alice currently holds a studio space at The Andrew Freedman Home in the Bronx. Her upcoming projects include a workshop/ panel at Brown University and a book release in Summer 2017.