elcome to Mezzo Cammin, a web journal devoted to formal poetry by women. Publishing twice a year, Mezzo Cammin features poems in form by contemporary women writers; reviews of new books by and about women poets who work in form; and essays that explore a variety of topics, ranging from the accomplishments of a particular poet, to the possibilities of a particular form and the history and politics of canonization. Our journal aims not only to promote the work of contemporary women poets, but also to expose readers to formal poetry by women poets who may once have been well-known, but whose writing may now be difficult to find due to its lack of inclusion in anthologies, books falling out of print, and the tendency that still persists in academia of choosing the work of male poets to define a given era or literary style.
| | | |
| --- | --- | --- |
| | Our journal aims not only to promote the work of contemporary women poets, but also to expose readers to formal poetry by women poets who may once have been well-known, but whose writing may now be difficult to find. | |
We will therefore devote the essays section once a year to celebrating the achievement of a woman poet whose work deserves wider recognition. We are also starting a women poets timeline, known as "The Timeline Project," which will eventually be the largest database devoted to women's poetry in the world. We welcome suggestions concerning this timeline as well as contributions to it.

Our journal's title, Mezzo Cammin, derives most recognizably from the opening line of Dante's Inferno; more immediately, however, we borrow it from "Mezzo Cammin" by Judith Moffett (who, in turn, derived her title and theme from Longfellow as well as from Dante). Moffett's satirical, twenty-three stanza poem about reaching middle age inspires not only through her dexterity in working with rhyme and meter, but leads us to hope, as well, that controversies about how to define "form" have, at last, ripened to middle age. We at Mezzo Cammin therefore expect to take a middle path in our understanding of form by not limiting our definition to "poems written in rhyme, traditional stanza forms, and conventional rhyme and meter." Although such poems will likely predominate in the journal, especially in its early issues, we encourage submissions of poetry, essays, and reviews in which form is understood more liberally, as encompassing a repeatable pattern, of any sort, within a poem. In particular, we believe that women poets, as literary outsiders, have through the centuries been adept at playing with form; a tendency which, as in the case of Emily Dickinson, has sometimes led their work to be viewed skeptically, if at all, by the literary mainstream. At Mezzo Cammin, we hope to explore the variety of formal approaches taken by women writers and to recognize that "experimentation" in poetry is not limited to free verse, but flourishes equally well through poets' innovative handling of forms of repetition.


ADVISORY BOARD & STAFF
Advisory Board
Debra Bruce
Annie Finch
Allison Joseph
Marilyn Nelson
Molly Peacock
Kathrine Varnes

Staff
Kim Bridgford, Editor
Anna M. Evans, Design & Technical Editor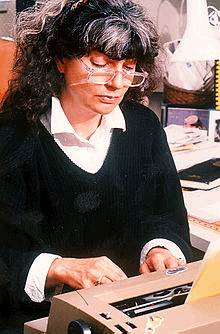 The most recent addition to The Mezzo Cammin Women Poets Timeline is Jane Kenyon by Susan Spear.
Gail White and Nausheen Eusuf are the recipients of the 2017 Mezzo Cammin Scholarships to the Poetry by the Sea conference.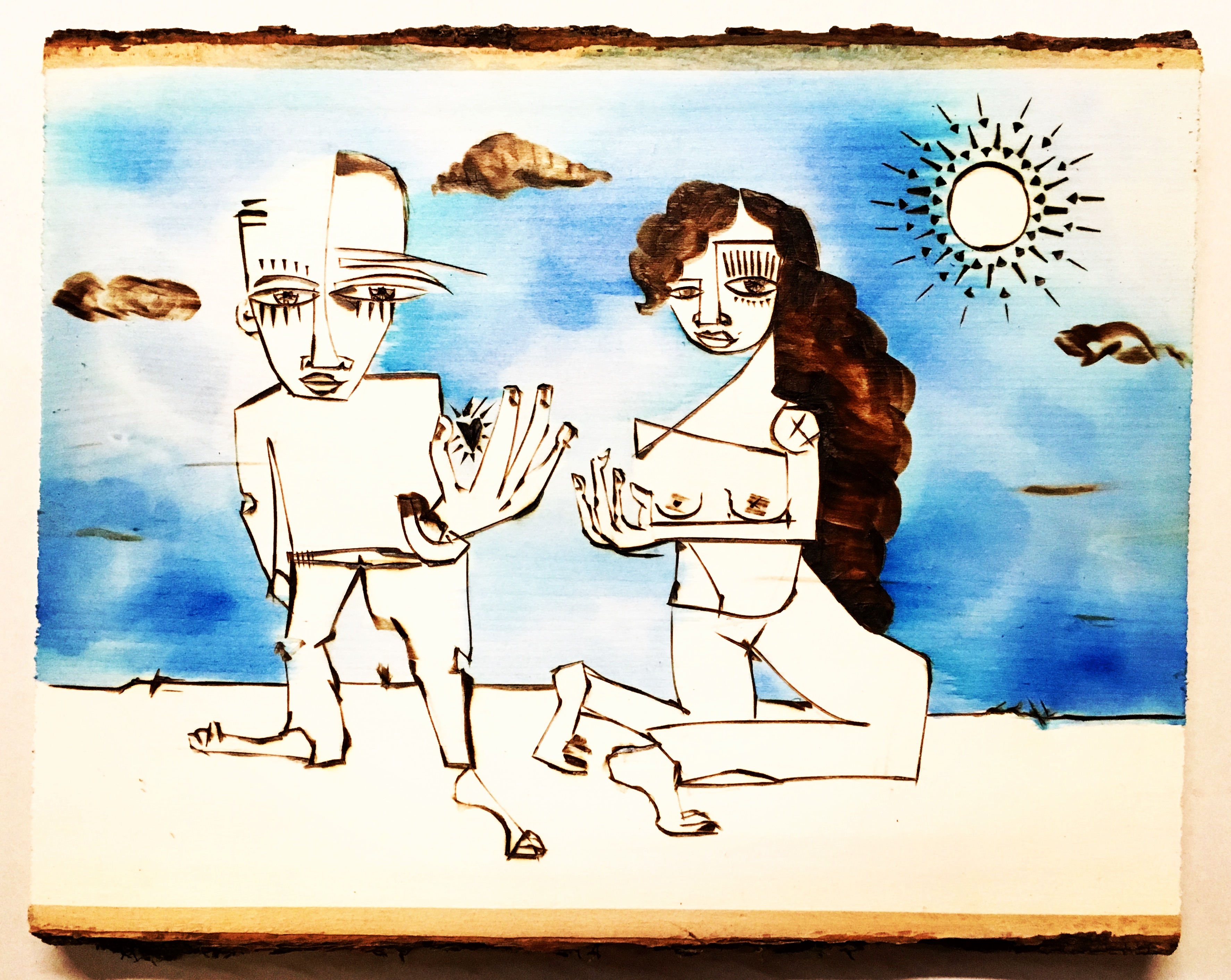 Alice Mizrachi is a New York based interdisciplinary artist working in the mediums of painting, installation, murals and socially engaged art. Her work explores the interconnectedness of individuals and community through the dual lens of compassion and empathy. Through figurative work that reinforces both personal and community-oriented identity, Alice aims to inspire creative expression and a sense of shared humanity through art.

Alice has worked as an arts educator for nearly twenty years for a variety of organizations including BRIC Arts, The Laundromat Project and The Studio Museum in Harlem. As a pioneer in the field of socially engaged art at the local level, Alice has been recognized and selected to develop arts education curriculum for organizations such as HI-ARTS (Harlem, NY), Dr. Richard La Izquierdo School and Miami Light Project. She has also been a panelist discussing community-engaged art for events at Brown University and The Devos Institute of Arts Management.

As a painter, Alice maintains both a studio practice and an extensive body of work as a muralist. Her work have been featured in exhibitions at the Museum of the City of New York, the National Museum of Women in the Arts, UN Women and the Museum of Contemporary Art in DC. She has been commissioned as a mural artist for projects in Amsterdam, Berlin, Tel Aviv, and across the United States by organizations and museum including: Knox-Albright Museum, Buffalo, NY; Worcester DCU (Worcester, Massachusettes); Wall Therapy (Rochester, NY); La Mama and Fourth Arts Block (NYC); Miami Light Project (Miami, FL); and, Chashama (Harlem, NY), among others.

Alice's mural and installation work has been constructed in galleries and public spaces as part of site-specific arts education and community development projects. Her work often engages local neighborhoods and reflects positive visual responses to social issues. Her process activates a shared space of love, hope, optimism and healing as a means to connect with participants. Frequent topics include identity, unity, migration and the sacred feminine.

Alice and her art have been featured in a variety of publications including the book, 2Create, Outdoor Gallery: New York City, the New York Times, and Huffington Post and The Architectural Digest. She has a BFA from Parsons School of Design and was an instructor at the School of Visual Arts in 2015. Alice was also the co-founder of Younity, an international women's art collective active from 2006-2012. She has received grants from The Puffin Foundation and The Ford Foundation. Her recent projects include a residency in Miami with Fountainhead, a residency with Honeycomb Arts In Buenos Aires and a mural with The Albright Know Museum in Buffalo. Alice currently holds a studio space at The Andrew Freedman Home in the Bronx. Her upcoming projects include a workshop/ panel at Brown University and a book release in Summer 2017.