Kathleen McClung






A Crown for Willy Loman





Boss (Howard)

We're trained to let them go, their dignity
intact nine times in ten. But some slip through
the cracks no matter how much sympathy
our faces ooze across a desk. A few,
like Willy, crumple, weep, insist on tales
of triumphs decades old and seldom true.
We're taught to keep our cool, when all else fails
buzz gently for Security, men who
assess shooter risk, lead poor souls away,
past cubicles of kitten calendars,
to lobby, then to door. On sidewalks, day-
light slaps or soothes. It all depends. Dim bars
like Frank's on 48th might pour relief.
But Willy drinks guilt only, aged, and grief.


Neighbor (Charley)

Drink there? Only a quick nightcap? The man's
exhausted, broke, and needs a friend, a deck
of cards. I can't sleep any way. The fan's
hurling hot air around the room; my neck
is itchy from the heat. I give him cash
each week—"a loan," he says. But, hell, we know
how deep a hole he's dug. He can rehash
the past, concoct big schemes, scenarios
for his two sons. But now, right now, he's lost.
I bet that Howard fires him—no sales,
no leads, confused. Poor Willy's more a cost
than benefit these days. Each person fails,
that's true. But most contain, forestall, bounce back.
I'll go next door. One drink. A midnight snack.


Woman (Let's call her Jean)

"Go back next door!" One shove. Five drinks. Midnight,
deserted hotel hall—lucky for me,
I guess, black slip, barefoot. I had to fight
for these damn stockings (size nine sheer) Willy
had promised earlier before his son
showed up and wrecked it all. No guarantees
with married men. I've been around the block. The fun
goes up in smoke or melts like ice. Whiskey's
a girl's best friend on summer nights like this
when hiding in a bathroom doesn't work,
when lovers lie five minutes after kiss-
ing you and push you out the door. The clerk
downstairs, the cabby at the curb won't say
a word. Shit happens, right? I'll be okay.


Younger Son (Hap)

A word. Dumb shit. Okay, she may be right,
my mother, when she says, "philandering
bum." But hey, they're not "whores." No, they're fine types,
the two from Frank's Chop House, girls partying,
that's all. It's not my fault I got built like
Adonis. Chicks go nuts for aftershave.
This new fedora ups my game. Hand me the mic,
Sinatra! Work's a yawn, and who can save
when rents are through the roof? Running a tab
for brewskis can add up. Thank God for credit cards.
A couple options in a pinch: rehab
or AA in some church. Tonight, onwards.
I'll score a babe in thigh-high boots no doubt
who craves Bud Light and bums not yet maxed out.


Older Son (Biff)

I crave sunlight, wind, time to sit and smoke,
admire new colts unsteady in tall grass.
I used to idolize my Pop. That bubble broke
in Boston long ago. I'd failed math class,
showed up at his hotel to seek advice,
but found him not alone. I saw right through
his lie—valises full—and paid a price,
a toll that kept me on the run, unable to
commit to much except the sun, the sky.
I served some time for theft, three months, then stole
a crummy fountain pen, still not sure why.
My sentence never really ends. Parole
unlocks a door, but truth, forgiveness, peace—
elusive shafts of sun between elm trees.


Wife (Linda)

Between two tall elm trees a hammock swayed
for years. I watched white mesh of knotted string
from here at kitchen window as I made
French toast for Willy and the boys. Mornings
their chatter filled my head—Jersey jokes, tales
of punching bags, first downs—but once they closed the door,
I heard sweet caroling, not Willy's sales
or Biff's low grades, but Brooklyn birds in sycamore
and elm who sang on branch and string a sort of hymn.
Who knows if there's a God. I only know
a comfort called those years before each limb
and trunk and root was cut. Blue jays, juncos—
my temporary kin—all scattered now.
I mourn my husband's death. They taught me how.


Salesman (Willy)

They taught me how to close the deal with style,
finesse, old-timers like Dave Singleman,
in smoking cars of trains, who turned each mile
into a lucky strike. Young guys could pan
for gold just giving Dave a light. But now
we drive around alone in Fords, palm keys
to smoke-free rooms with mini-bars, and wonder how
those debt forgiveness places work. Do companies—
in California, say—bail out each bum
who's hocked his soul? And how exactly does
it feel, forgiveness? Like a foot gone numb
from driving straight to Providence? The buzz
of wasps or saws? My wife, my boys might know,
might one day close the deal and let me go.




Instructions for Closing



No need to panic if you're locked inside.
He takes a special pleasure telling me
the walk-in freezer's safe. No homicide

has happened here. Nobody's even tried
but, say they did, just hypothetically:
no need to panic if you're locked inside.

Just wait, stay cool (ha ha) then, voilà, slide
this lever to the left, which sets you free.
The walk-in freezer's safe. No homicide

or even frostbite, Darling. He takes pride
in orienting each pink-shirted employee.
No need to panic if you're locked inside.

The crackheads only want quick cash, so hide
here with the French vanilla, strawberry.
The walk-in freezer's safe. No homicide.

He lingers, strokes an icy tub, asks if I've tried
an older guy. Diane clocked out at nine thirty.
No need to panic if you're locked inside.
The walk-in freezer's safe, he said. He lied.



AUTHOR BIO
Kathleen McClung, author of Almost the Rowboat, was a finalist for the 2016 Barry Spacks prize for her manuscript The Typists Play Monopoly. Work appears in Unsplendid, Atlanta Review, Ekphrasis, Heron Tree, Naugatuck River Review, A Bird Black as the Sun: California Poets on Crows and Ravens, Raising Lilly Ledbetter: Women Poets Occupy the Workspace, and elsewhere. Winner of the Rita Dove poetry prize, Maria W. Faust sonnet award, and Shirley McClure poetry prize from the 2016 Los Gatos-Listowel Writers Festival, McClung judges sonnets for the Soul-Making Keats literary competition and reviews books for the William Saroyan International Prize for Writing. She lives in San Francisco and teaches at Skyline College and the Writing Salon. www.kathleenmcclung.com
POETRY CONTRIBUTORS

Catherine Chandler

Rebekah Curry

Anna M. Evans

Nicole Caruso Garcia

Vernita Hall

Katie Hoerth

Michele Leavitt

Barbara Loots

Joan Mazza

Kathleen McClung

Becca Menon

Diane Moomey

Sally Nacker

Stella Nickerson

Samantha Pious

Monica Raymond

Jennifer Reeser

Jane Schulman

Katherine Barrett Swett

Jane Schulman

Paula Tatarunis

Ann Thompson

Jo Vance

Lucy Wainger

Gail White

Cheryl Whitehead

Liza McAlister Williams

Sherraine Pate Williams

Marly Youmans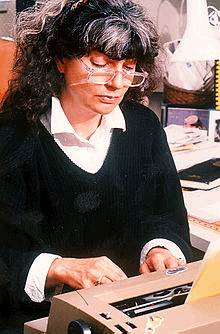 The most recent addition to The Mezzo Cammin Women Poets Timeline is Jane Kenyon by Susan Spear.
Gail White and Nausheen Eusuf are the recipients of the 2017 Mezzo Cammin Scholarships to the Poetry by the Sea conference.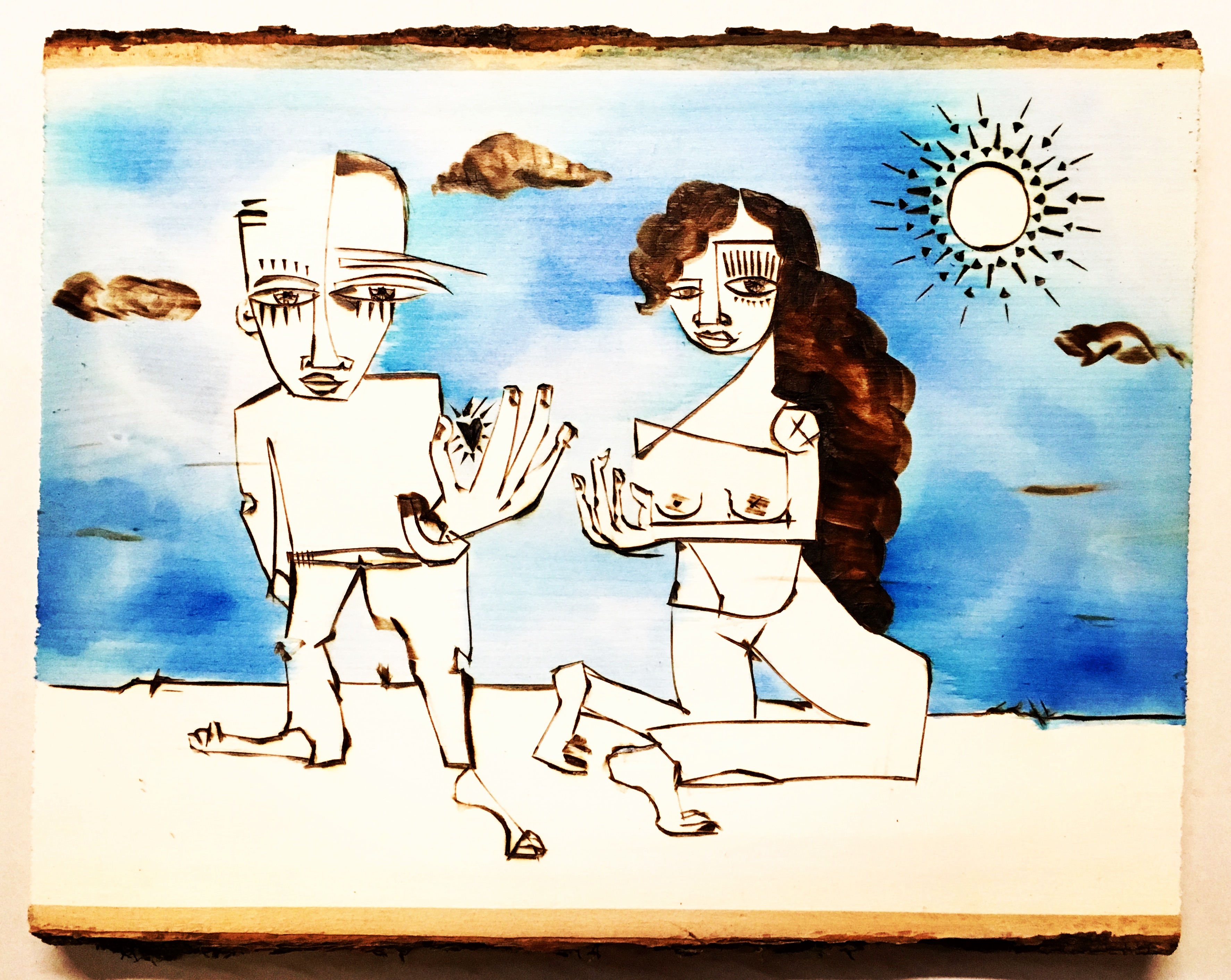 Alice Mizrachi is a New York based interdisciplinary artist working in the mediums of painting, installation, murals and socially engaged art. Her work explores the interconnectedness of individuals and community through the dual lens of compassion and empathy. Through figurative work that reinforces both personal and community-oriented identity, Alice aims to inspire creative expression and a sense of shared humanity through art.

Alice has worked as an arts educator for nearly twenty years for a variety of organizations including BRIC Arts, The Laundromat Project and The Studio Museum in Harlem. As a pioneer in the field of socially engaged art at the local level, Alice has been recognized and selected to develop arts education curriculum for organizations such as HI-ARTS (Harlem, NY), Dr. Richard La Izquierdo School and Miami Light Project. She has also been a panelist discussing community-engaged art for events at Brown University and The Devos Institute of Arts Management.

As a painter, Alice maintains both a studio practice and an extensive body of work as a muralist. Her work have been featured in exhibitions at the Museum of the City of New York, the National Museum of Women in the Arts, UN Women and the Museum of Contemporary Art in DC. She has been commissioned as a mural artist for projects in Amsterdam, Berlin, Tel Aviv, and across the United States by organizations and museum including: Knox-Albright Museum, Buffalo, NY; Worcester DCU (Worcester, Massachusettes); Wall Therapy (Rochester, NY); La Mama and Fourth Arts Block (NYC); Miami Light Project (Miami, FL); and, Chashama (Harlem, NY), among others.

Alice's mural and installation work has been constructed in galleries and public spaces as part of site-specific arts education and community development projects. Her work often engages local neighborhoods and reflects positive visual responses to social issues. Her process activates a shared space of love, hope, optimism and healing as a means to connect with participants. Frequent topics include identity, unity, migration and the sacred feminine.

Alice and her art have been featured in a variety of publications including the book, 2Create, Outdoor Gallery: New York City, the New York Times, and Huffington Post and The Architectural Digest. She has a BFA from Parsons School of Design and was an instructor at the School of Visual Arts in 2015. Alice was also the co-founder of Younity, an international women's art collective active from 2006-2012. She has received grants from The Puffin Foundation and The Ford Foundation. Her recent projects include a residency in Miami with Fountainhead, a residency with Honeycomb Arts In Buenos Aires and a mural with The Albright Know Museum in Buffalo. Alice currently holds a studio space at The Andrew Freedman Home in the Bronx. Her upcoming projects include a workshop/ panel at Brown University and a book release in Summer 2017.