Katherine Hoerth






Adam at Victoria's Secret



He wanders in the strange land like an exile
where everything is drenched in pink, each wall
the merchandise, his cheeks. And for a while,
he stands there, mouth agape, in awe at all

bras in every shade from milk to honey,
perfumes in every scent from tease to pear,
panties in every cut from thong to granny.
An angel, wearing just her underwear,

is plastered on the wall, a holy image
of femininity—she's curvy, thin,
she's pure and sexy all at once, what women
are taught to be. But Adam's wife is sin—

her breasts are apple-sized, her favorite color
is cherry red. She dresses just to please
herself. What would you like to see your lover
in? A saleswoman asks, A pair of these?

She tempts him with a satin alabaster
cheekini in one hand, a lacy g-string
in the other. He frowns, this isn't her,
this cookie-cutter lingerie, she's nothing

like the mannequins, the models on
the walls. This paradise awash in pink
never really fit her sensuous brawn.
This isn't going to work. He'll have to think

of something else to please her on her birthday.
He thanks the saleswoman and once again
turns his back on Eden in dismay,
banished back into the world of men.




Eve Cleans Out her Fridge



Today's the day she'll throw it all away—
so much she keeps that only takes up space
inside her cluttered fridge and tangled psyche!

Her hips are sick of being compared to pears.
She throws them all away. Her breasts are tired
of being melons, honeydew or musk.

She throws them all away. Her skin was never
cream—and anyway, she'd let it curdle
weeks ago. She dumps it down the drain.

She hated being just a piece of meat—
her thighs a juicy chicken thigh, filet
migon her flesh. It's moldy and expired.

She throws it all away. The Splenda-sweetened
yogurt made her gag. The diet soda
tasted like crap. The rice cakes all were stale.

She throws it all away, the food that left
her stomach yearning, labels promising
to shrink her down to the ideal size.

She scrubs the shelves until they sparkle, bare
and beautiful. She shuts the door and heaves
a sigh of satisfaction at the emptiness.

There's almost nothing left to weigh her down—
except an apple sitting on the counter.
It's something she could never throw away…




The Choice



Contemporary mermaids have a choice—
you live on land and find your one true love
or stay beneath the waves and to keep your voice.

First of all, be grateful and rejoice
that you have options. All the mermaids of
another generation had no choice—

waves pushed her to the shore, her tail destroyed
by jagged rocks. Stranded on the cove,
she had no choice but to give up her voice,

and hope to find a sailor who enjoys
a woman's beauty and her charm above
all else. But now, my dear, you have a choice—

the ocean is your oyster. Just avoid
the surface, tell the sailors all to shove
off, keep your independence and your voice,

and drown yourself in loneliness. The price
is steep. Your tail and your voice for love,
the open sea for land's embrace, the choice

is yours to make. You want to keep your voice
and have it all? You want a man to love
you, loud and free? That's cute. Now make your choice—
do you want love or do you want your voice?




The Legend of Sirena



I.
I've washed up on this shore of hopelessness.
I'm staring out into the waves that promise
to cover me in foam and pull me under,
clothe my flesh in kelp, and keep me hidden
from their gaze that fills me now with shame.
You should have seen my skin before the algae—
tanned and tough, the color of the earth.
You should have seen my legs before this change—
strong like cypress trunks, they carried me
faithfully with grace across the plains.

I didn't know that I was made to be
an object of desire. I had a hunger
all my own—I loved a handsome man
with midnight hair, a face as soft as loam.
His name was Ollokot. I loved him but
a woman doesn't choose who loves her back.
I'd watch him from afar and fantasize
about the way his tongue would feel, his palms,
his summer breath, his hair between my fingers.

I'd give anything to have his love,
I whispered to the river and the moon.

II.
I got my wish. A giant catfish surfaced
one dusk along the Guadalupe's banks.
A galaxy of ripples swirled around
his flesh. How 'bout one night a month
you swim with me? He'll love you all the rest.
Let's seal our deal with a kiss, he said.

One dirty night for twenty-nine of bliss?
Or an infinity of loneliness?

I felt his slimy whiskers on my cheek,
his smooth as river lips against my own.
I felt a slithering run up my leg;
I gasped in fear knocked my knees together.

Now they'll stay that way all night, he laughed.
And sure enough two legs became a fin.

By morning, you'll be normal once again,
and handsome Ollokot will long for you
with all of the desire you have for him.

But there's a catch. There always is in tales
like these. No man can see your mermaid tail,
one night a month you're mine and mine alone.
We traveled up and down the Guadalupe,
letting the current take us, hand in fin.

He led me to a dark secluded grotto
and there, we bathed in moonlight, river water,
love. Before the sun came up, my tail
morphed into legs again. I kissed my friend
goodbye, ran barefoot through the monte home.

III.
And sure enough, the man of my desires
was waiting in the village just for me.
That night, we kissed beneath a waning moon.
That night, we rolled in fields of firewheels.
That night, we drowned ourselves in paradise.

For twenty-eight more days, we lived in bliss.
What more could I want? My fantasy
became reality. My appetite
for love was satisfied. I savored him,
my Ollokot with tender hands, a voice
agave sweet, his eyes two hunter's moons
always on me. Delirious in love,
I forgot about my catfish friend
until the full moon showed her face again.

IV.
I hurried back into the Guadalupe,
dove in just before my legs could change
into a tail again. The murky water
hid my shameful secret as I swam
towards the bottom, looking for my catfish.

Ah, Sirena, princess of the river,
I've been dreaming of you all month long.

We swam together back to that same grotto,
where the moonlight shone through all the grime
and I could see his face beneath the surface.
His eyes fixated on my human half.

Sirena, do you dream of me on land?
Sirena, Ollokot can never love
you like I do, for all you are, from face
to tail. Sirena, stay with me forever.

His lips met mine. I pulled away, repulsed.
Of course I couldn't fall in love with him—
that monster from the depths. My heart belong
to Ollokot. I swam away, my tail
flailing as I kicked up mud and waves.

V.
Come back, my love, he called into the night.
Don't go that way, the mouth is dangerous!

I let the current carry me away,
hoping soon the sun would break the night
in two and I could leave this muddy river,
return to Ollokot's embrace. But then,

as the sky was blushing red, a hook
sliced through my tail. I wailed in pain and fear,
the river water turned from brown to mauve.
A net fall from the sky, ensnared my body.

I felt a tug and I was pulled ashore.
I flailed and flopped. My captor shrieked
as I lay naked, glistening in the dawn.

I couldn't understand his words. His eyes
were like the ocean, wide and blue and deep.
He fixed them on my tail and shook his head
in disbelief. I hid my face in mud,
then felt his fingers on my tail, my skin.
I closed my eyes and willed the night's return.

VI.
When I awoke, a crowd of men surrounded
me, eyes wide and mouths agape. They gawked
and pointed at my tail, my naked breasts,
the lily pads entangled in my hair.
I glanced around the crowd, saw Ollokot.
My cheeks flushed red; he'd know my secret now.

Is it her? Another man asked him.
Ollokot looked at me in disgust.

This monster's not my wife. Just throw it back.

They lifted me with ease and tossed me in
the river like a fish that no one wants.
My body met the water with a splash,
and the current carried me away.
I watched my love grow smaller with the distance
as I drifted towards the river's mouth.

That's how I got here with this fish's tail.
I'll let the ocean swallow me, the gulf
promises to cover me in froth,
in waves, in solitude. Now that's my wish,
for no one else to gaze upon this body.
True love is just the stuff of fairy tales—
I'll write my happy ending in the sand.




Witness Report



We were only picking some flowers, honest,
by the fence where sunflowers grow the tallest.
We got lost. The coppice was like a labyrinth,
yellow with sunshine,

blooms and hair. We giggled and held hands, carefree,
rapt together, blissful and skipping through our
heaven. Then Persephone gazed beyond the
wall at a laurel

on the other side. It was full of blossoms.
Wouldn't those look beautiful braided in your
hair? She asked. You'd be like a princess, lovely,
wearing a crown like

that. Who wouldn't want to become a princess?
Percy leapt the fence in a single bound. She
flew so fast. I called out her name. She didn't
listen. I watched her

golden pigtails bounce with her movements as she
pulled the lowest limb to her level, plucked the
flowers by the fistful and stuffed them in her
pockets with fervor.

She was wild, delirious with this sudden
burst of freedom, wide-eyed and laughing, plucking.
As I watched, a part of me wished that I had
courage to join her,

but I feared the punishment we'd receive for
stepping off the bounds of the playground. Scaredy
cat, she taunted me from the other side of
innocence. Then a

car pulled up, a chariot really, black and
shining, spewing clouds made of smoke. It honked and
roared. The driver called out her name. She turned,
looking back at me,

grinning as the passenger door swung open
like a portal leading to darkness. For a
moment, on the threshold, she stood there, staring
as I was pleading

for her not to leave me behind. She wasn't
scared. I saw her jump in the car and vanish
as the door slammed shut with a bang of thunder—
honest, I promise.



AUTHOR BIO
Katherine Hoerth is the author of four poetry books. Her most recent collection, Goddess Wears Cowboy Boots (Lamar University Literary Press, 2014) won the Helen C. Smith Prize from the Texas Institute of Letters for the best book of poetry. Her work has been included in journals such as Raintown Review, Concho River Review, and The Texas Poetry Calendar. She teaches literature and creative writing at the University of Texas Rio Grande Valley and serves as poetry editor of Devilfish Review and Front Porch. Her next poetry collection, The Lost Chronicles of Slue Foot Sue, is forthcoming from Lamar University Literary Press in 2017.
POETRY CONTRIBUTORS

Catherine Chandler

Rebekah Curry

Anna M. Evans

Nicole Caruso Garcia

Vernita Hall

Katie Hoerth

Michele Leavitt

Barbara Loots

Joan Mazza

Kathleen McClung

Becca Menon

Diane Moomey

Sally Nacker

Stella Nickerson

Samantha Pious

Monica Raymond

Jennifer Reeser

Jane Schulman

Katherine Barrett Swett

Jane Schulman

Paula Tatarunis

Ann Thompson

Jo Vance

Lucy Wainger

Gail White

Cheryl Whitehead

Liza McAlister Williams

Sherraine Pate Williams

Marly Youmans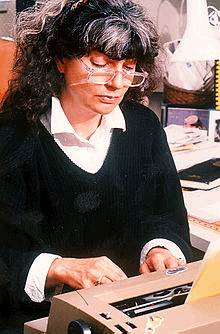 The most recent addition to The Mezzo Cammin Women Poets Timeline is Jane Kenyon by Susan Spear.
Gail White and Nausheen Eusuf are the recipients of the 2017 Mezzo Cammin Scholarships to the Poetry by the Sea conference.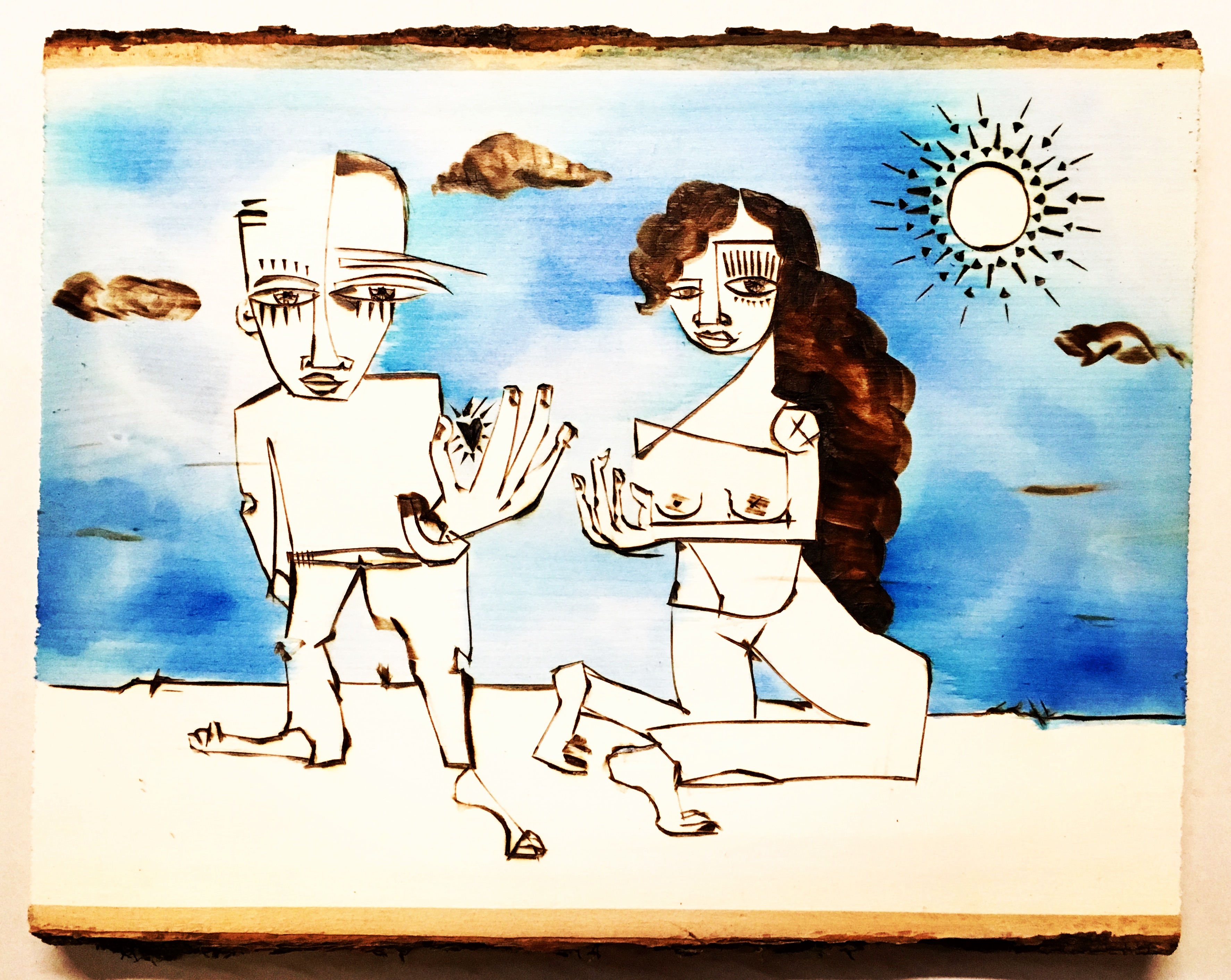 Alice Mizrachi is a New York based interdisciplinary artist working in the mediums of painting, installation, murals and socially engaged art. Her work explores the interconnectedness of individuals and community through the dual lens of compassion and empathy. Through figurative work that reinforces both personal and community-oriented identity, Alice aims to inspire creative expression and a sense of shared humanity through art.

Alice has worked as an arts educator for nearly twenty years for a variety of organizations including BRIC Arts, The Laundromat Project and The Studio Museum in Harlem. As a pioneer in the field of socially engaged art at the local level, Alice has been recognized and selected to develop arts education curriculum for organizations such as HI-ARTS (Harlem, NY), Dr. Richard La Izquierdo School and Miami Light Project. She has also been a panelist discussing community-engaged art for events at Brown University and The Devos Institute of Arts Management.

As a painter, Alice maintains both a studio practice and an extensive body of work as a muralist. Her work have been featured in exhibitions at the Museum of the City of New York, the National Museum of Women in the Arts, UN Women and the Museum of Contemporary Art in DC. She has been commissioned as a mural artist for projects in Amsterdam, Berlin, Tel Aviv, and across the United States by organizations and museum including: Knox-Albright Museum, Buffalo, NY; Worcester DCU (Worcester, Massachusettes); Wall Therapy (Rochester, NY); La Mama and Fourth Arts Block (NYC); Miami Light Project (Miami, FL); and, Chashama (Harlem, NY), among others.

Alice's mural and installation work has been constructed in galleries and public spaces as part of site-specific arts education and community development projects. Her work often engages local neighborhoods and reflects positive visual responses to social issues. Her process activates a shared space of love, hope, optimism and healing as a means to connect with participants. Frequent topics include identity, unity, migration and the sacred feminine.

Alice and her art have been featured in a variety of publications including the book, 2Create, Outdoor Gallery: New York City, the New York Times, and Huffington Post and The Architectural Digest. She has a BFA from Parsons School of Design and was an instructor at the School of Visual Arts in 2015. Alice was also the co-founder of Younity, an international women's art collective active from 2006-2012. She has received grants from The Puffin Foundation and The Ford Foundation. Her recent projects include a residency in Miami with Fountainhead, a residency with Honeycomb Arts In Buenos Aires and a mural with The Albright Know Museum in Buffalo. Alice currently holds a studio space at The Andrew Freedman Home in the Bronx. Her upcoming projects include a workshop/ panel at Brown University and a book release in Summer 2017.