Samantha Pious






Haunting the House



I lock the door. I am the door.
The door is locked. Closed up for good.
In the cellar, unwashed clothes.
In the attic window, a neighborhood.

All the doors are locked and barred.
Parlor windows, shuttered tight.
An iron weathervane stands guard
above the bedroom, in the night.

The floorboards creak. I am the floor
that moans and shivers after dark
while the couple, having snuggled, snore.
The oven burns. I am the spark

that leaps and catches musty drapes.
I am the fire devouring doors
and floors and drawers and all escape.
The fire that quickens and restores…

And now, at last, I am the ground
my embers charred. That bright blue rose
where the iron blade was melted down
sets and re-hardens. Nothing grows.




Cross Country



A high-speed train ride has the tingling thrill
of slipping on a pair—serge-gray, let's say—
of pants like rain clouds low above a lake
that stretches on for miles beyond the tracks
connecting country town to country town.
Wrestling with cream or ivory cuffs,
thrice-cursed invention of a bygone age!
one hoists one's luggage up up above the seats
and grunts to feel the weight, at last, released.
The restroom is the tucking in of tails,
one, two! down past one's boxers toward one's knees,
and it's to pull a serious-looking book
out from one's backpack and begin to read :
to choose one's favorite belt from many others
and, having poked the little leather head
meticulously through each and every loop,
to cinch the belt—like that—above one's hips.
Woods rush by as intimate as the tie
—dark burgundy or lilac?—I unfold
and knot around my neck as if by heart,
and fields as woolen as the serge-gray sleeves
I thrust my fingers through, then my whole arms,
below an afternoon as bright and deep
as what I'm lacing on my size-6 feet.
To make the look complete what could remain?
A forceful man to show me what I lack,
the cargo train to my strait narrow track?
A femme, the hills to roll below my train?




York, August 2016



A bird is limping in the Minster square.
"Five years old," a stranger says, "a baby
just entering the molt. I know, I study gulls."
—It won't stop cawing. I ask if there's a vet,
a wildlife center. She shakes her head.
"I brought a bird there once, and it died anyway.
This one—a wing like that, he'll never be
all right." He should be eating fish (she adds)
but gulls are scavengers and rarely starve.
Two white-gray gulls, adults, glide overhead
and, swooping lower, cackle in reply.
The baby gull strains upward. Frantic now,
it beats its wings against the breezy air,
makes little flapping leaps, and croaking cries.
The adults don't alight. Away they soar
above the red-brick rooftops, toward the Ouse
where other gulls are calling from afar.
A tourist snaps some pictures. Baby gull
retreats, still cawing, down an alleyway.
This happened when the leaves were silver-green
and bells were sounding in the Minster square.




Dream-Vision of European Languages



François, Englysshe, and other ladies more
—Lingua Vulgar, Scottis, Prouençal—
lay languishing around a transi tomb,
an effigy, pulchriora than them all,
engraven:
ibi jacent reliquiae
LINGUAE LATINAE, qui in pace resq.
sic transit gloria imperiarum, etc.

One among them spoke to me: "Allas!
Lo heer, ye may bihold the destinee
of alle tonges that on this erthe ben spak,
fro shynyng see to purpre majestee,
fro rede wode to isles of York, alak!
al moot they pass, as motes in the wind.
Ye, doghter myn, and that mislyketh me,
that thou shouldst come to dust—yes, even thee
the worms shall have, there's nothing can thee save,
thy flesh consumed to make new soil of."

And she embraced me—I recoiled back
and saw, below the bier, a second corpse—
the laughing skull, the tongueless gumless teeth
we call, in Modern English, Ancient Greek.

"Hwœt!" quoth I then, "nis there no remedye?
Must my young light, like yours, be snuffled out?
Oh tell me, in the name of poetry,
some buon cammin to follow, some right route
Death cannot follow, nor his minions cloak
with foul jokes and broken irony…"

"Fly south," she said, "along the hidden way—"
The sun was rising, y me desperté.




The Gods




after a verse by Marina Tsvetaeva

Athena cast appraising eyes
along the marketplace, the town,
the arm of stone against the sky,
where, shrouded in a thunderstorm,
the gods sat stitched in threads of gold—
and even deigned to nod. Her frown
grew deeper with the needle-words:
Arachne fecit. All came loose,
the warp, the weft…at last, her noose.
The gods destroy their look-alikes.

Jehovah, having made mankind,
in God's own shape, and woman too,
abandoned them to vegetate
in Eden, with the other fruits.
A single taste, the serpent hissed,
and then you'll know what Heaven is.
While Adam knelt and kissed the rod,
Eve slept and dreamed of Paradise.
As the tree grows, so the roots.
The gods destroy their look-alikes.

The first, for Christ, are always last.
The vaults of Heaven are made of glass:
lift up your head, and lightning strikes!
The stairway up? Best not to ask—
the seraphim will knock you down,
the saints will spit while marching past.
A single thread holds back—the knife,
and I'm mad, too, behind my mask.
We fallen stars still seek to rise:
the gods destroy their look-alikes.




Telling the Truth




after Christine de Pizan

In the metropolis of Athens, long ago,
the sovereign scholars and the laureled clerks
(notwithstanding theories, disciplines,
and brilliant minds) were working in the dark.
They wondered, wandered, worshipped many gods—
a few, who taught that God was absolute,
were nearly murdered by an angry mob!
We're often beaten when we tell the truth.

Aristotle, father of the liberal arts,
was forced to flee the city for his life.
Socrates, that great intelligence,
he, too, chose exile. Some were killed outright.
It doesn't take much scholarship to see
that swords and guns are risky to refute
and, on earth, from sea to shining sea,
we're often beaten when we tell the truth.

And so it goes with verdicts in this world.
Therefore, I tell you, men have slandered me
because I dared rebuke some useless words
(it's possible to write too candidly)
in the Romance (whence curious readers learnt
more than they should, old age as well as youth)
of the Rose (a book which should be burnt!).
We're often beaten when we tell the truth.

This much is true: the truth is troublesome
to liars, who are rotten at the root.
That's why the father's hoodwinked by his son.
We're often beaten when we tell the truth.



AUTHOR BIO
This academic year, Samantha Pious is studying Comparative Literature at the University of Pennsylvania. Her first book, A Crown of Violets (Headmistress Press, 2015), offers a selection of the poetry of Renee Vivien in translation. Some of her other translations and poems have appeared in Adrienne, The Berkeley Poetry Review, Lavender Review, Mezzo Cammin, and other publications.
POETRY CONTRIBUTORS

Catherine Chandler

Rebekah Curry

Anna M. Evans

Nicole Caruso Garcia

Vernita Hall

Katie Hoerth

Michele Leavitt

Barbara Loots

Joan Mazza

Kathleen McClung

Becca Menon

Diane Moomey

Sally Nacker

Stella Nickerson

Samantha Pious

Monica Raymond

Jennifer Reeser

Jane Schulman

Katherine Barrett Swett

Jane Schulman

Paula Tatarunis

Ann Thompson

Jo Vance

Lucy Wainger

Gail White

Cheryl Whitehead

Liza McAlister Williams

Sherraine Pate Williams

Marly Youmans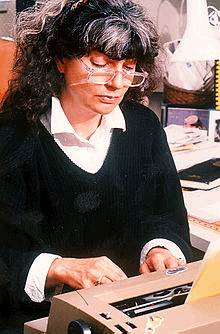 The most recent addition to The Mezzo Cammin Women Poets Timeline is Jane Kenyon by Susan Spear.
Gail White and Nausheen Eusuf are the recipients of the 2017 Mezzo Cammin Scholarships to the Poetry by the Sea conference.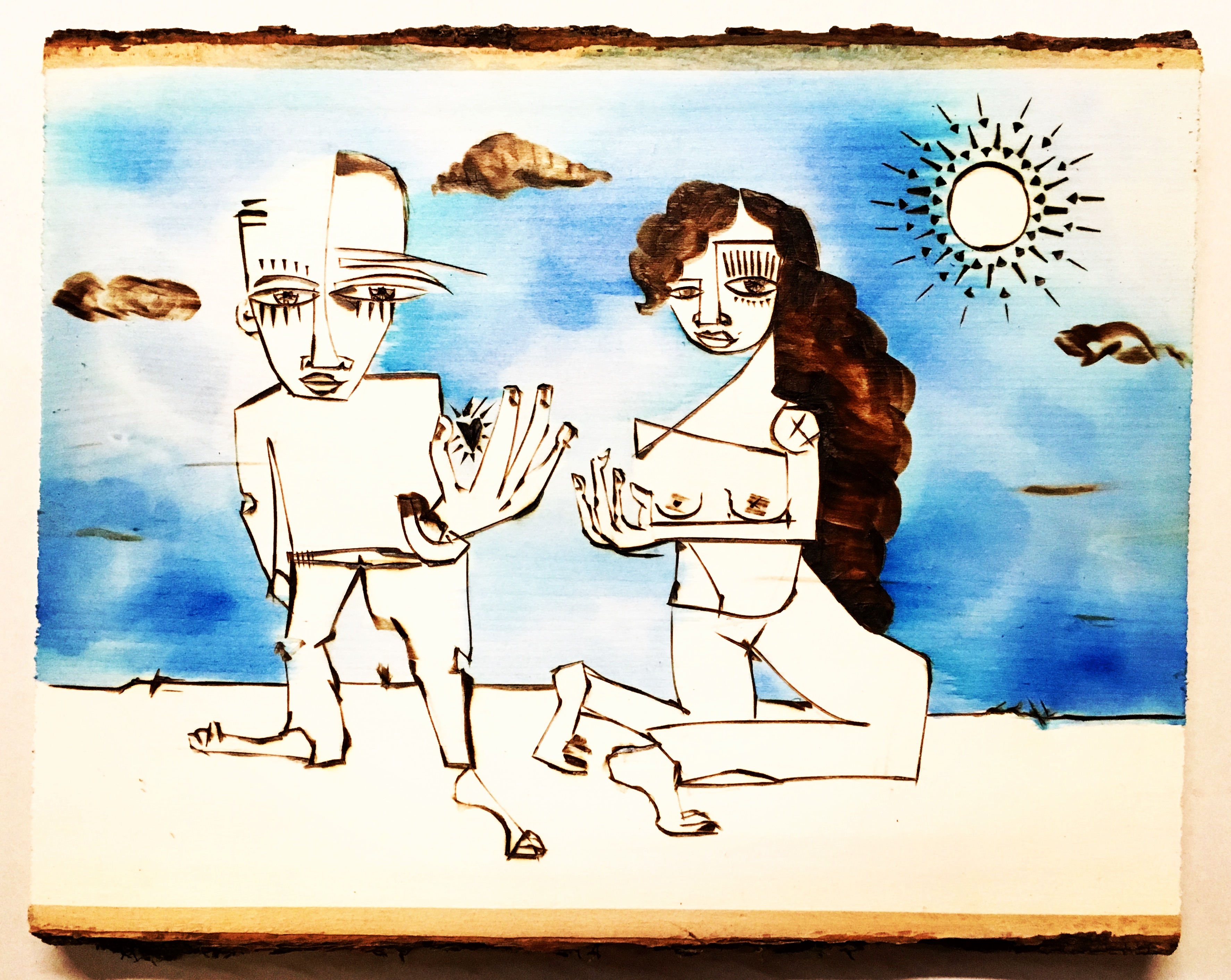 Alice Mizrachi is a New York based interdisciplinary artist working in the mediums of painting, installation, murals and socially engaged art. Her work explores the interconnectedness of individuals and community through the dual lens of compassion and empathy. Through figurative work that reinforces both personal and community-oriented identity, Alice aims to inspire creative expression and a sense of shared humanity through art.

Alice has worked as an arts educator for nearly twenty years for a variety of organizations including BRIC Arts, The Laundromat Project and The Studio Museum in Harlem. As a pioneer in the field of socially engaged art at the local level, Alice has been recognized and selected to develop arts education curriculum for organizations such as HI-ARTS (Harlem, NY), Dr. Richard La Izquierdo School and Miami Light Project. She has also been a panelist discussing community-engaged art for events at Brown University and The Devos Institute of Arts Management.

As a painter, Alice maintains both a studio practice and an extensive body of work as a muralist. Her work have been featured in exhibitions at the Museum of the City of New York, the National Museum of Women in the Arts, UN Women and the Museum of Contemporary Art in DC. She has been commissioned as a mural artist for projects in Amsterdam, Berlin, Tel Aviv, and across the United States by organizations and museum including: Knox-Albright Museum, Buffalo, NY; Worcester DCU (Worcester, Massachusettes); Wall Therapy (Rochester, NY); La Mama and Fourth Arts Block (NYC); Miami Light Project (Miami, FL); and, Chashama (Harlem, NY), among others.

Alice's mural and installation work has been constructed in galleries and public spaces as part of site-specific arts education and community development projects. Her work often engages local neighborhoods and reflects positive visual responses to social issues. Her process activates a shared space of love, hope, optimism and healing as a means to connect with participants. Frequent topics include identity, unity, migration and the sacred feminine.

Alice and her art have been featured in a variety of publications including the book, 2Create, Outdoor Gallery: New York City, the New York Times, and Huffington Post and The Architectural Digest. She has a BFA from Parsons School of Design and was an instructor at the School of Visual Arts in 2015. Alice was also the co-founder of Younity, an international women's art collective active from 2006-2012. She has received grants from The Puffin Foundation and The Ford Foundation. Her recent projects include a residency in Miami with Fountainhead, a residency with Honeycomb Arts In Buenos Aires and a mural with The Albright Know Museum in Buffalo. Alice currently holds a studio space at The Andrew Freedman Home in the Bronx. Her upcoming projects include a workshop/ panel at Brown University and a book release in Summer 2017.