Stella Nickerson






The Romantic



She lived from paperback to paperback.
Page seventy or so was always best
when love was realized in breaths, in words
that printed on the bone beneath her chest.

She never thought to try another genre—
what is reading for if not for sighs?
Her cowboys and her lonely billionaires,
her Scotsmen and her sheikhs with ink for eyes

would follow her to work. Their shadows fell
onto her keyboard. At night, their brilliant stares
lanced through her sleep. And what of it?
What dense, unworded, worlded thing compares

to love that does not stir from where it's stood
and men who want exactly what they should?




Give Us Time



Ryan sets up fireworks from the family stand.
His body seems too tall and twig to stand.

Bottle rockets light up like the neon dust
that sparks off of city signs. We must

get out of this city-less state.
Here is the dark dust field where Kate

picked corn in a blue bikini. She's picked it blank.
We knock shoulders just to thank

each other for being so pretty. We trill our tongues
and catch the smoke in clean, pink lungs.

We are unused to loneliness, but still untrained in touch.
We're not even guilty of anything much—

Not yet.




Song of the Spring Chickens



We call them boys, though legally they're men,
and if we wanted we could marry them,
have babies, even, talk about "back when"
and throw away our jeans with ragged hems.
We ring around each other on the floor
by an oven that is twice as old as us.
We laugh and pool our never-haves, keep score
until a sputter throws the kitchen into dusk.
I change the bulb while standing on a chair.
I strain my tips of toes to reach that high
and only once wish that my dad were there—
that's one more never-have sent off to die
like yellow tulips wilting on the lawn.
I'll find myself a stranger, once they're gone.




The Clockwork Man



He had a mind that clicked against itself.
When close, I almost saw the tick-tick gears
beneath his amber irises—they spun
and kept a steady time beneath the swell
of words that tock-tock taught me how to hear
the rhythm of a city in the sun,
all steaming concrete, shouting boys.
He saw the song that tangled in the noise.

Crystalline equations make the world.
He and I, we calculated what
it took to beat a heart or turn a mind
out from the comfort of its inward whirl.
Click-click. His nails were dark with graphite dust.
God used a copper key to tock-tick wind
him tight, expectant and prepared
to name the numbers hidden in the air.

He met me at the bottom of the steps.
(Skin connects to nerves connect to thoughts.)
Love lives inside the spaces of each clock
that click-tick tells the taste of time that's left
before we must walk separately. He taught
me how to dance to tick and tock
and watch the glint of golden gears that lie
wheeling ever deeper under eyes.



AUTHOR BIO
This academic year, Stella Nickerson began a job as a professor at Brigham Young University in Utah, where she was the first woman to hold a tenure-track faculty position in the chemical engineering department. In addition to appearing previously in Mezzo Cammin, her poetry has been published in The Rotary Dial, Strong Verse, Strange Horizons, and Cicada. Links to her work can be found at www.stellanickerson.com.
POETRY CONTRIBUTORS

Catherine Chandler

Rebekah Curry

Anna M. Evans

Nicole Caruso Garcia

Vernita Hall

Katie Hoerth

Michele Leavitt

Barbara Loots

Joan Mazza

Kathleen McClung

Becca Menon

Diane Moomey

Sally Nacker

Stella Nickerson

Samantha Pious

Monica Raymond

Jennifer Reeser

Jane Schulman

Katherine Barrett Swett

Jane Schulman

Paula Tatarunis

Ann Thompson

Jo Vance

Lucy Wainger

Gail White

Cheryl Whitehead

Liza McAlister Williams

Sherraine Pate Williams

Marly Youmans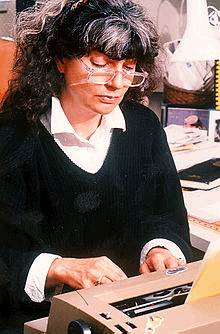 The most recent addition to The Mezzo Cammin Women Poets Timeline is Jane Kenyon by Susan Spear.
Gail White and Nausheen Eusuf are the recipients of the 2017 Mezzo Cammin Scholarships to the Poetry by the Sea conference.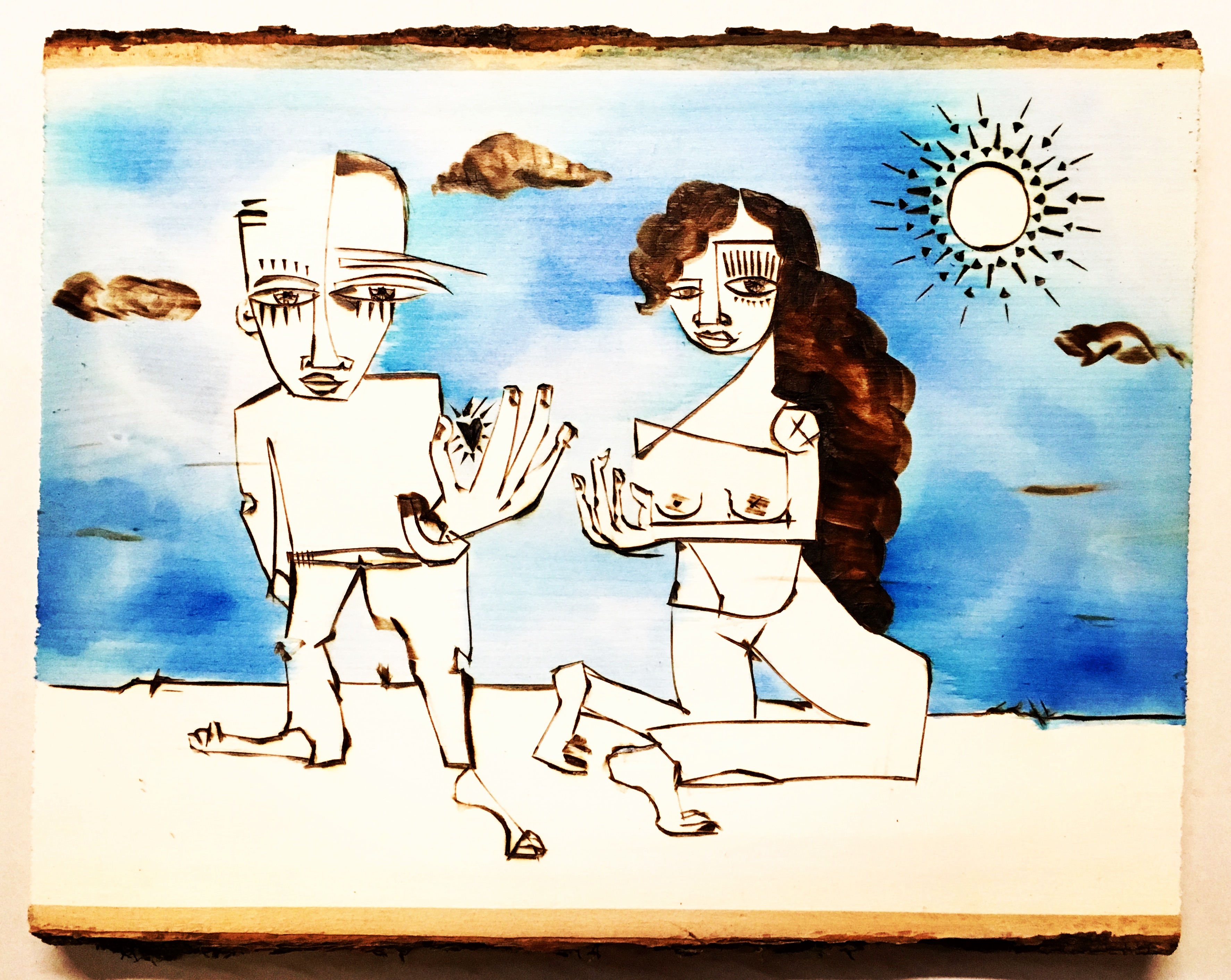 Alice Mizrachi is a New York based interdisciplinary artist working in the mediums of painting, installation, murals and socially engaged art. Her work explores the interconnectedness of individuals and community through the dual lens of compassion and empathy. Through figurative work that reinforces both personal and community-oriented identity, Alice aims to inspire creative expression and a sense of shared humanity through art.

Alice has worked as an arts educator for nearly twenty years for a variety of organizations including BRIC Arts, The Laundromat Project and The Studio Museum in Harlem. As a pioneer in the field of socially engaged art at the local level, Alice has been recognized and selected to develop arts education curriculum for organizations such as HI-ARTS (Harlem, NY), Dr. Richard La Izquierdo School and Miami Light Project. She has also been a panelist discussing community-engaged art for events at Brown University and The Devos Institute of Arts Management.

As a painter, Alice maintains both a studio practice and an extensive body of work as a muralist. Her work have been featured in exhibitions at the Museum of the City of New York, the National Museum of Women in the Arts, UN Women and the Museum of Contemporary Art in DC. She has been commissioned as a mural artist for projects in Amsterdam, Berlin, Tel Aviv, and across the United States by organizations and museum including: Knox-Albright Museum, Buffalo, NY; Worcester DCU (Worcester, Massachusettes); Wall Therapy (Rochester, NY); La Mama and Fourth Arts Block (NYC); Miami Light Project (Miami, FL); and, Chashama (Harlem, NY), among others.

Alice's mural and installation work has been constructed in galleries and public spaces as part of site-specific arts education and community development projects. Her work often engages local neighborhoods and reflects positive visual responses to social issues. Her process activates a shared space of love, hope, optimism and healing as a means to connect with participants. Frequent topics include identity, unity, migration and the sacred feminine.

Alice and her art have been featured in a variety of publications including the book, 2Create, Outdoor Gallery: New York City, the New York Times, and Huffington Post and The Architectural Digest. She has a BFA from Parsons School of Design and was an instructor at the School of Visual Arts in 2015. Alice was also the co-founder of Younity, an international women's art collective active from 2006-2012. She has received grants from The Puffin Foundation and The Ford Foundation. Her recent projects include a residency in Miami with Fountainhead, a residency with Honeycomb Arts In Buenos Aires and a mural with The Albright Know Museum in Buffalo. Alice currently holds a studio space at The Andrew Freedman Home in the Bronx. Her upcoming projects include a workshop/ panel at Brown University and a book release in Summer 2017.