Kim Bridgford is the founder and director of Poetry by the Sea: A Global Conference, the cultural curator of the Poetry by the Sea Reading Series at the Pennsylvania Academy of the Fine Arts, and the artistic director of the music and poetry series at 30th Street Station, Philadelphia. The editor of Mezzo Cammin, she is the founder of The Mezzo Cammin Women Poets Timeline Project, which has held major events at the National Museum of Women in the Arts, the Pennsylvania Academy of the Fine Arts, and Fordham-Lincoln Center. The recipient of grants from the Connecticut Commission on the Arts, the NEA, and the Ucross Foundation, she is the author of nine books of poetry, including the recent Human Interest. With Russell Goings, she rang the closing bell of the New York Stock Exchange in honor of The Children of Children Keep Coming, for which she wrote the introduction.





Catherine Chandler was born in New York City and grew up in Wilkes-Barre, Pennsylvania, where she received her B.A. in French and Spanish Literature. She completed her postgraduate studies in educational philosophy at McGill University, Montreal, Canada, where she lectured in the Department of Translation Studies for many years, and also served as the university's international affairs officer. Her first collection of poetry, Lines of Flight (Able Muse Press) was shortlisted for the Poets' Prize. She is also the author of Glad and Sorry Seasons (Biblioasis) and The Frangible Hour, winner of the Richard Wilbur Award, as well as two chapbooks. Her "Coming to Terms" won the Howard Nemerov Sonnet Award in 2010, and her sonnet "Chiaroscuro" won the Leslie Mellichamp Prize in 2014. A dual American and Canadian citizen, she currently lives in Saint-Lazare, Quebec.





Rebekah Curry is an alumna of the University of Kansas and the University of Texas at Austin. Her chapbook Unreal Republics is available from Finishing Line Press, and her poems and translations have also appeared or are forthcoming in journals including Antiphon, Eclectica, Blue Lyra Review, and Metamorphoses. See more at rebekahcurry.tumblr.com.





Anna M. Evans' poems have appeared in the Harvard Review, Atlanta Review, Rattle, American Arts Quarterly, and 32 Poems. She gained her MFA from Bennington College, and is the Editor of the Raintown Review. Recipient of Fellowships from the MacDowell Artists' Colony and the Virginia Center for the Creative Arts, and winner of the 2012 Rattle Poetry Prize Readers' Choice Award, she currently teaches at West Windsor Art Center and Rowan University at Burlington County College. Her sonnet collection, Sisters & Courtesans, is available from White Violet Press. She blogs at annamevans.com/wordpress.





Nicole Caruso Garcia is an educator, poet, and Assistant Poetry Editor of Able Muse. Her newest poems are forthcoming in Measure, The Rotary Dial, and The Orchards. A past winner of the Willow Review Award, her work has appeared in The Raintown Review, Antiphon, 823 on High, The HyperTexts, Frogpond, Sow's Ear, Soundings East, The Ledge, and elsewhere. She earned a B.A. in English and Religious Studies from Fairfield University, and after seven years in the business sector, she left to earn her M.S. in Education from The University of Bridgeport. She lives in Connecticut where she teaches at Trumbull High School.





Vernita Hall won the 2016 Moonstone Chapbook Contest, judged by Afaa Michael Weaver, with her manuscript The Hitchhiking Robot Learns About Philadelphians. She serves on the poetry review board of Philadelphia Stories and her poetry and essays have also appeared or are forthcoming in Atlanta Review, Philadelphia Stories, 823 on High, Referential, Mezzo Cammin, Whirlwind, Canary, African American Review, and six anthologies.





Katherine Hoerth is the author of four poetry books. Her most recent collection, Goddess Wears Cowboy Boots (Lamar University Literary Press, 2014) won the Helen C. Smith Prize from the Texas Institute of Letters for the best book of poetry. Her work has been included in journals such as Raintown Review, Concho River Review, and The Texas Poetry Calendar. She teaches literature and creative writing at the University of Texas Rio Grande Valley and serves as poetry editor of Devilfish Review and Front Porch. Her next poetry collection, The Lost Chronicles of Slue Foot Sue, is forthcoming from Lamar University Literary Press in 2017.





Michele Leavitt, a poet and essayist, is also a high school dropout, hepatitis C survivor, and former trial attorney. Her essays have appeared in venues including Guernica, Catapult, The Journal, and So to Speak; one was listed in 2015 as a Longreads Top Five of the Week, and another received a notable mention in Best American Essays 2011. Poems appear most recently, or are forthcoming, in North American Review, Gravel, Hermeneutic Chaos, and Cleaver. Her full-length collection, Back East, was the recipient of the Michael Macklin Award and was published by Moon Pie Press in 2013.





The poems of Barbara Loots have appeared during the past four decades in The Lyric, The Formalist, Measure, and Light Quarterly, to name a few, and in a collection titled Landscapes With Women, with Gail White, Rhina Espaillat, and Martha Bosworth. Now retired, she wrote verse and children's books for Hallmark. Her collection Road Trip was published in 2014 by Kelsay Books/White Violet Press.





Joan Mazza has worked as a medical microbiologist, psychotherapist, seminar leader, and has been a Pushcart Prize and Best of the Net nominee. Author of six books, including Dreaming Your Real Self (Penguin/Putnam), her poetry has appeared in Rattle, Slipstream, Kestrel, The MacGuffin, Mezzo Cammin, and The Nation. She ran away from the hurricanes of South Florida to be surprised by the earthquakes and tornadoes of rural central Virginia, where she writes poetry and does fabric and paper art. www.JoanMazza.com





Kathleen McClung, author of Almost the Rowboat, was a finalist for the 2016 Barry Spacks prize for her manuscript The Typists Play Monopoly. Work appears in Unsplendid, Atlanta Review, Ekphrasis, Heron Tree, Naugatuck River Review, A Bird Black as the Sun: California Poets on Crows and Ravens, Raising Lilly Ledbetter: Women Poets Occupy the Workspace, and elsewhere. Winner of the Rita Dove poetry prize, Maria W. Faust sonnet award, and Shirley McClure poetry prize from the 2016 Los Gatos-Listowel Writers Festival, McClung judges sonnets for the Soul-Making Keats literary competition and reviews books for the William Saroyan International Prize for Writing. She lives in San Francisco and teaches at Skyline College and the Writing Salon. www.kathleenmcclung.com





Becca Menon is an American author of several books of verse narrative based largely in myth, fairy tale, folklore and Scripture. Her writings have been hailed internationally in countries such as Iran, India, Iraq, Canada and the United Kingdom as well as the United States. Some shorter works, essays and translations appear in print and online in publications that include Parnassus, Peacock Journal, Poetry Life & Times, Antiphon and others. She is associate editor of Phoenix Rising, a multilingual sonnet anthology, and welcomes visitors to www.BeccaBooks.com.





Diane Lee Moomey has lived and wandered around the US and Canada, and now dips her gardener's hands in California dirt. A regular reader at San Francisco Bay Area poetry venues, Diane has published prose and poetry, most recently in The Plum Tree Tavern; Glass: A Journal of Poetry; The Sand Hill Review, California Poetry Quarterly, Caesura and Red Wheelbarrow, and has been nominated for a Pushcart prize. She won first prize and an Honorable Mention in the Sonnet category of the 2016 Soul Making Keats Literary Contest. She has also published three books under her own imprint, DaysEye Press and Studios. To read more, please visit www.pw.org/content/diane_moomey. Diane is also a watercolorist and collage artist, an experience that both seeds and is seeded by, her poetic imagery. To view her artwork, please visit www.dianeleemoomeyart.com.





After receiving recognition as finalist (Fairfield Book Prize), semifinalist (Crab Orchard Series in Poetry), and honorable mention (Homebound Publications), Sally Nacker's first book, Vireo, was published by Kelsay Books in February, 2015. Shortly afterwards, she was invited to be a featured poet with her book at Poetry by the Sea: A Global Conference in Madison, CT. Vireo has been taught at the college level. She earned her MFA in Poetry from Fairfield University in 2013. Sally resides in New England with her husband and their two cats. Please visit her website at www.sallynacker.com.





This academic year, Stella Nickerson began a job as a professor at Brigham Young University in Utah, where she was the first woman to hold a tenure-track faculty position in the chemical engineering department. In addition to appearing previously in Mezzo Cammin, her poetry has been published in The Rotary Dial, Strong Verse, Strange Horizons, and Cicada. Links to her work can be found at www.stellanickerson.com.





This academic year, Samantha Pious is studying Comparative Literature at the University of Pennsylvania. Her first book, A Crown of Violets (Headmistress Press, 2015), offers a selection of the poetry of Renee Vivien in translation. Some of her other translations and poems have appeared in Adrienne, The Berkeley Poetry Review, Lavender Review, Mezzo Cammin, and other publications.





Monica Raymond is a poet and playwright based in Cambridge, Massachusetts. Her play, The Owl Girl, won the Jewish Play Project 2015 Boston and was deemed one of "ten best new Jewish plays of 2015." It also won the Peacewriting Award, Castillo Theater prize, Clauder Competition Gold Medal, and was nominated for the Susan Smith Blackburn Award (best play in English by a woman). Her short opera, Paper or Plastic (music Charles Turner), premiered at the ART's Outside the Box Festival 2013. A MacDowell Colony Fellow, Massachusetts Cultural Council Fellow in Dramatic Writing, and Playwrights' Center Jerome Fellow, Raymond has taught English and interdisciplinary arts at Harvard, CUNY, the Boston Museum School, and the Cambridge Center for Adult Education. From 2000 to 2010, she did a ten-year experiment in living carbon neutral in a contemporary US city.





Jennifer Reeser is the author of four books of poetry, including Sonnets from the Dark Lady and Other Poems (2012), which was a finalist for the Donald Justice Prize, and The Lalaurie Horror (2013), which debuted as an Amazon bestseller in the category of epic poetry. Her books have received critical praise, and X.J. Kennedy wrote that Reeser's debut collection "ought to have been a candidate for a Pulitzer." Her poems, essays and translations of French and Russian literature have appeared in POETRY, Levure Litteraire, The Hudson Review, Recours au Poeme, First Things and The Dark Horse, among others. Her writing has appeared in many anthologies, including Measure for Measure, in Penguin's Everyman's Library series, An Introduction to Poetry, The Able Muse Anthology, and Poets Translate Poets: A Hudson Review Anthology. Her translations of the Russian poet Anna Akhmatova are authorized by FTM Agency, Moscow. Reeser's own work has been translated into Urdu, Persian, Czech and Hindi, and composer Lori Laitman has set her poetry to music for the song cycle tribute to poet Edna St. Vincent Millay. She is a regular poetry contributor to William F. Buckley, Jr.'s magazine, The National Review. Reeser is the former editor of Iambs and Trochees, and has served as a moderator, manuscript consultant and mentor at the West Chester Poetry Conference. She lives in the southern Louisiana bayous with her husband and children. Her website is found at www.jenniferreeser.com





Jane Schulman is a poet and short story writer. She works as a speech pathologist in a Brooklyn public school with young children with autism and significant cognitive delays. Jane has been a featured poet in local venues, published in print and online, and taught senior citizens to write their lives in poetry, fiction, and memoir.





This academic year, Katherine Swett teaches English at an independent school in New York City. She has had work recently in The Lyric and Rattle. Her chapbook, Twenty-one, was recently published by Finishing Line Press.





Physician and poet Paula Tatarunis, (1952 - 2015) made her home in Newton, Massachusetts. Her work often layers medical knowledge and natural landscapes with allusions to history and religion.To see more of her work please visit paulashouseoftoast.blogspot.com





TA career writer/editor for over 30 years, Ann Thompson 's poetry is published in Europe (Acumen, here/there, The Journal, Lotus Eater, The North, Staple, Vine Leaves) and the U.S. (Ardor, Blast Furnace, Flyover Country Review, Literary Imagination, Lost Country, Mezzo Cammin, Tulane Review). She also has creative nonfiction in KYSO Flash and Leopard Seal; short fiction in Best New Writing 2014; and video poem remixes online. Thompson lives with her husband and teenage daughter outside Washington, DC.





Jo Vance received her Master of Fine Arts in Poetry from Seattle Pacific University in 2013 and is currently at work on her first book of poems. With the Pacific Northwest as her chosen home, Jo draws life for her writing from the wild mountains and bodies of water that surround her. She holds a multifaceted background in nonprofit communications, and works for the Center for Courage & Renewal in Seattle.





Wendy Videlock lives in a small agricultural town on the Western Slope of the Colorado Rockies. Her books include Nevertheless, with an introduction by AE Stallings, (Able Muse Press, 2011), The Dark Gnu, (Able Muse Press, 2013), Slingshots, (Able Muse Press, 2015), and What's That Supposed to Mean (EXOTBooks, 2009). Wendy is also a visual artist. To see more of her work, please visit Ghost Buffalo: (because reason is inadequate)





Lucy Wainger 's poems appear in SOFTBLOW, The James Franco Review, Black & BLUE, The Adroit Journal, and elsewhere. She reads poetry submissions for Winter Tangerine and is a freshman at Emory University.





Gail White is a Formalist poet whose work appears regularly in such journals as Measure, Raintown Review, and First Things. She is a contributing editor of Light and a two-time winner of the Howard Nemerov Sonnet Award. Her poetry collection Asperity Street, was published in 2015 (and Kelsay Books has just published Catechism: Poems with Cats). She saw the Bosch exhibit at the Prado in 2016. She lives in Breaux Bridge, Louisiana, with her husband and cats.





Cheryl Whitehead's poems have appeared in Women's Voices for Change, The Southern Poetry Anthology: Volume VII, The Hopkins Review, Brilliant Corners: A Journal of Jazz & Literature, Measure, Crab Orchard Review, Callaloo, and other journals. She has twice been a finalist for the New Letters Poetry Prize, and the Morton Marr Poetry Prize, and has been awarded grants and scholarships from the Astraea Foundation, the Sewanee Writers' Conference, and the North Carolina Writers' Network.





Liza McAlister Williams lives and works in Brooklyn, New York, where she and her husband have raised two daughters amid the pleasures and challenges of old-house-living and urban gardening. For many years she has taught writing and literature at The Pratt Institute, an art and design college, and enjoys exploring with students the interplay of idea and form in multiple mediums. Her poems can be found, among other places, in The New Hopkins Review, Blue Unicorn, Light Quarterly, Pasque Petals, Lighten Up, Snakeskin, and Measure, where she has been a runner-up in the Howard Nemerov sonnet competition.





Sherraine Pate Williams's poems have most recently appeared or are forthcoming in Southern Poetry Review, The Los Angeles Review, Measure, Zymbol, Antiphon, Deep South Magazine, The Avatar Review, and A Bad Penny Review. A native of Memphis, Tennessee, she now lives with her family in Kentucky. She is an MFA candidate in poetry at Murray State University's creative writing program and currently teaches basic literacy skills to adults.





Marly Youmans is the author of thirteen books of poetry and fiction. Find her at www.thepalaceat2.blogspot.com.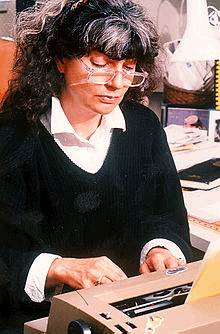 The most recent addition to The Mezzo Cammin Women Poets Timeline is Jane Kenyon by Susan Spear.
Gail White and Nausheen Eusuf are the recipients of the 2017 Mezzo Cammin Scholarships to the Poetry by the Sea conference.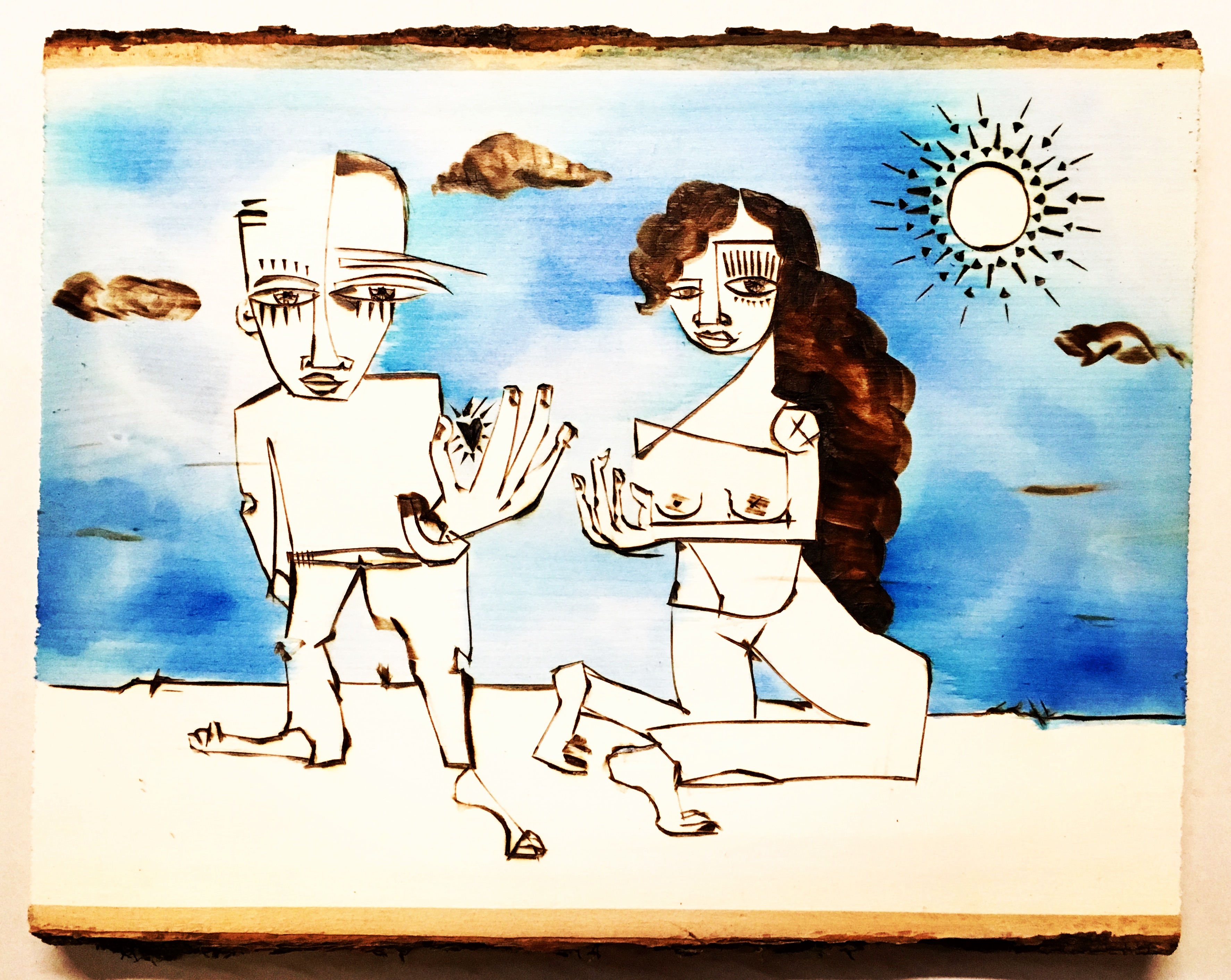 Alice Mizrachi is a New York based interdisciplinary artist working in the mediums of painting, installation, murals and socially engaged art. Her work explores the interconnectedness of individuals and community through the dual lens of compassion and empathy. Through figurative work that reinforces both personal and community-oriented identity, Alice aims to inspire creative expression and a sense of shared humanity through art.

Alice has worked as an arts educator for nearly twenty years for a variety of organizations including BRIC Arts, The Laundromat Project and The Studio Museum in Harlem. As a pioneer in the field of socially engaged art at the local level, Alice has been recognized and selected to develop arts education curriculum for organizations such as HI-ARTS (Harlem, NY), Dr. Richard La Izquierdo School and Miami Light Project. She has also been a panelist discussing community-engaged art for events at Brown University and The Devos Institute of Arts Management.

As a painter, Alice maintains both a studio practice and an extensive body of work as a muralist. Her work have been featured in exhibitions at the Museum of the City of New York, the National Museum of Women in the Arts, UN Women and the Museum of Contemporary Art in DC. She has been commissioned as a mural artist for projects in Amsterdam, Berlin, Tel Aviv, and across the United States by organizations and museum including: Knox-Albright Museum, Buffalo, NY; Worcester DCU (Worcester, Massachusettes); Wall Therapy (Rochester, NY); La Mama and Fourth Arts Block (NYC); Miami Light Project (Miami, FL); and, Chashama (Harlem, NY), among others.

Alice's mural and installation work has been constructed in galleries and public spaces as part of site-specific arts education and community development projects. Her work often engages local neighborhoods and reflects positive visual responses to social issues. Her process activates a shared space of love, hope, optimism and healing as a means to connect with participants. Frequent topics include identity, unity, migration and the sacred feminine.

Alice and her art have been featured in a variety of publications including the book, 2Create, Outdoor Gallery: New York City, the New York Times, and Huffington Post and The Architectural Digest. She has a BFA from Parsons School of Design and was an instructor at the School of Visual Arts in 2015. Alice was also the co-founder of Younity, an international women's art collective active from 2006-2012. She has received grants from The Puffin Foundation and The Ford Foundation. Her recent projects include a residency in Miami with Fountainhead, a residency with Honeycomb Arts In Buenos Aires and a mural with The Albright Know Museum in Buffalo. Alice currently holds a studio space at The Andrew Freedman Home in the Bronx. Her upcoming projects include a workshop/ panel at Brown University and a book release in Summer 2017.