Jane Schulman






Like Yeast



On a London walk:
Pierced lips, nostrils, eyelids, tongues.
Green hair, five-inch heels.

Eyebrows shaved, redrawn
as triangles. Two masked boys
on bikes snatch a phone

from a man snapping
photographs of hawks swooping
in Trafalgar Square.

Women in burqas
lift their black veils two inches
to slip in some grapes.

Across a girl's back,
tattooed: "Behind my smile
is a burning heart."

Across another's:
"I'm torn but now I'm mending
and, like yeast, I rise."




Scaling Sweet Mountain

"The mountain of God is sweet butter, a mountain of richly sweet butter. Why do you ponder other sweet mountains? This is the mountain where God dwells; yes, the Lord desires to dwell here forever." Psalm 67

Bike trails. Rock scrambles. Streambeds. Footpaths.
There are many paths up the mountain.
In one life, we might follow only two or three.
Some a choice. Some chance updrafts.

There are many paths up the mountain.
The gay son of a Baptist friend
made a choice, rode a chance updraft
and found his home as a Buddhist.

The gay son of a Baptist friend
didn't feel welcome in his small-town church,
found a home in Tibetan Buddhism.
Infinite ways to come close to God.

Not feeling welcome in her small-town church,
my friend asked her pastor, "Aren't there
infinite ways to come close to God,
numberless footpaths up the mountain?"

She asked her pastor, "Aren't there
robins, pelicans, hummingbirds, jays,
numberless footpaths up the mountain?"
"No!" he snapped. "Jesus told us, 'I am the way.'"

Robins, pelicans, hummingbirds, jays.
Dalai Lama, Pope Francis, the Baal Shem Tov.
"No!" he snapped. "Jesus told us, "I am
the way and the truth and the life."

Dalai Lama, Pope Francis, the Baal Shem Tov.
Can they all be wrong? Can they all be right?
What is the way? What's the truth of this life?
Could it be the quest? The reaching toward light?

Can they all be wrong? Can they all be right?
In one life, can we follow two or three.?
Can it be the quest? The reaching toward light?
Up rock scrambles, bike trails, footpaths, streambeds.




AUTHOR BIO
Jane Schulman is a poet and short story writer. She works as a speech pathologist in a Brooklyn public school with young children with autism and significant cognitive delays. Jane has been a featured poet in local venues, published in print and online, and taught senior citizens to write their lives in poetry, fiction, and memoir.
POETRY CONTRIBUTORS

Catherine Chandler

Rebekah Curry

Anna M. Evans

Nicole Caruso Garcia

Vernita Hall

Katie Hoerth

Michele Leavitt

Barbara Loots

Joan Mazza

Kathleen McClung

Becca Menon

Diane Moomey

Sally Nacker

Stella Nickerson

Samantha Pious

Monica Raymond

Jennifer Reeser

Jane Schulman

Katherine Barrett Swett

Jane Schulman

Paula Tatarunis

Ann Thompson

Jo Vance

Lucy Wainger

Gail White

Cheryl Whitehead

Liza McAlister Williams

Sherraine Pate Williams

Marly Youmans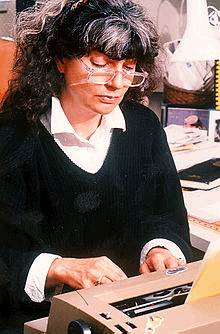 The most recent addition to The Mezzo Cammin Women Poets Timeline is Jane Kenyon by Susan Spear.
Gail White and Nausheen Eusuf are the recipients of the 2017 Mezzo Cammin Scholarships to the Poetry by the Sea conference.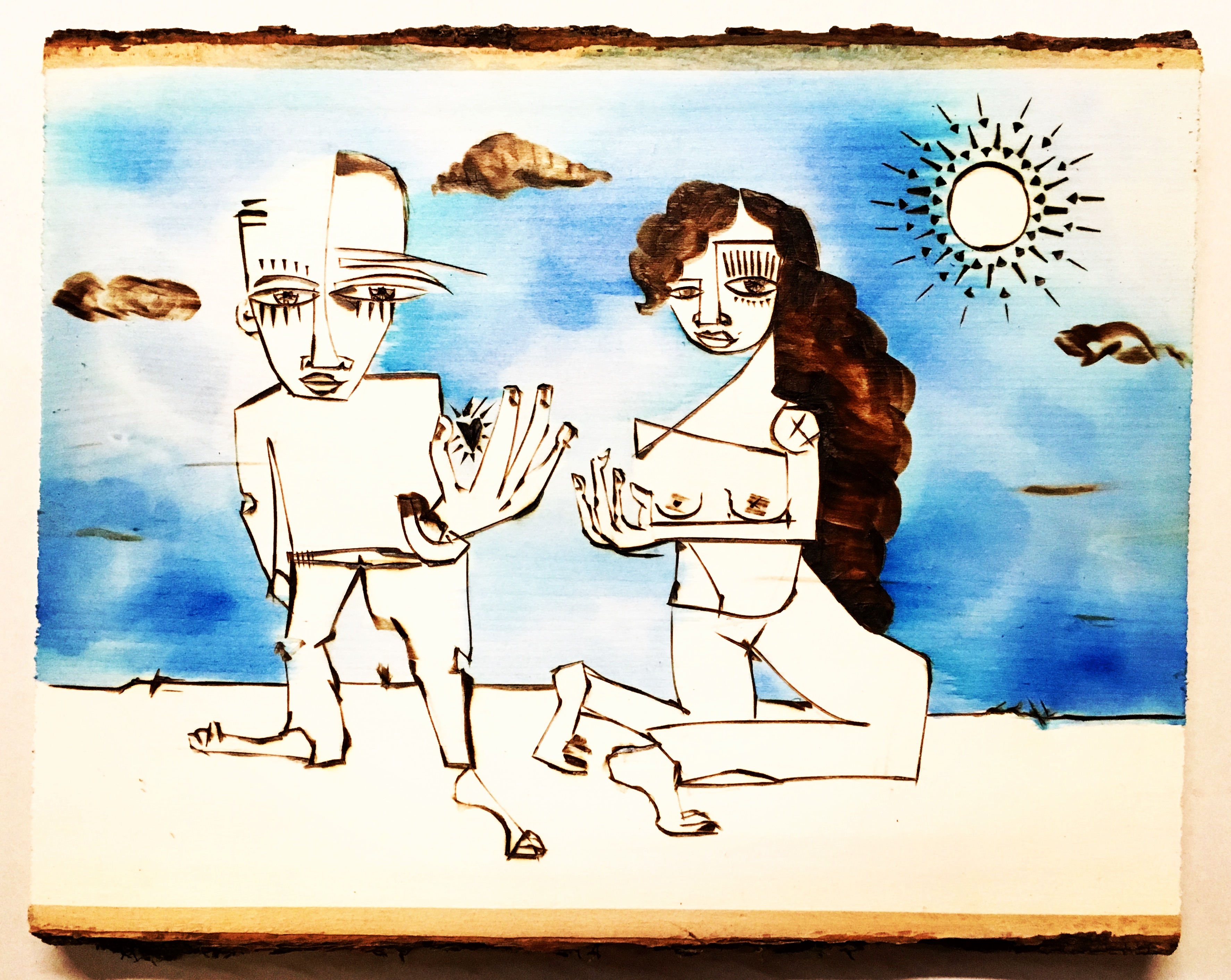 Alice Mizrachi is a New York based interdisciplinary artist working in the mediums of painting, installation, murals and socially engaged art. Her work explores the interconnectedness of individuals and community through the dual lens of compassion and empathy. Through figurative work that reinforces both personal and community-oriented identity, Alice aims to inspire creative expression and a sense of shared humanity through art.

Alice has worked as an arts educator for nearly twenty years for a variety of organizations including BRIC Arts, The Laundromat Project and The Studio Museum in Harlem. As a pioneer in the field of socially engaged art at the local level, Alice has been recognized and selected to develop arts education curriculum for organizations such as HI-ARTS (Harlem, NY), Dr. Richard La Izquierdo School and Miami Light Project. She has also been a panelist discussing community-engaged art for events at Brown University and The Devos Institute of Arts Management.

As a painter, Alice maintains both a studio practice and an extensive body of work as a muralist. Her work have been featured in exhibitions at the Museum of the City of New York, the National Museum of Women in the Arts, UN Women and the Museum of Contemporary Art in DC. She has been commissioned as a mural artist for projects in Amsterdam, Berlin, Tel Aviv, and across the United States by organizations and museum including: Knox-Albright Museum, Buffalo, NY; Worcester DCU (Worcester, Massachusettes); Wall Therapy (Rochester, NY); La Mama and Fourth Arts Block (NYC); Miami Light Project (Miami, FL); and, Chashama (Harlem, NY), among others.

Alice's mural and installation work has been constructed in galleries and public spaces as part of site-specific arts education and community development projects. Her work often engages local neighborhoods and reflects positive visual responses to social issues. Her process activates a shared space of love, hope, optimism and healing as a means to connect with participants. Frequent topics include identity, unity, migration and the sacred feminine.

Alice and her art have been featured in a variety of publications including the book, 2Create, Outdoor Gallery: New York City, the New York Times, and Huffington Post and The Architectural Digest. She has a BFA from Parsons School of Design and was an instructor at the School of Visual Arts in 2015. Alice was also the co-founder of Younity, an international women's art collective active from 2006-2012. She has received grants from The Puffin Foundation and The Ford Foundation. Her recent projects include a residency in Miami with Fountainhead, a residency with Honeycomb Arts In Buenos Aires and a mural with The Albright Know Museum in Buffalo. Alice currently holds a studio space at The Andrew Freedman Home in the Bronx. Her upcoming projects include a workshop/ panel at Brown University and a book release in Summer 2017.