Marly Youmans
Amara Sings of Alchemical Cycles



Green-glinting scales,
Blue sea that hoops the world.
The dragon who devours his tail,
Ouroboros.

A universe,
The start and stop of time,
A solar hieroglyph of gold,
Ouroboros.

The year's circle,
The wheel that spins and stills,
The lindworm curled around my heart,
Ouroboros.

Around we go,
In cyclic alchemy
Pursuing and becoming gold,
Ouroboros.






Warning of Amara the Alchemist

And would you delve through mysteries
That make pure fools of men
So often in our histories?

Like busy spiders, they would spin
The inward gold from guts.
But ours is not some prize to win—

Instead, our rugged, moon-lit ruts
Are following a light
To realms of fire and rosy buds.

On tangled ways, we learn the bite
Of the refining flame—
As saints do, we endure that smite.

The risk: the world will lose your name.
You'll rove a labyrinth,
Ignoring every noble aim

And beauty—say, a perianth,
A vase, the bending trees,
Or Ariadne on her plinth.








Chrysopoeia Song of Amara the Alchemist



The coalest ink
That alchemists contrive to chafe in glass
Will end with stars, the surface brightening
With dandelion seeds, a scrim
Of fire they likened to the sky
That lit another world
And led to Bethlehem.
Chrysopoeia.

Enlightening
With lightning flare
Of blossoming
And starry air.
Chrysopoeia.

The snowest moon…
The Red King, flowering from Rosa Alba,
The sun emerging from a fragrant womb,
Conjoined mother and child—and more,
A queen and king, White Queen, Red King
Made one in purity
Within the athanor.
Chrysopoeia.

The flower head,
The stone, and soul
That spells our lead
To living gold.
Chrysopoeia.



AUTHOR BIO
Marly Youmans is the author of thirteen books of poetry and fiction. Her most recent books of poems are: a book-length post-apocalyptic adventure in blank verse, Thaliad (Montreal: Phoenicia Publishing, 2012); The Foliate Head (UK: Stanza Press, 2012); and The Throne of Psyche (Mercer University Press, 2011.) Her most recent novels are Maze of Blood, Glimmerglass, and A Death at the White Camellia Orphanage (The Ferrol Sams Award, ForeWord Silver Award for Fiction), all from Mercer.
POETRY CONTRIBUTORS

Kim Bridgford

Deborah Bruce

Melissa Garcia Criscuolo

Barbara Crooker

Elise Hempel

Katherine Hoerth

Sujata Iyengar

Karen Kelsay

Siham Karami

Miriam Kotzin

Jean L. Kreiling

Luann Landon

Jenna Le (Featured Poet)

Lesléa Newman

Angela O'Donnell

Renée M. Schell

Susan Spear

Rebecca Starks

Cara Valle

Marilyn Westfall

Joyce Wilson

Marly Youmans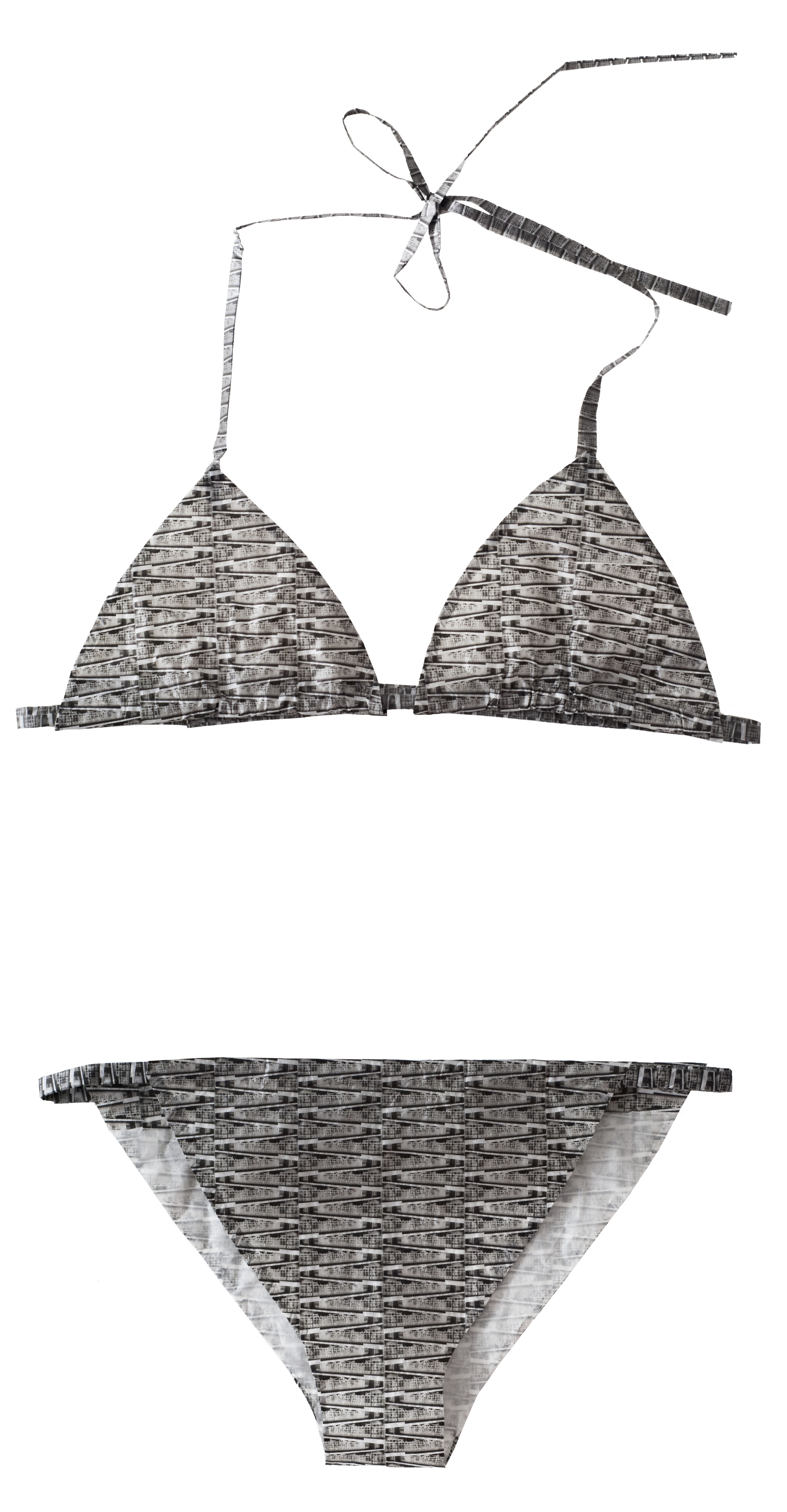 The Cheryl Yun Collection is a range of image-based sculptural objects or "products," from handbags to clothing, which simultaneously mirror and subvert fashion and consumer culture to reveal, question, and reevaluate one's relationship to the world.The Cheryl Yun Collection handbag series is handcrafted and features newspaper photographs of tragedy and catastrophe, religious and political conflict, as well as issues of beauty and control, while the Cheryl Yun Collection: lingerie and bathing suits is an image-based series of underwear, which questions the "victims" and "aggressors" of our current political, economic and religious conflicts.