Rebecca Starks






Flawed



My dad saw it first, he the one who's always
finding out the facts he doesn't want to know
and no one else does, either; a real dog,
he'd said, which clued me in we'd gotten you
in part to show my parents we were grown,
the impulse to impress them never outgrown—
no grandkids yet but here, I drew a picture,
never mind if the dog's legs are all wrong;
it yellows on the fridge no matter what.
Shy of my dad, you barked when he emerged,
late morning, from the room he'd slept in,
which saddened him; a dog the only thing
he'd get down on his knees for, go soft on
as if repenting rage he hadn't meant.








True Love



After its loss there was a place in me
my body guarded against any touch
that might revive the pain of memories
woven of neurons I quarantined and starved,
determined to love again, but differently,
until the gentlest brush of fingers, tingling,
caught me when my guard was down and flooded me
with tenderness I'd bottled up for years.
I haven't let myself get close to dogs
since you, though I took one named Sky on runs
and felt a surge of the old eagerness
when he'd glance back, grinning, to catch my eye
before doubling down on the chase after nothing.
I sped up but couldn't fly—still dogged by you.








As You Willed It



Kismet in the dunes, Kismet at the ocean,
running full-tilt free, like fistfuls of sand flung
straight out into the Pacific whitecaps
lowering your head to charge, dropping your jaw
jagged with fur to take it all in,
pelican-scooping, gagging on the brine
again and again until you've dissolved
the cognitive dissonance: water, salt.
Kismet massaging your nape on a seagull wing
not, as for us, to clear your head of shame
but incorporating death into your life.
Kismet pouncing playful at the dog parks—
never anything like you anywhere—
beautiful, smart, charismatic and wild.



AUTHOR BIO
Rebecca Starks' poems have most recently appeared in Slice Magazine, The Carolina Quarterly, The Raintown Review, and Crab Orchard Review. She has a PhD in English from Stanford University and teaches literature and writing classes part-time for the Osher Institute of Lifelong Learning program at the University of Vermont. She edits Mud Season Review, a literary journal run by members of the Burlington Writers Workshop. For links to more work visit: www.rebeccastarks.com.
POETRY CONTRIBUTORS

Kim Bridgford

Deborah Bruce

Melissa Garcia Criscuolo

Barbara Crooker

Elise Hempel

Katherine Hoerth

Sujata Iyengar

Karen Kelsay

Siham Karami

Miriam Kotzin

Jean L. Kreiling

Luann Landon

Jenna Le (Featured Poet)

Lesléa Newman

Angela O'Donnell

Renée M. Schell

Susan Spear

Rebecca Starks

Cara Valle

Marilyn Westfall

Joyce Wilson

Marly Youmans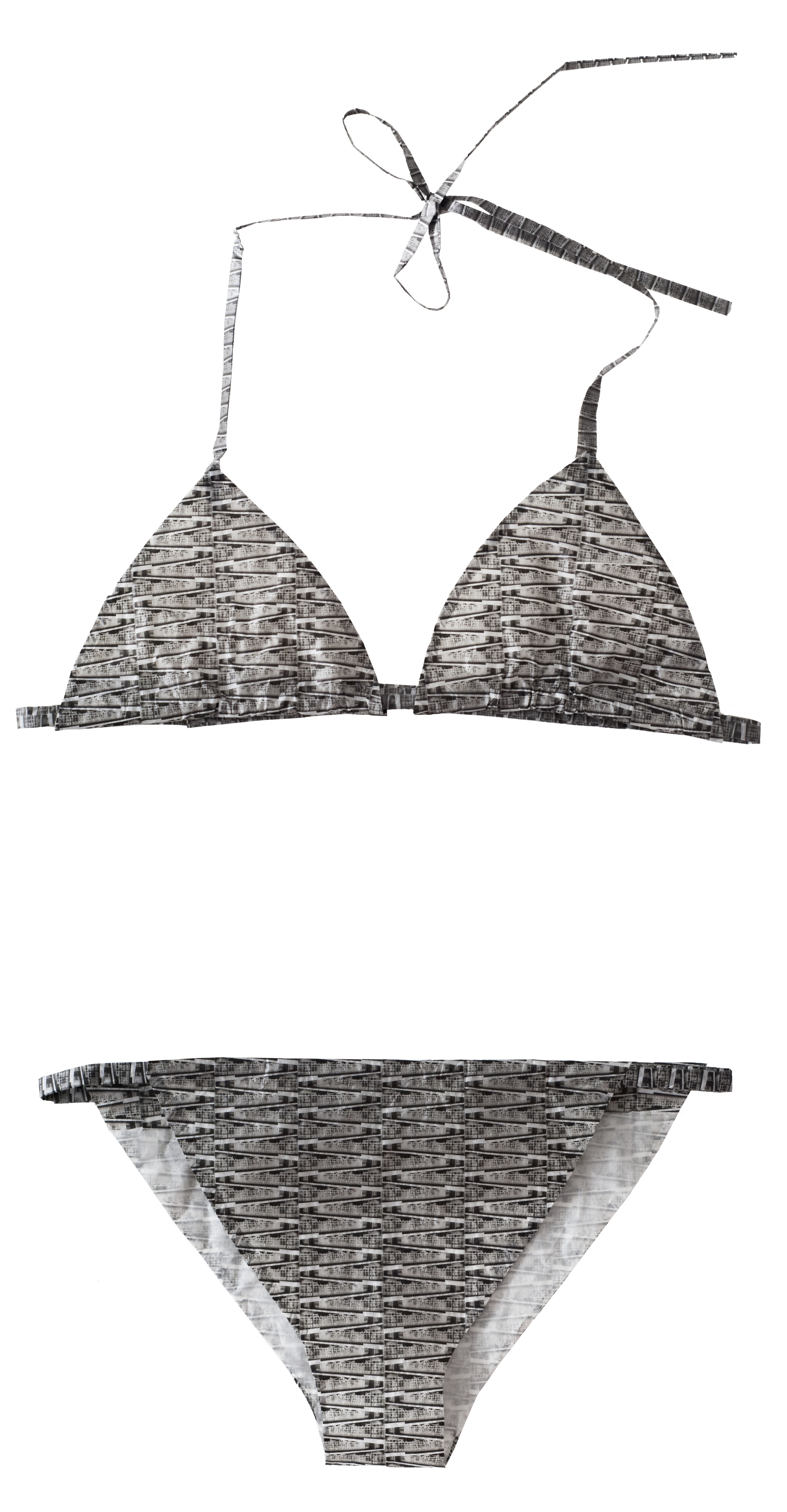 The Cheryl Yun Collection is a range of image-based sculptural objects or "products," from handbags to clothing, which simultaneously mirror and subvert fashion and consumer culture to reveal, question, and reevaluate one's relationship to the world.The Cheryl Yun Collection handbag series is handcrafted and features newspaper photographs of tragedy and catastrophe, religious and political conflict, as well as issues of beauty and control, while the Cheryl Yun Collection: lingerie and bathing suits is an image-based series of underwear, which questions the "victims" and "aggressors" of our current political, economic and religious conflicts.