Debra Bruce
Swim for the Cure
Women's Locker Room

Pink is a question that's taped to a mirror.
Hush is a blow dryer's howl in her hair.

Why is the winnowing way down a list.
Gulp is relief after breathing in sips.

Water is worrying what won't dissolve.
Skin is a safe place when wrapped in a towel.

Soap is what silkens the urge to be found.
Steam is the aftermath talking her down.

Hope is a hyperlink, taking her where?
Pink is a question that's taped to a mirror.








Sonnet 55: Bout Rime Upon An Engagement



Since she thinks marriage is a monument,
I'll step aside and slip on this old rhyme
to hide how much I know of love's contents,
the way things shift position over time.
I wouldn't be the one to overturn
a faith in love like solid masonry,
like granite countertops that never burn,
a love that won't retreat to memory.
I hope for her and him no enmity
awaits them as two strangers in a room
where all's annulled except posterity,
her forehead stone as if she's facing doom,
with one day left to wake with him, then rise
and tell their child and see it in his eyes.




(Amber)



A girl holds her baby on a hint of hip.
She'd never known that word before—injunction—
until the lady outside the clinic stepped
as carefully as counting and did not come
too close or shout but spoke to the core
of a girl going in, whose name she didn't know,
(Amber)—volunteers in pink at the door.
Then Amber—just a few more steps to go—

walked away. Now she yanks a pillow
under her boyfriend's head—didn't he promise
he'd babysit although it's not even his,
until he gets a job? And then the girl,
just like the lady said, will find a way.
She hasn't seen the lady since that day.




AUTHOR BIO
Debra Bruce's most recent book of poetry is Survivors' Picnic, and her poems are in the current or forthcoming issues of The Cincinnati Review, The Evansville Review, Salamander, and Women's Studies Quarterly. Website: debrabrucepoet.com
POETRY CONTRIBUTORS

Kim Bridgford

Deborah Bruce

Melissa Garcia Criscuolo

Barbara Crooker

Elise Hempel

Katherine Hoerth

Sujata Iyengar

Karen Kelsay

Siham Karami

Miriam Kotzin

Jean L. Kreiling

Luann Landon

Jenna Le (Featured Poet)

Lesléa Newman

Angela O'Donnell

Renée M. Schell

Susan Spear

Rebecca Starks

Cara Valle

Marilyn Westfall

Joyce Wilson

Marly Youmans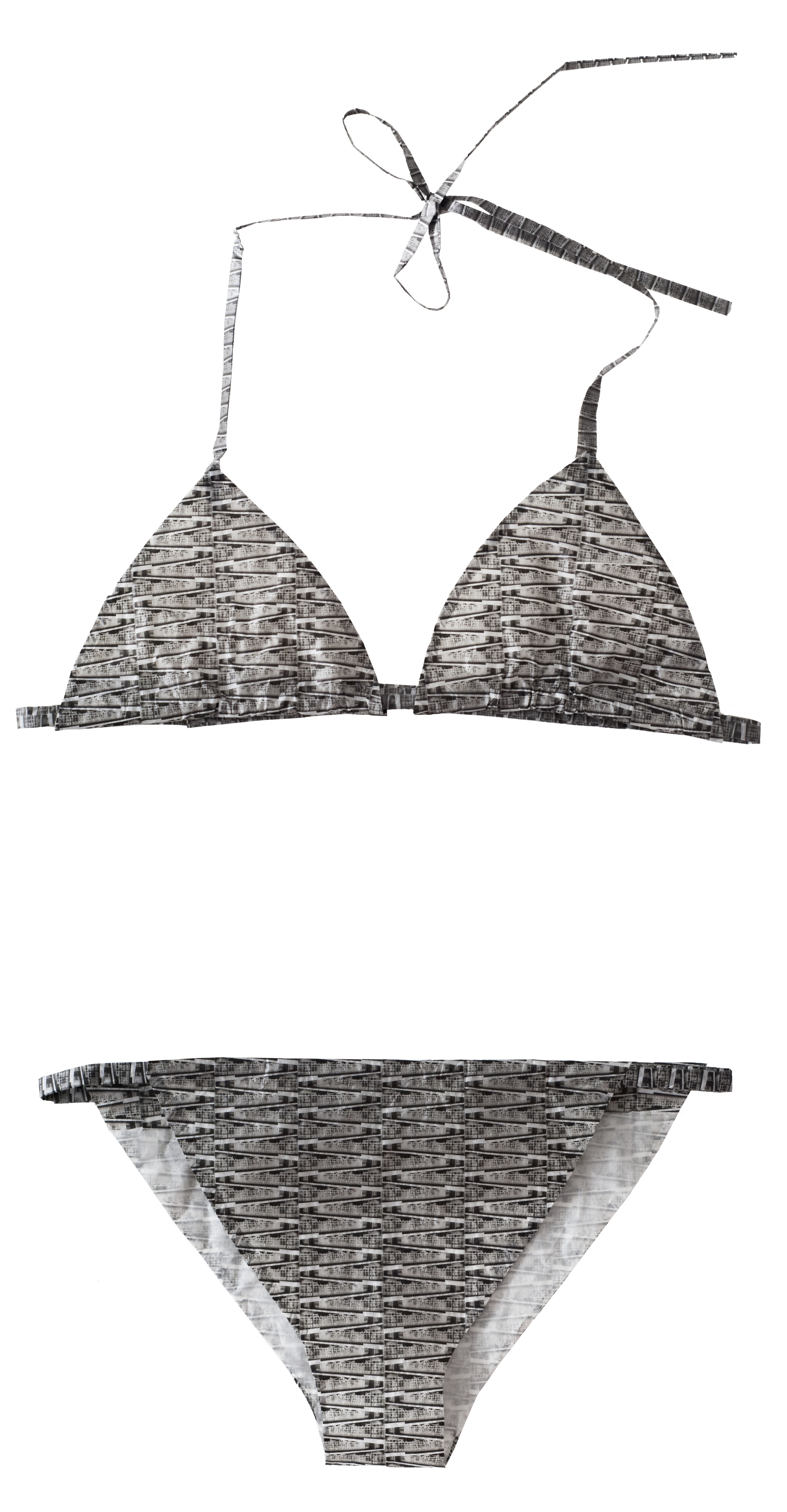 The Cheryl Yun Collection is a range of image-based sculptural objects or "products," from handbags to clothing, which simultaneously mirror and subvert fashion and consumer culture to reveal, question, and reevaluate one's relationship to the world.The Cheryl Yun Collection handbag series is handcrafted and features newspaper photographs of tragedy and catastrophe, religious and political conflict, as well as issues of beauty and control, while the Cheryl Yun Collection: lingerie and bathing suits is an image-based series of underwear, which questions the "victims" and "aggressors" of our current political, economic and religious conflicts.