Sujata Iyengar






Salp



Shapeless in your hand as though you'd hawked
a white translucent sticky mucus into your palm
or forgotten to flush after your fertile time
or blown your nose into your fist
Water brings the opposite of dissolution.
Suddenly the inchoate blob coheres,
Makes matter form. A lilliputian
Liquid limpid jellyfish appears:
Sea-sweeping salp, marine Cinderella,
Tiny membrane rawly unfurled,
Tiny diaphanous filmy rag,
Tiny tentacled gentle umbrella,
Tiny fluttering watery flag,
Parachute to an invisible world.




Walking into a Web


you caught me in silk
sightless: I saw,
silvering the ribs of death,
spinning air into dew,
horned
Anansi:
horned,
spinning air, into dew
silvering the ribs of death
sightless, I saw
you caught: me in silk



AUTHOR BIO
Sujata Iyengar teaches Shakespeare, book history, and medical humanities at the University of Georgia. Her scholarly articles include an essay on Renaissance women poets' use of formal innovation to engage with intersections of race and gender ("Race in Early Modern Women's Writing," in The History of British Women's Writing, Volume 2) and her most recent books include the co-authored scholarly guide "Not Like an Old Play": Love's Labour's Lost de Shakespeare (Paris: Fahrenheit, 2014) and the edited collection Disability, Health, and Happiness in the Shakespearean Body (Routledge, 2015). Last year she won a fellowship to learn Book Arts and Papermaking at the Lamar Dodd School of Art for a current scholarly book project about Shakespeare, artists' books, and book history. Instead she found herself self-publishing, typesetting, and illustrating with lino-cuts a series of her linked haiku in a French-fold booklet, Insects in Sex (Butter-thief Books, 2014), and writing lyric poems obsessively. Her free and formal lyrics are now published or forthcoming in The Road Not Taken, Measure, Upstart Crow, Punctum Press's Lunch, and Unsplendid.
POETRY CONTRIBUTORS

Kim Bridgford

Deborah Bruce

Melissa Garcia Criscuolo

Barbara Crooker

Elise Hempel

Katherine Hoerth

Sujata Iyengar

Karen Kelsay

Siham Karami

Miriam Kotzin

Jean L. Kreiling

Luann Landon

Jenna Le (Featured Poet)

Lesléa Newman

Angela O'Donnell

Renée M. Schell

Susan Spear

Rebecca Starks

Cara Valle

Marilyn Westfall

Joyce Wilson

Marly Youmans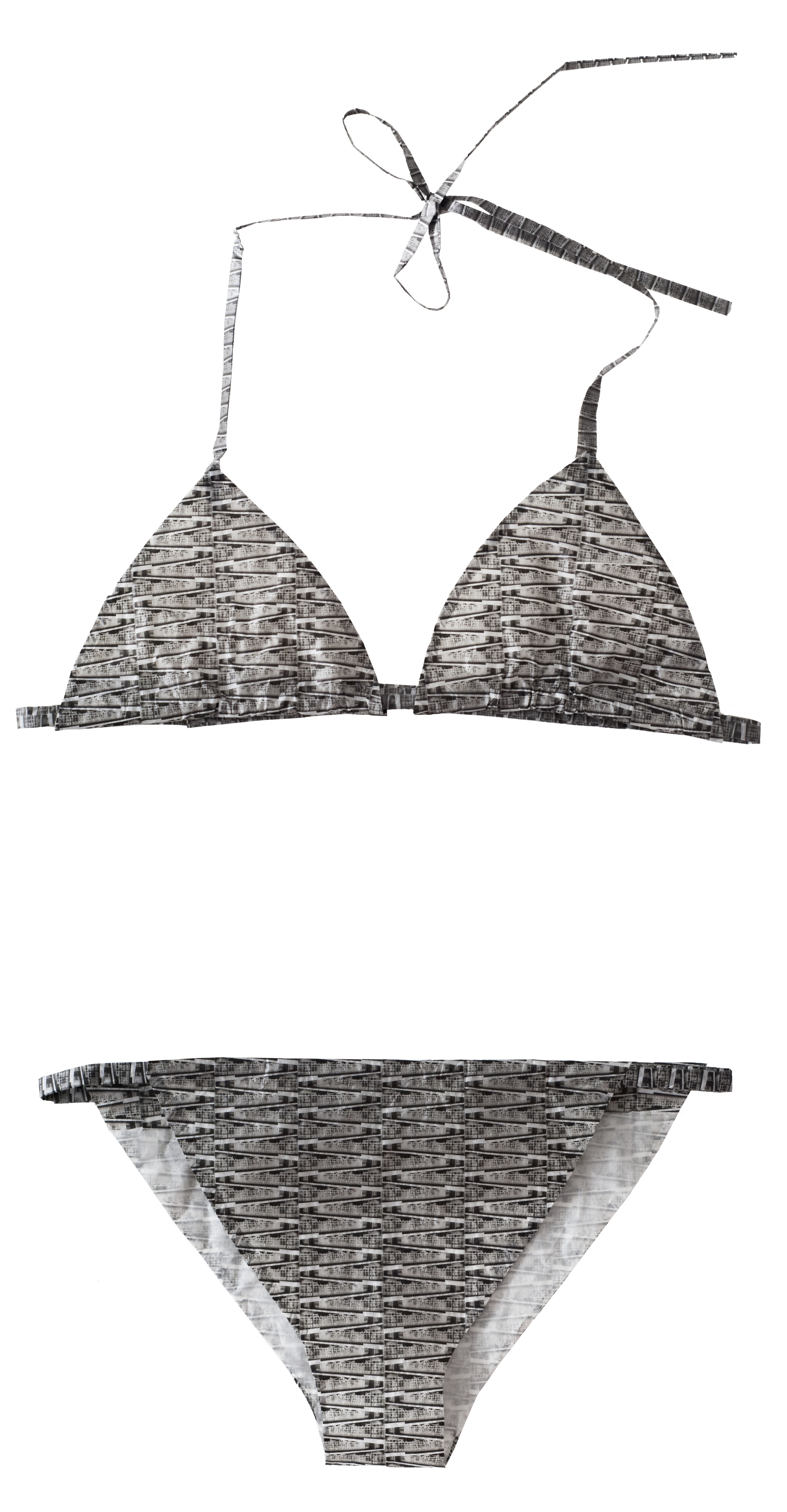 The Cheryl Yun Collection is a range of image-based sculptural objects or "products," from handbags to clothing, which simultaneously mirror and subvert fashion and consumer culture to reveal, question, and reevaluate one's relationship to the world.The Cheryl Yun Collection handbag series is handcrafted and features newspaper photographs of tragedy and catastrophe, religious and political conflict, as well as issues of beauty and control, while the Cheryl Yun Collection: lingerie and bathing suits is an image-based series of underwear, which questions the "victims" and "aggressors" of our current political, economic and religious conflicts.