Lesléa Newman






Thirteen Ways of Looking at a Poet



I
Among seven silent rooms
under a moonless midnight sky
the only sound heard
is the poet's pen
scritching across the page

II
The poet was of three minds
like a sonnet, a sestina
and a terza rima

III
The poet tried to compose herself
It was a sorry part of the pantomime

IV
A poet and a poem are one
A poet and a poem and a reader
are one

V
The poet does not know
which to prefer:
starting a poem
or ending a poem:
the act of writing
or the act of having written

VI
Coffee grows cold in the cup
lunch lies uneaten on the plate
The poet paces endlessly
Her mood is indecipherable

VII
Oh young people of the world
with your cell phones, lap tops, and video games
can't you see the poems waiting to be read
scattered like fallen leaves all around you?

VIII
The poet knows how to dance the fandango
and bake brownies that can break your heart
but she knows, too
that poetry is involved in everything she knows

IX
When the poem flew out of the poet's mind
it marked the edge of one of many circles

X
At the sight of all those poetry collections
on the bookshelves of the library
the poet cried out in ecstasy and despair

XI
The poet went to a café
and fear overtook her
in that she mistook all the
latté-sipping patrons for poets

XII
The poet's pen is moving
The poet must be writing

XIII
It was the middle of the night all day long
The poet was writing and she was going to write
The poem sat in her mind waiting






My Mother Cups Her Hand

My mother cups her hand around my cheek
And draws me close until we're head to head
Neither one of us can bear to speak

We know that she'll be dead within a week
And both of us believe that dead is dead
My mother cups her hand around my cheek

I swallow back a monumental shriek
And curse the goddamn tumors that have spread
Neither one of us can bear to speak

She stares at me, her brown eyes growing bleak
What's left to say forever left unsaid
My mother cups her hand around my cheek

We know that death will creep in like a sneak
And snatch my mother right up from her bed
Neither one of us can bear to speak

In the face of death we've both grown meek
The heavy silence blankets us with dread
My mother cups her hand around my cheek
Neither one of us can bear to speak








Why I Always Wear Makeup



Because on the day I leave earth
and this face I call mine,
I want to remember them both
as divine






How to Write a Villanelle

How to write a villanelle:
I hear it's very hard to do.
A poem is like a deep dark well.

I need to have a tale to tell,
One that's lovely, sad, and true.
How to write a villanelle?

I'll like my verse to cast a spell,
To speak of matters bold and new.
A poem is like a deep dark well.

My words should ring out like a bell
Where are they? I wish I knew
How to write a villanelle.

Nothing promising will gel,
It seems that words and I are through.
A poem is like a deep dark well.

Surely this is poet's hell:
Pen poised but without a clue
How to write a villanelle,
A poem is like a deep dark well




AUTHOR BIO
Lesléa Newman is the author of 65 books for readers of all ages including the poetry collections, Still Life with Buddy, Nobody's Mother, Signs of Love, and October Mourning: A Song for Matthew Shepard (novel-in-verse) which received a Stonewall Honor from the American Library Association. Ms. Newman's literary awards include poetry fellowships from the National Endowment for the Arts and the Massachusetts Artists Foundation; the Burning Bush Poetry Prize; and second place runner-up in the Solstice Literary Journal poetry competition. Her poetry has been published in Spoon River Poetry Review, Cimarron Review, Evergreen Chronicles, Lilith Magazine, Kalliope, The Sun, Bark Magazine, Sow's Ear Poetry Review, Seventeen Magazine and others. From 2008-2010 she served as the poet laureate of Northampton, Massachusetts. Currently she is a faculty member of Spalding University's low-residency MFA in Writing program. Her newest poetry collection, I Carry My Mother was published in January 2015 by Headmistress Press.Her website is lesleanewman.com.
POETRY CONTRIBUTORS

Kim Bridgford

Deborah Bruce

Melissa Garcia Criscuolo

Barbara Crooker

Elise Hempel

Katherine Hoerth

Sujata Iyengar

Karen Kelsay

Siham Karami

Miriam Kotzin

Jean L. Kreiling

Luann Landon

Jenna Le (Featured Poet)

Lesléa Newman

Angela O'Donnell

Renée M. Schell

Susan Spear

Rebecca Starks

Cara Valle

Marilyn Westfall

Joyce Wilson

Marly Youmans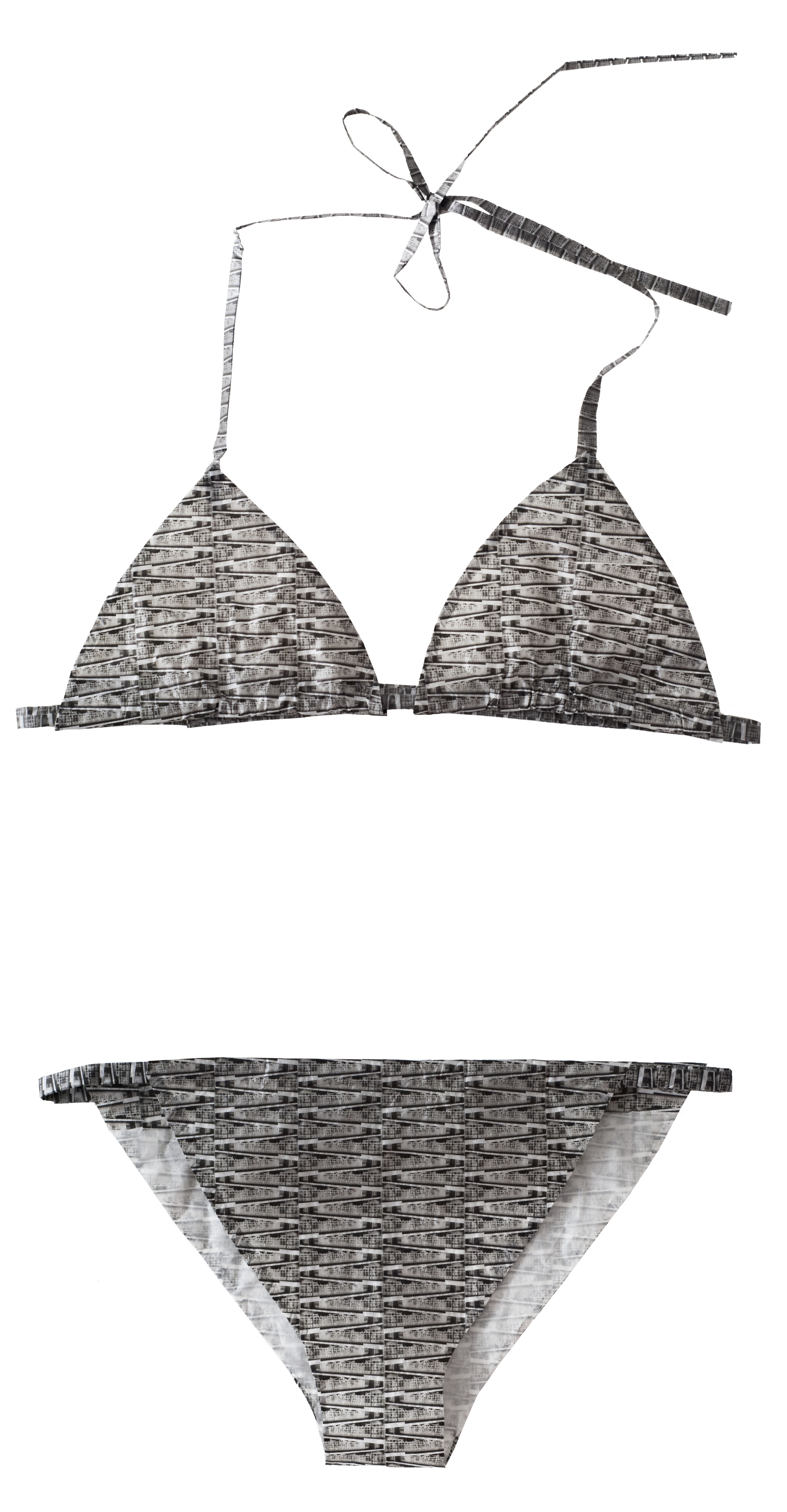 The Cheryl Yun Collection is a range of image-based sculptural objects or "products," from handbags to clothing, which simultaneously mirror and subvert fashion and consumer culture to reveal, question, and reevaluate one's relationship to the world.The Cheryl Yun Collection handbag series is handcrafted and features newspaper photographs of tragedy and catastrophe, religious and political conflict, as well as issues of beauty and control, while the Cheryl Yun Collection: lingerie and bathing suits is an image-based series of underwear, which questions the "victims" and "aggressors" of our current political, economic and religious conflicts.