Marilyn Westfall






John Keats in Hades



To nurse his brother Tom became John's sole,
soul-wrenching duty. He revived his role

as surgeon, trade he'd quit to spare himself
from melancholy musings on the flesh—

its frailties. Tom, at age nineteen, too weak
to throw off sweat-soaked bedding, breathed

in whistles, shrill but faint, and whispered of
old joys they'd shared, now wounding, sharp

as lancets. Daily, Tom was bled, fed drop
by drop an opium tincture to stop

his convulsive coughing, till hope was gone.
Poor Tom! Wasting down to bone with John

as witness—Orpheus muted. No songs
surfaced from grief's depth. Tom was lost.






Layering


As a historian, what we see in New York [City] …
is … close to Medieval Europe … the shapes of
these people….


New York Times fashion photographer Bill
Cunningham, regarding "street people."


The crosswalk signal flashes red. She halts
but sways in work boots stuffed with plastic bags
while clenching both a flimsy luggage cart
and the umbrella she'd salvaged from trash,
a dome with broken ribs. Beneath its droop,
she squints, face pinched.
He snaps her photograph,
just one of hundreds he intends to shoot
today, of hemlines, waistlines, collars, cuffs:
fresh trends for fall in New York street couture,
indiscriminate of cost—haute
or makeshift.
She is husked by skirts, a dress,
men's shirts, a cloak of muslin roughly cut,
and one thin woolen blanket.
She's distressed
and hungry. Light turns green so you must go
on knees that ache, inflamed by arthritis,
their motion hampered, almost bone on bone.
She's weighted down by all the clothes she owns.








By Instinct



The blizzard breaks.
Clouds thin.
The sun,
silver disk, casts a cold luster
on geese resurrected from snow—
flapping wings, shrieking in chorus—
only to lumber on frozen
shoreline while surging, lured to plunge
their ashen bulk into that warmth—
still bitter—of steaming azure.






Blizzard

Snow quickens, falling on streets
like sheets of onionskin, clean
but for the oak leaves, wind-whipped
and scattered until fences
gather them like words within
the margins of my poem

or the leather binding of
my mother's Roman missal,
sable liturgies faded,
and pages now translucent
as wafer on her mouth's roof,
like crusted sleet. The prophets

Ezekiel and John ate
sacred scrolls, sweet or bitter,
borne by angels. I toss bread
to swarming sparrows, though snow
buries proof I care for them,
no creature spared from hunger.



AUTHOR BIO
Marilyn Westfall has published poetry, fiction, essays, and interviews over many years, including her April 2015 interviews with Texas poets laureate in Lone Star Literary Life. Most recently, her poetry has appeared in Pilgrimage Magazine, Concho River Review, Gravel, Right Hand Pointing, Southwestern American Literature, Illya's Honey, Red River Review, Muddy River Poetry Review, and Contemporary Haibun Online. New poems are forthcoming in The Southern Poetry Anthology,VIII: Texas and Poetry of the American Southwest, II. She holds a Ph.D. in Literature and Creative Writing from Texas Tech University.
POETRY CONTRIBUTORS

Kim Bridgford

Deborah Bruce

Melissa Garcia Criscuolo

Barbara Crooker

Elise Hempel

Katherine Hoerth

Sujata Iyengar

Karen Kelsay

Siham Karami

Miriam Kotzin

Jean L. Kreiling

Luann Landon

Jenna Le (Featured Poet)

Lesléa Newman

Angela O'Donnell

Renée M. Schell

Susan Spear

Rebecca Starks

Cara Valle

Marilyn Westfall

Joyce Wilson

Marly Youmans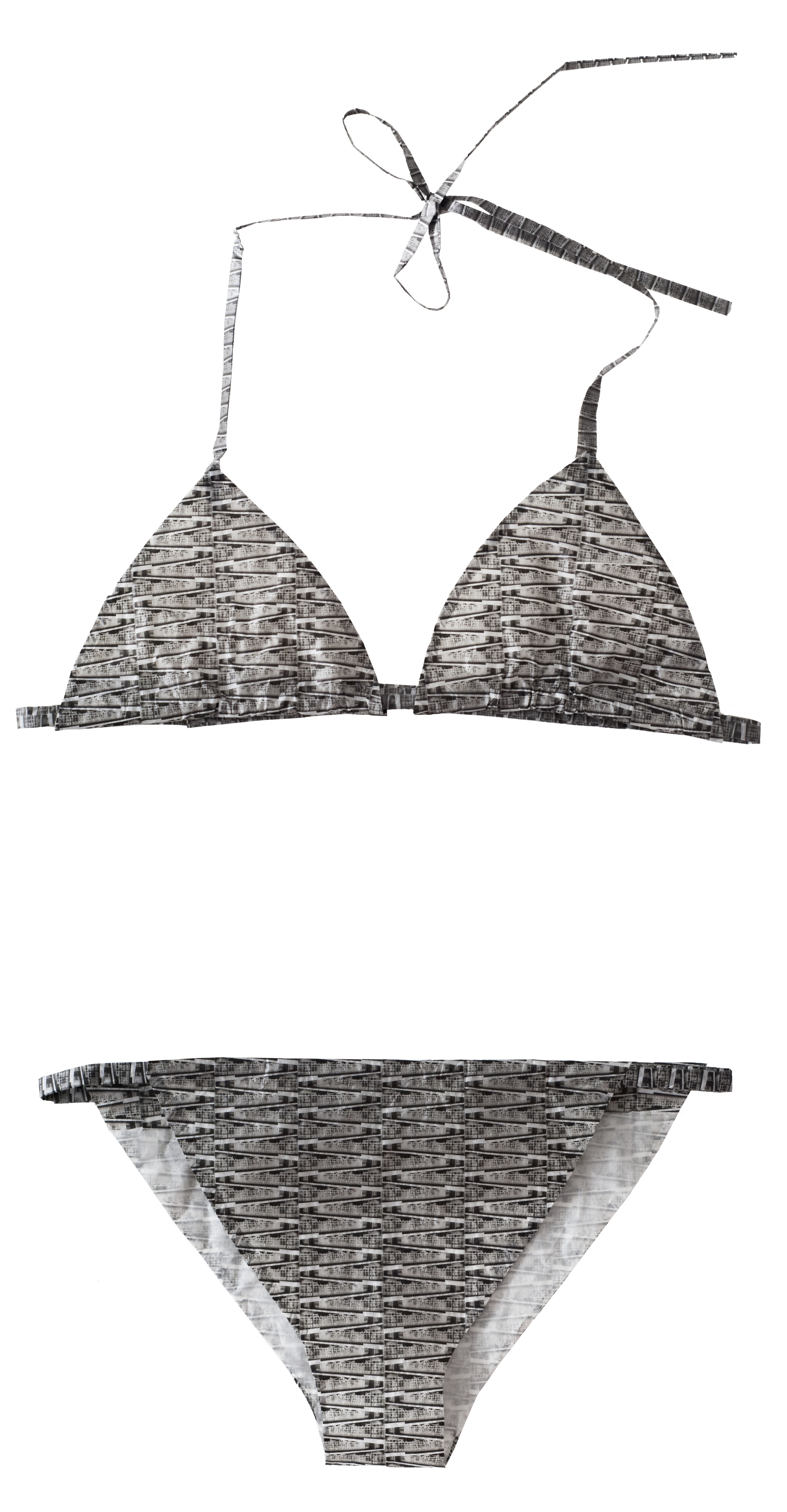 The Cheryl Yun Collection is a range of image-based sculptural objects or "products," from handbags to clothing, which simultaneously mirror and subvert fashion and consumer culture to reveal, question, and reevaluate one's relationship to the world.The Cheryl Yun Collection handbag series is handcrafted and features newspaper photographs of tragedy and catastrophe, religious and political conflict, as well as issues of beauty and control, while the Cheryl Yun Collection: lingerie and bathing suits is an image-based series of underwear, which questions the "victims" and "aggressors" of our current political, economic and religious conflicts.