Melissa Garcia Criscuolo






What Red Wine Reminds Me Of



Adulthood. Snobbery and sophistication.
Transmuted symphonies inside of glass
that bloomed upon his mouth, his fragrant lips.
I Love Lucy. Roman and Greek libations.
His undershirts with stains from Friday nights'
Chianti and pizza dinners. Bitter grapes
that we plucked from some Napa vines and tasted.
Maturity. Dark chocolate. Sharing flights
of cabernets, merlots and zinfandels.
The Stanford professor turned Calistoga vintner.
Our picnics of meat and cheese. The coldest winter
we married and danced ourselves drunk. Tangles
of grapevine, of legs. Bouquets of cherry, black pepper,
currant. Water colored sunsets together.




Prayer
after George Herbert

Prayer: mercy rising through the mist;

Enlightenment through quiet contemplation;
Help, a father's dream, a mother's wish;
The calmness sought in silent observation;
The sinner's medium, a final chance,

The unabashed dialogue of hope;
Children's laughter; liturgical dance;
Heartbeats; the ability to cope;
Revelation, rapture, recognition;

Sun showers; twilight; a beggar's plea;
God's commandments coming to fruition;
Grace floating from clouds; apology;

Thanksgiving, repentance; singing twice;
meditation; giving; sacrifice.





Fray



We don't fit together
like married people do;
your brightness dulls my senses and I don't
want to

understand the terms
of your rhetoric;
my lexicon is too contracted for
your polemic.

I'm tired of always listening.
You don't make dinner plans
or graze my neck with your hot breath. Please try
to understand

we're made of different cords
not meant to intertwine;
the interstices in your intent were more
than just a line.




AUTHOR BIO
Melissa Garcia Criscuolo is a native South Floridian. She earned her M.F.A. in creative writing from the University of Florida. Her poems, stories, and translations have appeared in Alimentum: The Literature of Food, PALABRA: A Magazine of Chicano and Latino Literary Art, Nibble, Subtropics, iARTistas, The Acentos Review, and Anak Sastra. Finishing Line Press published her first chapbook, Things in My Backyard. She is married to her high school sweetheart and teaches writing at Florida Atlantic University.
POETRY CONTRIBUTORS

Kim Bridgford

Deborah Bruce

Melissa Garcia Criscuolo

Barbara Crooker

Elise Hempel

Katherine Hoerth

Sujata Iyengar

Karen Kelsay

Siham Karami

Miriam Kotzin

Jean L. Kreiling

Luann Landon

Jenna Le (Featured Poet)

Lesléa Newman

Angela O'Donnell

Renée M. Schell

Susan Spear

Rebecca Starks

Cara Valle

Marilyn Westfall

Joyce Wilson

Marly Youmans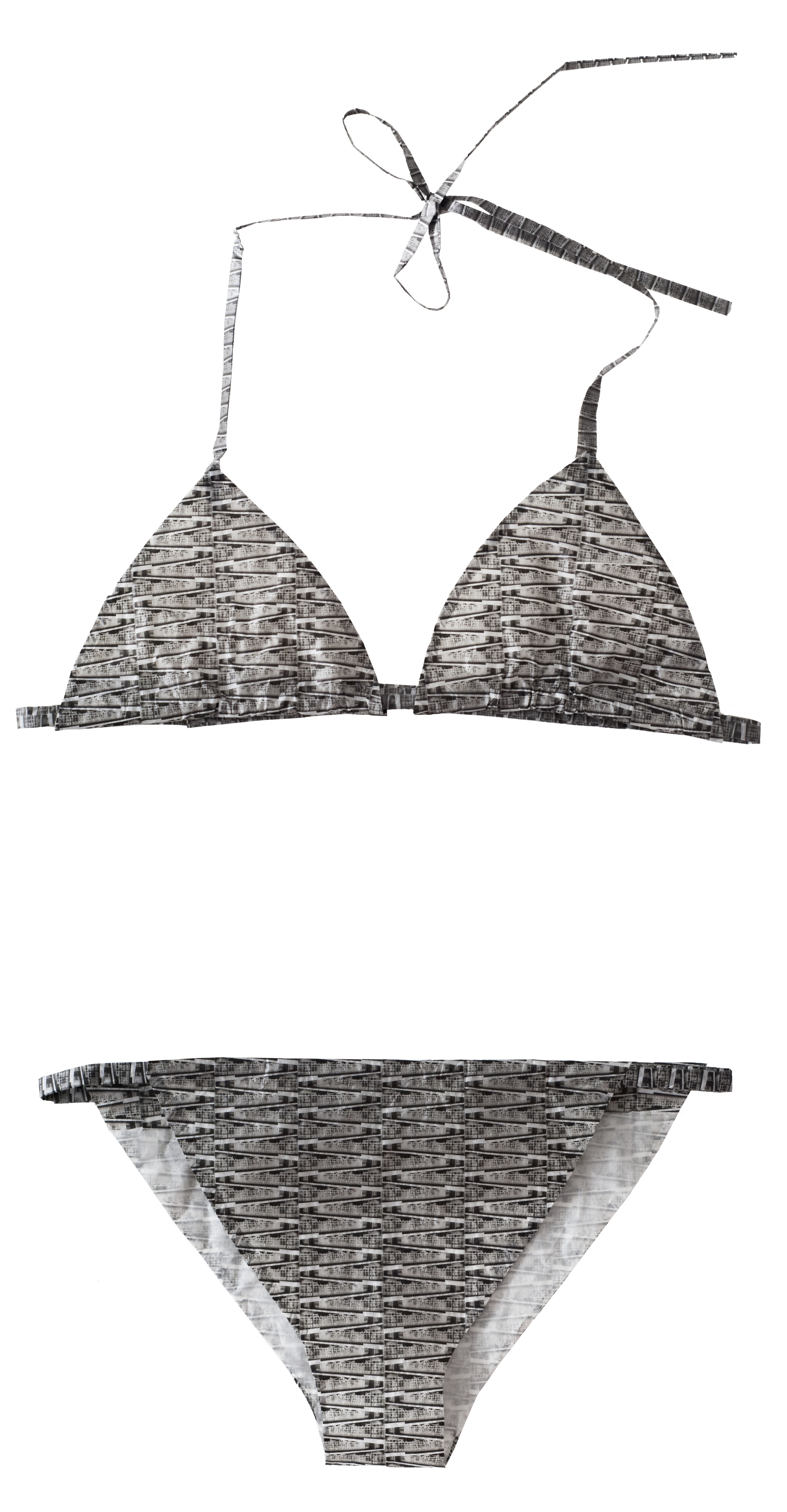 The Cheryl Yun Collection is a range of image-based sculptural objects or "products," from handbags to clothing, which simultaneously mirror and subvert fashion and consumer culture to reveal, question, and reevaluate one's relationship to the world.The Cheryl Yun Collection handbag series is handcrafted and features newspaper photographs of tragedy and catastrophe, religious and political conflict, as well as issues of beauty and control, while the Cheryl Yun Collection: lingerie and bathing suits is an image-based series of underwear, which questions the "victims" and "aggressors" of our current political, economic and religious conflicts.