Elise Hempel






Elegy in October



Three days a week, I'd see your house; I'd hear
your voice chatting the usual pleasantries
or drifting back to your childhood as I steered
our route to dialysis. I'd recognize
your handwriting's flattened curve when you signed
in at the window, and there was no mistaking
your name they'd call across the gray, resigned
row of those waiting with walkers and canes.
But it was always someone thinner, more
frail who grasped the bar of my shoulder, rose
to meet the nurse's smile and held-out elbow,
a stranger draped in your sweater, and still now
that impostor inching away across the white floor
on the will of your moccasin shoes.








Learning Time



Neenah at four, telling me something, confusing
past and future, saying yet once more
the day before tomorrow, or the day after
yesterday, then shaking her head, erasing,
and starting over with a sigh—I feel
like her each time I speak of you and still
forget what I've practiced, tried to memorize
for more than a decade now—my little pause
in mid-sentence, my quick apology as
I start again, replacing is with was,
or when, just sitting here, another question
I need to ask you, and my hand on its own—
unteachable child who keeps refusing to learn
her tenses—starts again for the phone.








Stranger at a Cajun Funeral



Too many names for me to comprehend,
my partner's family sprawling, unlike mine.
And when the Rosary comes my lips pretend
to speak the endless prayers. My hands are lost,
stay stiff and still while others glide the sign
of the cross with ease along their chests.
But this I understand: the food, the wine
that breaks out after all the hugs and tears.
Yes, this I know: each funeral, it seems,
is laughter, grief combined, a dual affair.
When Uncle Elbert, first to taste, deems
the bread-pudding good with nothing more
than closing his eyes, one slow nod of his head,
it's like a prayer, and all that needs to be said.








Bookmark



Here is where I keep you: tucked
on this brittle, yellowed card
in the pages of your old Swedish cookbook,
between the instructions for Smorgasbord

and Anna's Apple Pudding, in the stilted
pitch of a girl's hand, apostrophe
stuck in a plural, one word misspelled
and one scratched out, on a warm spring Sunday

with a breeze coming through the living-room curtains,
in your dress and pigtails, your father there
reading the paper, still six or seven
years from his death, from the phone's ring, your mother

still starting for three the Lamb with Dill
and the Stewed White Cabbage, in this hour where she
hasn't called you yet, you grip the pencil,
still biting your lip as you copy this recipe

for Potato Pancakes before it's time
to wash for dinner, still pressing down,
fixing this L's loop between her hum,
the endless whisper of his Tribune.








Adagio



One hand stays cupped
at the table's edge,
a dust-pan to catch
what the other sweeps

away at day's end—
the scissors' thin ravelings,
a scatter of crumbs,
this concert of hands

as my mother leaned
in her evening circle
at the finished table,
this learned or ingrained

brooming and capture
my hands now perform,
the fret and strum
of day's erasure.








Girl in the Clock



I see her again, right there—
glued to her tiny swing,
still gripping the ropes of wire,
calm and wisely smiling

in her same blue ruffled dress,
her frozen curls and bow,
beneath the clock's hands, her endless
swaying in the glow

of a garden that never withers,
an eternal cottage and gate, a summer
day never fading to dusk, the tick
her little constant song once

beckoning me each night across
the bureau's edge, the clock's arched
threshold before I'd close my eyes,
calling now through the sleepless dark

to leave my worries forever, simply
reach into the air and grasp
a corner of the swing, the ribbons
of her slippers sweeping past.




AUTHOR BIO
Elise Hempel grew up in suburban Chicago and now lives in central Illinois. Her poems have appeared in many places over the years, including Poetry, Able Muse, Measure, Valparaiso Poetry Review, The Midwest Quarterly, The Evansville Review, and Ted Kooser's American Life in Poetry. Her chapbook Only Child was published by Finishing Line Press in 2014, and her first full-length book, Second Rain, will be published by Able Muse Press in 2016. She is the winner of the 2015 Able Muse Write Prize in Poetry.
POETRY CONTRIBUTORS

Kim Bridgford

Deborah Bruce

Melissa Garcia Criscuolo

Barbara Crooker

Elise Hempel

Katherine Hoerth

Sujata Iyengar

Karen Kelsay

Siham Karami

Miriam Kotzin

Jean L. Kreiling

Luann Landon

Jenna Le (Featured Poet)

Lesléa Newman

Angela O'Donnell

Renée M. Schell

Susan Spear

Rebecca Starks

Cara Valle

Marilyn Westfall

Joyce Wilson

Marly Youmans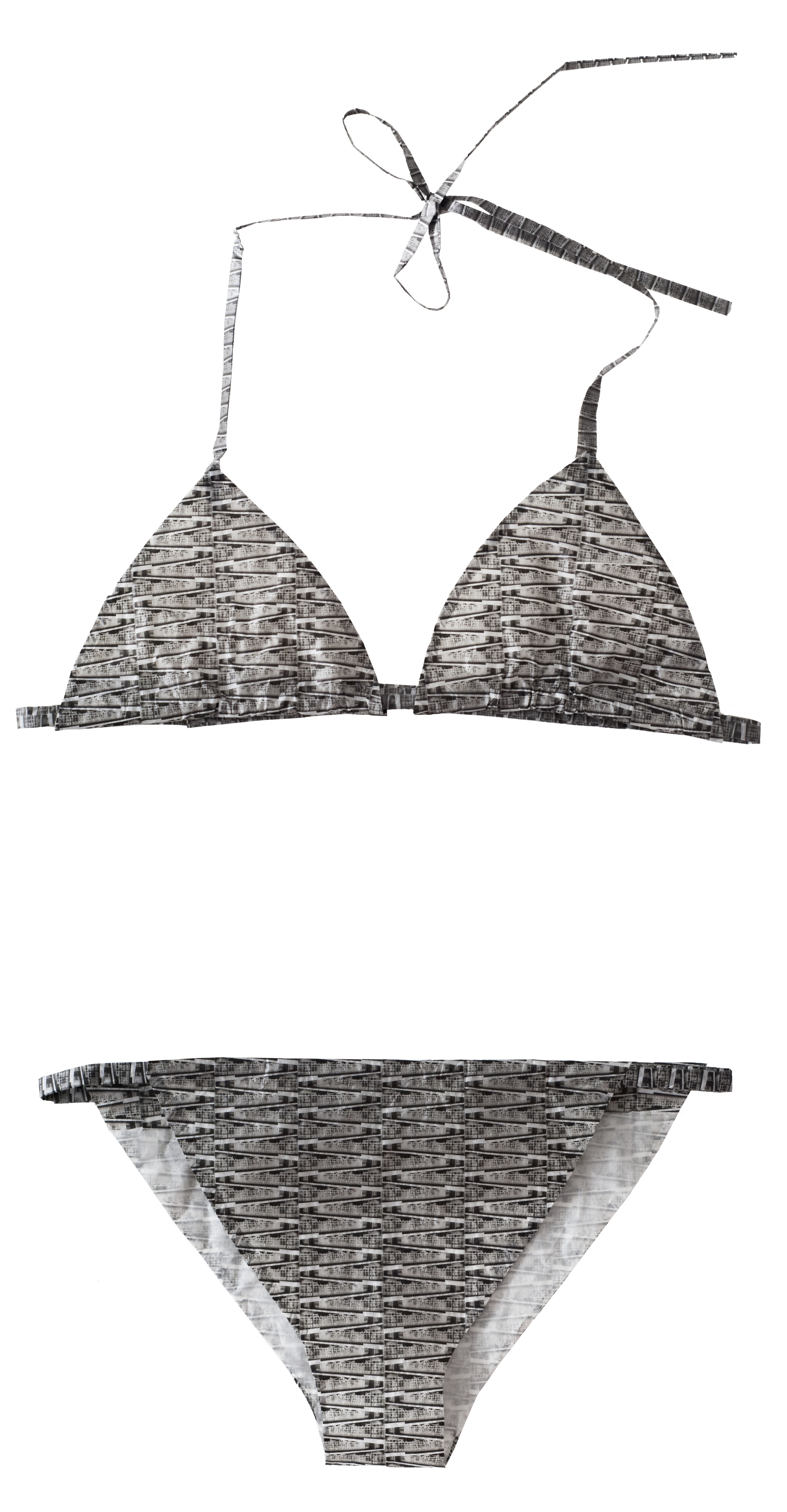 The Cheryl Yun Collection is a range of image-based sculptural objects or "products," from handbags to clothing, which simultaneously mirror and subvert fashion and consumer culture to reveal, question, and reevaluate one's relationship to the world.The Cheryl Yun Collection handbag series is handcrafted and features newspaper photographs of tragedy and catastrophe, religious and political conflict, as well as issues of beauty and control, while the Cheryl Yun Collection: lingerie and bathing suits is an image-based series of underwear, which questions the "victims" and "aggressors" of our current political, economic and religious conflicts.