Charlotte Mandel






To Save Lulu



Watching Louise Brooks as Lulu in Pandora's Box, 1929

All I need is a sharp-spined umbrella
to shelter her helmet of short black hair,
her tottering grace on little girl pumps
out from the crowded pub reeking of spilled
porter, damp wool, weeks-old sweat, the hoarse rasp
of cockney: "Take Me To the Garden, Maude"
slurred bass "Shut it you gobs" slammed fists Swung door
into night's grainy fog gaslights glow of decay

I shiver in my thin hoodie and Nikes
hands bare useless
Man-shape of sooty mold
follows the wavering dance of the girl's form
graceful even as she trips on wet cobbles

Two shadows blend into darkness—her door
opens clangs shut this is how she's earning
her living she will be bloodied by Jack
killer stabbings and
if only I'd got
to him in the street
if only I could
pierce the screen with a sharp-spined umbrella


Watching The Fall of the House of Usher

In tattered bridal shroud, Poe's raven-tressed
vision pounds on the massive door
of the family crypt.

Alchemies of alcohol, tomb, incest,
convert with howl, chuckle and roar
to deathless manuscript.

Necrophilic mind, we say, to translate
Beauty—see: young Lenore—to ghoul—
see: Annabelle Lee, lost, lorn,

and zoomed on screen, lush-lipped. Pupils dilate
in hot dark. We gaze, Sony-ruled,
sniffing blood, popping corn.





AUTHOR BIO
Charlotte Mandel's tenth book of poetry, To Be the Daylight, is forthcoming this year from White Violet Press, imprint of Kelsay Books. Previous titles include Through a Garden Gate with color photographs by Vincent Covello, published by David Robert Books, and two poem-novellas of feminist biblical revision—The Life of Mary and The Marriages of Jacob. Her awards include the New Jersey Poets Prize and two fellowships in poetry from New Jersey State Council on the Arts. She edited the Eileen W. Barnes Award Anthology, Saturday's Women. Critical essays include articles on the role of cinema in the life and work of H.D., on Muriel Rukeyser, May Sarton and others. Visit her at www.charlottemandel.com.
POETRY CONTRIBUTORS

Jane Blanchard

Lesley Clinton

Maryann Corbett

Barbara Lydecker Crane

Barbara Crooker

Midge Goldberg (Featured Poet)

Grace Marie Grafton

Jaimee Hills

Kathryn Hinds

Kathryn Jacobs

Jean L. Kreiling

Charlotte Mandel

Jennifer Davis Michael

Angela Alaimo O'Donnell

Leslie Schultz

Elizabeth Spencer Spragins

Marilyn Taylor

Cara Valle

Doris Watts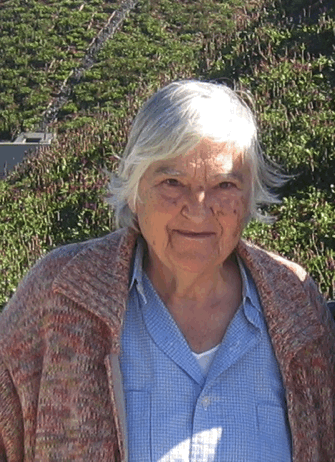 The most recent addition to The Mezzo Cammin Women Poets Timeline is Etel Adnan by Joyce Wilson.
Save the date: A Celebration of the Timeline reaching 75 essays. Lincoln Center, Fordham University (Sponsored by Fordham's Curran Center) Friday, October 20th, 7 p.m.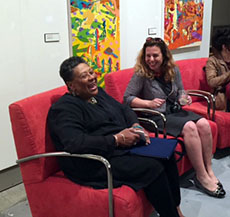 Sacred Sisters is a collaboration between visual artist Holly Trostle Brigham and award-winning poet Marilyn Nelson, touching on such issues as gender and creativity, connections between the visual and literary arts, and religion and history. Brigham met Nelson at the all-girls prep school, the Baldwin School in Bryn Mawr, Pennsylvania, in the Fall of 2012. Nelson was visiting the school as part of the Baldwin Write Now program and Brigham was a parent who co-founded the program and was her liaison for the day. They had the opportunity to visit and when Nelson asked about Brigham's work it started a conversation about nuns who were artists and writers. Brigham had already completed three paintings in her Seven Sisters II Series, later renamed Sacred Sisters.