Barbara Lydecker Crane






Dwelling in Possibility



Quietly-riotly
Emily Dickinson—
eyes on horizon and
mind out to roam,

dashing her verbiage,
driving each image with
Hypervelocity—
hardly left home.




From the Ex-files



One-ity—done-ity
Catherine of Aragon,
banished by Henry for
bearing no son,

held it together when
learning Boleyn, that young
numerological
two, came undone.




High-pothesis



Higgledus-piggledus
Claudius Ptolemy,
Grecian of Roman-ruled
Egypt, dubbed Earth

"axis of universe—"
fixing him firmly in
anthropological
address of worth.




Fenway Delay



In a rain delay,
perched in bleachers, while I pray
for rain and delay
to end, I wile time away
writing on this paper scrap
seven soggy lines in lap:
a rainy rondelet.





AUTHOR BIO
Barbara Lydecker Crane has published two chapbooks, Zero Gravitas and Alphabetricks. Another, BackWords Logic, is due out soon from Local Gems Press. She won the 2011 Helen Schaible Sonnet Contest, and in 2014 and 2016 was awarded Laureate's Choice Awards in the Maria B. Faust Contest. Her poems have appeared in Atlanta Review, First Things, Measure, Mezzo Cammin and Think Journal, among many others.
POETRY CONTRIBUTORS

Jane Blanchard

Lesley Clinton

Maryann Corbett

Barbara Lydecker Crane

Barbara Crooker

Midge Goldberg (Featured Poet)

Grace Marie Grafton

Jaimee Hills

Kathryn Hinds

Kathryn Jacobs

Jean L. Kreiling

Charlotte Mandel

Jennifer Davis Michael

Angela Alaimo O'Donnell

Leslie Schultz

Elizabeth Spencer Spragins

Marilyn Taylor

Cara Valle

Doris Watts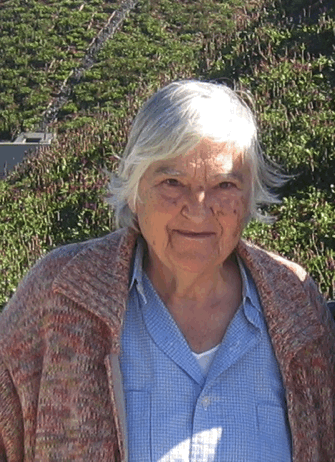 The most recent addition to The Mezzo Cammin Women Poets Timeline is Etel Adnan by Joyce Wilson.
Save the date: A Celebration of the Timeline reaching 75 essays. Lincoln Center, Fordham University (Sponsored by Fordham's Curran Center) Friday, October 20th, 7 p.m.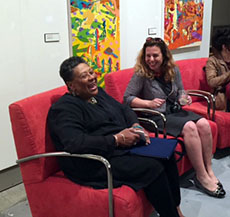 Sacred Sisters is a collaboration between visual artist Holly Trostle Brigham and award-winning poet Marilyn Nelson, touching on such issues as gender and creativity, connections between the visual and literary arts, and religion and history. Brigham met Nelson at the all-girls prep school, the Baldwin School in Bryn Mawr, Pennsylvania, in the Fall of 2012. Nelson was visiting the school as part of the Baldwin Write Now program and Brigham was a parent who co-founded the program and was her liaison for the day. They had the opportunity to visit and when Nelson asked about Brigham's work it started a conversation about nuns who were artists and writers. Brigham had already completed three paintings in her Seven Sisters II Series, later renamed Sacred Sisters.