Mia Schilling Grogan






Aninut at Champlain Towers South



In Jewish tradition, the period between a person's death and burial is known as Aninut. Working closely with local rabbis, the police and medical examiners, the Jewish burial society ensured that every body discovered in the rubble was handled according to Orthodox standards, at least until a determination could be made about whether the person was Jewish. "We figured there was no stricter law than ours," said the holy society's director. "We do it because we care about Jewish ritual law, but we care about everybody." NYTimes Aug. 10, 2021

Prayer, unceasing, from June twenty-third
to July twenty-sixth: the Psalms, night
and day, on site or remotely, praise and lament
cradling layered, broken bodies in the words
of ancient grief until with kind observance—
washed and wrapped in linen—what's left returns
to earth. Every body, those who were born
to Jewish custom, those baptized, the servants
of God under any name or none at all,
all accompanied and dressed with the same
tender care that the most stringent practice
might demand, these habits of death a model
for our living: abundance of solace,
bread and love, until everyone gets home.









Singing Without You I



For Isobel, 2017

I'm a better singer
when standing beside you.

Sunday after Sunday,
your clear Soprano 2

pulled my octave-hopping
Alto to levels we

both knew surpassed my skill.
Now that you're away

I feel my loss of range.
At school you'll be busy

expanding your own. Here,
I'll trail your sister's dizzy

Soprano 1 whose soaring
evinces how the Mezzo

is missed. Our singing needs
your song; my voice, its marrow.





Singing Without You II



For Catharine, 2022

And now I'm more unchorused.
I never could imp on your true Soprano

but it floated from the end of the pew
and its loss is worse than sorrow;

it is loss of self, too. Who am I,
standing with your father in this nave

Sunday after Sunday where my daughters
and our Tenor, too, feel the love

we proclaim is insufficiently lived?
We sing the song of your hearts:

All are welcome in this place—
the hymn we've sung together in our parts

for years, and we will try to sing it true:
one droning Bass and this shaken

Alto, lacking you. But another hymn
worms in: Will the circle be unbroken?



AUTHOR BIO
Mia Schilling Grogan is an Associate Professor of English at Chestnut Hill College in Philadelphia. She is a medievalist who works in the areas of hagiography, prayer, and women's spiritual writing. Her poetry has recently appeared in America, First Things, Light, The Windhover, and Presence.
POETRY CONTRIBUTORS

Hilary Biehl

Michelle DeRose

Claudia Gary

Lynn Gilbert

Carol Lynn Stevenson Grellas

Mia Schilling Grogan

Sara Henning

Jenna Le

Marjorie Maddox

Susan McLean

Samantha Pious

Donna Vorreyer

Gail White

Marly Youmans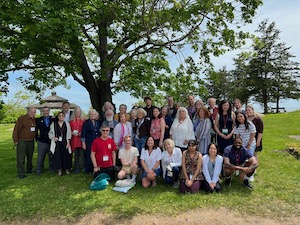 The Poetry by the Sea Conference ran successfully this year from May 24-27, and is scheduled next year from May 23-26.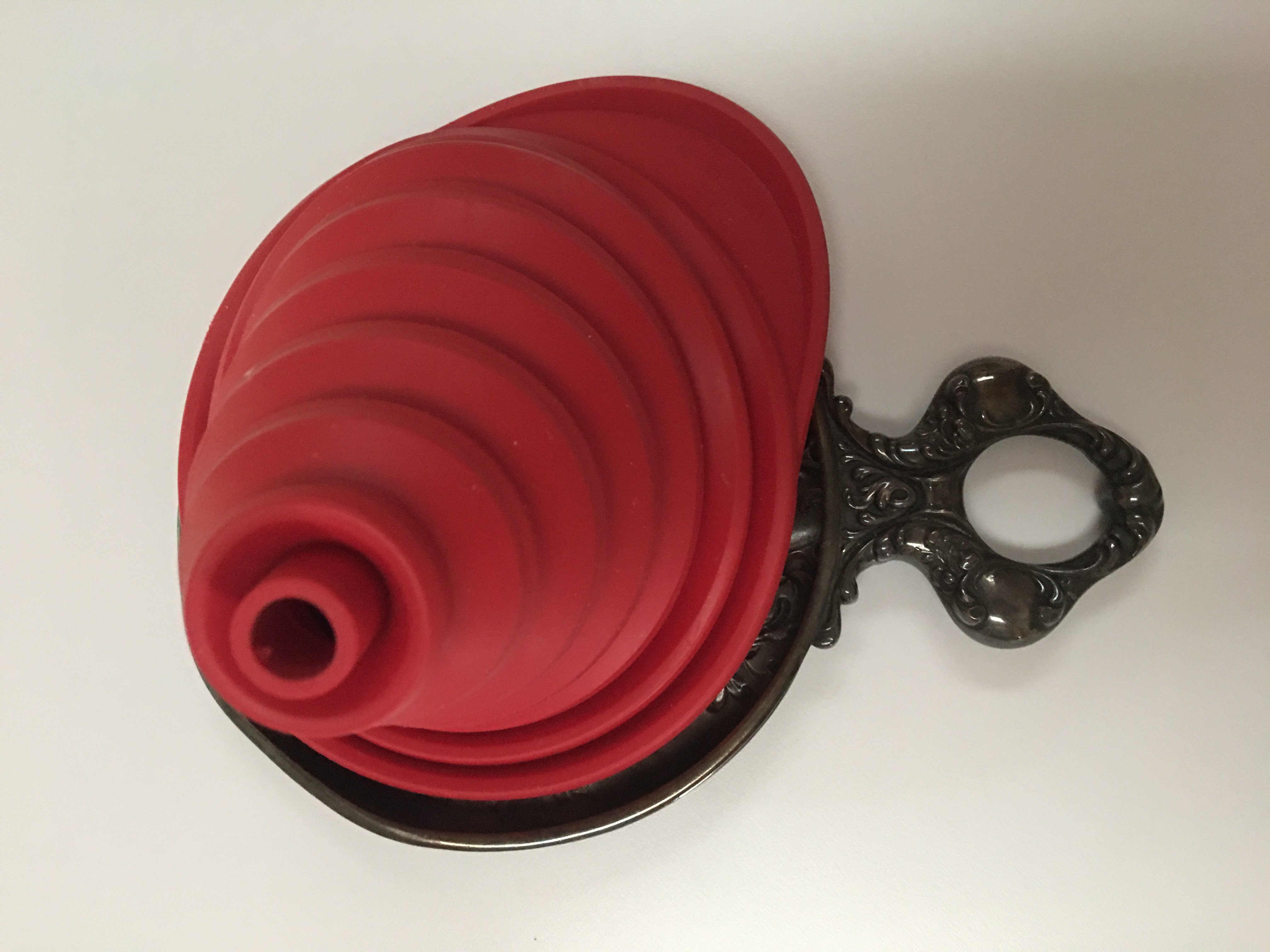 Terri Witek: Kim Bridgford was one of the very first to support my work as a collaborator with visual artist Cyriaco Lopes and to honor my way forward as a teacher and practitioner of visual poetics; I'm therefore especially touched that Anna Evans has asked me back as featured artist in the new summer edition of Mezzo Cammin.

The three groups of work represented here are all from longer series of what I call citizen poetics: phone photos dropped into social media feeds without comment: just something washing by in the day's various streams. To me, it's important politically that these are all quick, low res images: they are what any soul with a phone might 'catch' in the same way we monetarily grasp at what flicks past between ads and news from friends in the corporatate-owned scrolls we now move through.