Michelle DeRose




Teaching Jazz in the Age of the Gun

"The deep holes scare Violet, but Joe is fascinated. Both of them think it's a shame."

Our nation circles the same hole
in logic—that thoughts and prayers might pack the holes
where bullets entered, tracked through whole
young bodies leaving 3-inch trails of hollowed
organs to exit with orange-sized holes,
so dozens more families with child-shaped holes
in their world live like Violet, in fear of holes
as dark, wet tombs that swallow people whole,
poisoned wells of oscillant grief surging to a primal howl.
No golden-lit bower will transform them to holy
grottos, quiet chambers filled with mothers who'll
soothe wild thoughts with a hand hold,
no halos of light in this world where hallowed
be the gun's right to erase happiness whole.








Of Arms and of a Man



I guess it all depends on the arms:
they are brown and cuffed, his nose
ground snug to the pavement as he pleads
because a cocked knee
compresses his wisps of breath
even as his fully prone body is rooted

to the asphalt. Meanwhile, a girl, too, is rooted
and filming, like many of us armed
with a camera, and uses her breath
to beg for mercy, what she knows
is right. She can see he needs
release so she, too, pleads.

She records him asking "please."
When he calls for his mama, we are all rooted,
arrested by the impassive face, the recklessness
of the act secured by issued arms,
a badge, and buddies through which he knows
it is his right and his alone to breathe.

The nation casts its eyes to the wide breadth
of sky: Orion still hunts the Pleiades
as he always has, pursuing them in the knowledge
that his own fate is safely rooted
in the piercing points of his arms
that slap his prey to their knees.

Millions now cry out for what they have always needed:
for a life of unconstrained breath,
for banks with open arms,
grocery stores whose clerks are pleased
to see them, parks whose rooted
trees house birds that no

white woman can frighten knowing
as she phones that she needs
to sound hysterical, her pitch rooted
in fake fear and feigned breathlessness
while her filmer also says "please,"
nothing but binoculars in his arms.

Brown arms are up and behind, in known
postures of peace, no threat to anyone's needs
in a nation whose roots dig deep into stolen breath.


AUTHOR BIO
Michelle DeRose (she/hers) lives in Grand Rapids, Michigan, where she teaches creative writing and African American, Irish, and world literature at Aquinas College. Some of her most recent poetry has appeared or is forthcoming in The Healing Muse, The Midwest Quarterly, New Verse News, Making Waves, Sparks of Calliope, Dunes Review, and The Journal of Poetry Therapy..
POETRY CONTRIBUTORS

Hilary Biehl

Michelle DeRose

Claudia Gary

Lynn Gilbert

Carol Lynn Stevenson Grellas

Mia Schilling Grogan

Sara Henning

Jenna Le

Marjorie Maddox

Susan McLean

Samantha Pious

Donna Vorreyer

Gail White

Marly Youmans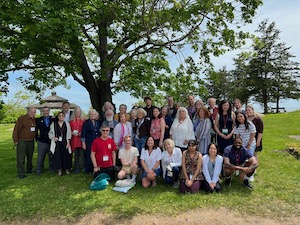 The Poetry by the Sea Conference ran successfully this year from May 24-27, and is scheduled next year from May 23-26.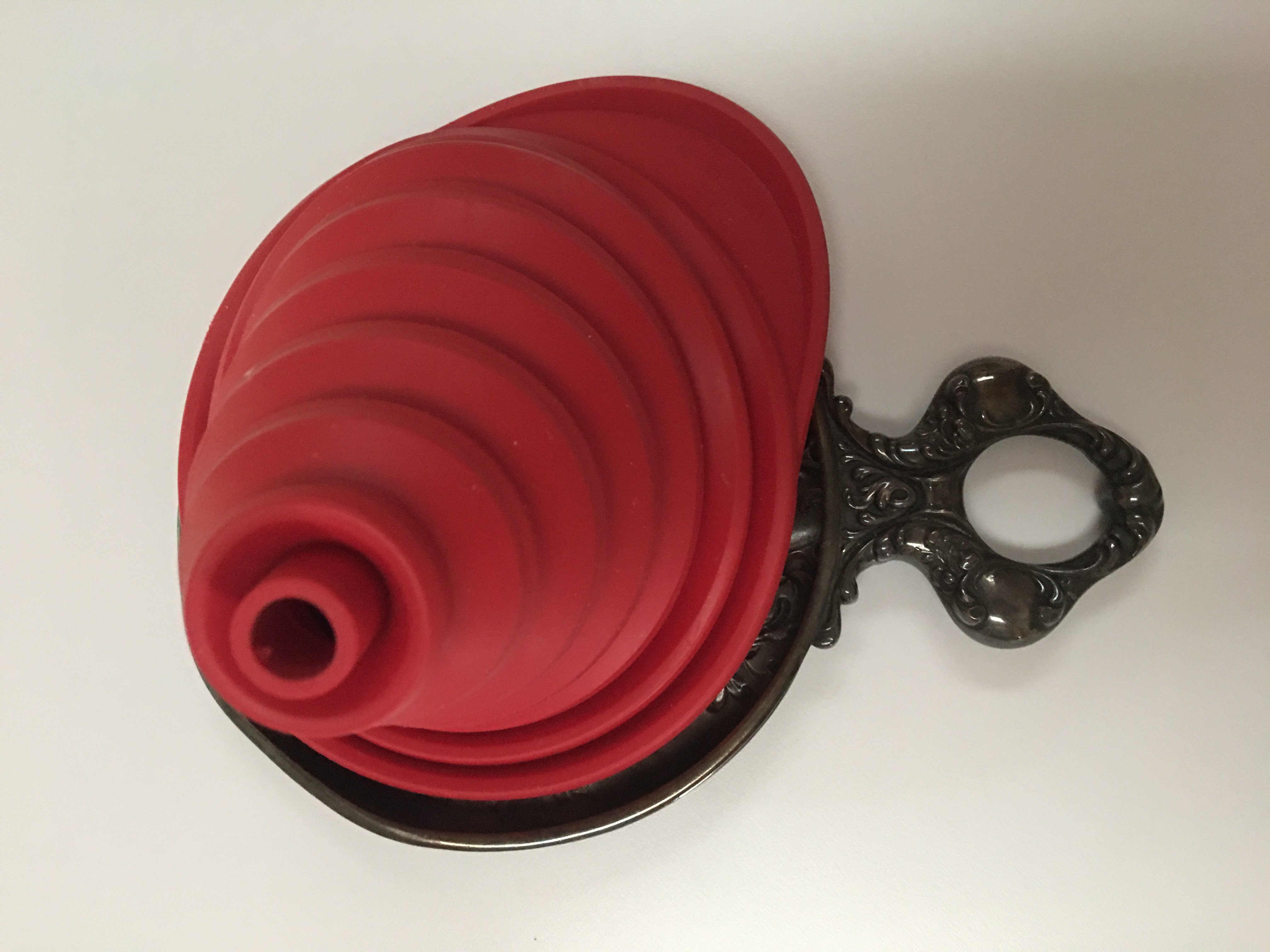 Terri Witek: Kim Bridgford was one of the very first to support my work as a collaborator with visual artist Cyriaco Lopes and to honor my way forward as a teacher and practitioner of visual poetics; I'm therefore especially touched that Anna Evans has asked me back as featured artist in the new summer edition of Mezzo Cammin.

The three groups of work represented here are all from longer series of what I call citizen poetics: phone photos dropped into social media feeds without comment: just something washing by in the day's various streams. To me, it's important politically that these are all quick, low res images: they are what any soul with a phone might 'catch' in the same way we monetarily grasp at what flicks past between ads and news from friends in the corporatate-owned scrolls we now move through.