Terri Witek

im Bridgford was one of the very first to support my work as a collaborator with visual artist Cyriaco Lopes and to honor my way forward as a teacher and practitioner of visual poetics; I'm therefore especially touched that Anna Evans has asked me back as featured artist in the new summer edition of Mezzo Cammin.
The three groups of work represented here are all from longer series of what I call citizen poetics: phone photos dropped into social media feeds without comment: just something washing by in the day's various streams. To me, it's important politically that these are all quick, low res images : they are what any soul with a phone might 'catch' in the same way we monetarily grasp at what flicks past between ads and news from friends in the corporatate-owned scrolls we now move through.
The materiality: empty mirror series is the oldest of these citizen poetics projects: it began when I suddenly flipped a boudoir mirror inherited from my mother to find it glassless. What happens when one faces an empty mirror (variously refilled) toward a "face" book?
The western civ/slideskies project, begun in 2020, thinks about a moment of sky back-lighting the retro-tech of a slide. Which is older, today's sky or the fading glass of a slide from an antiquities museum? How is our gaze layered into a media stream's passing glint now accumulated into the question?
The ladle set began as a narrative tangle between a ladle and various doll wigs. But when Ukraine was invaded, the ladles paired with small hairnets part seemed to clarify into something about breath and foggy talking in our contaminant times and became the we were talking about the war project.
Samples from all three sets have, ironically, been picked up in subsequent print and gallery venues: they've had and continue to have other lives. When my work was included as pioneering in 2 recent anthologies of visual poetics by women, I realized with all gratitude that Kim seemed to sense what I was unknowingly already becoming on my own small mezzo cammin.
materiality: empty mirror 1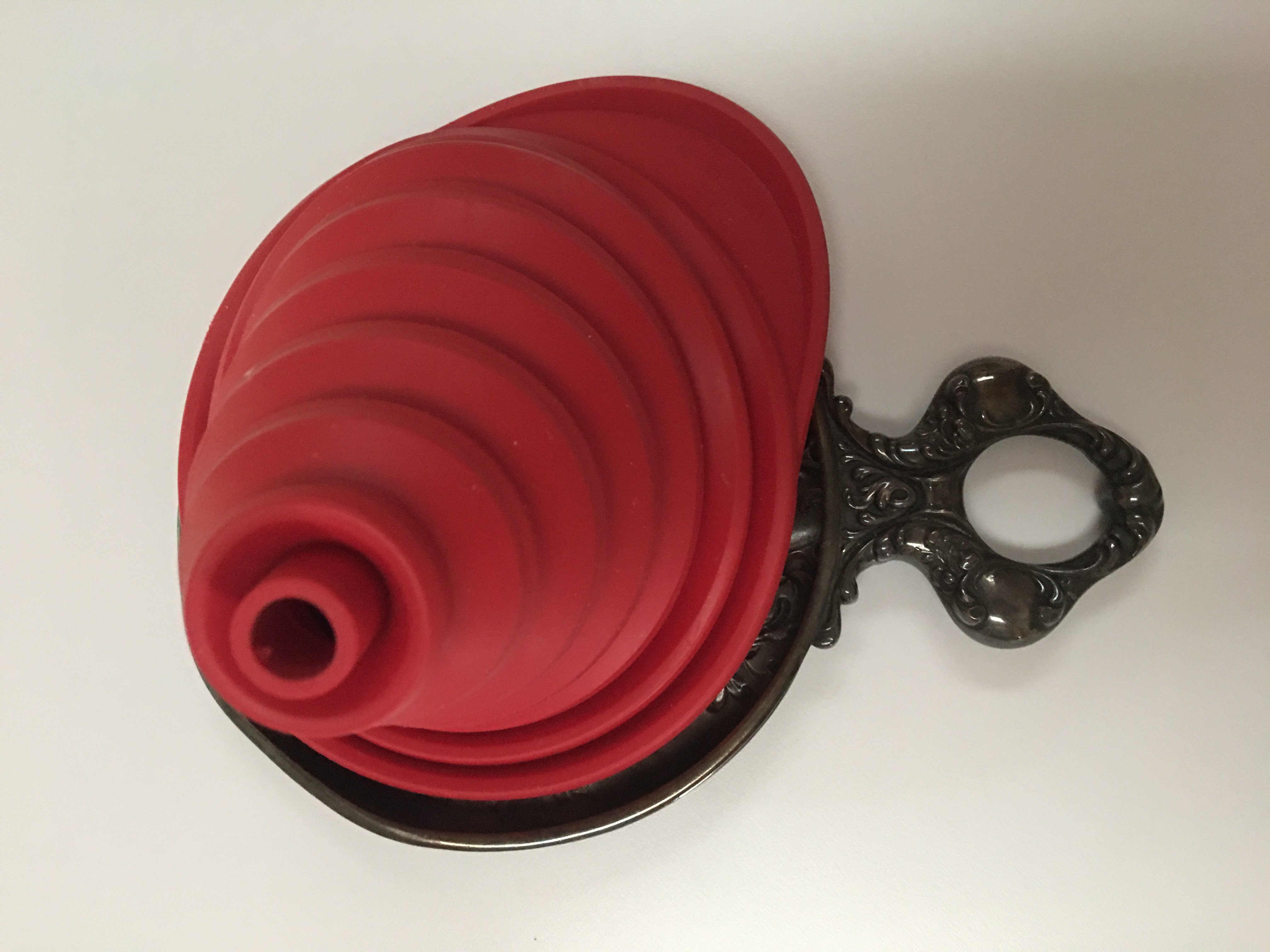 materiality: empty mirror 2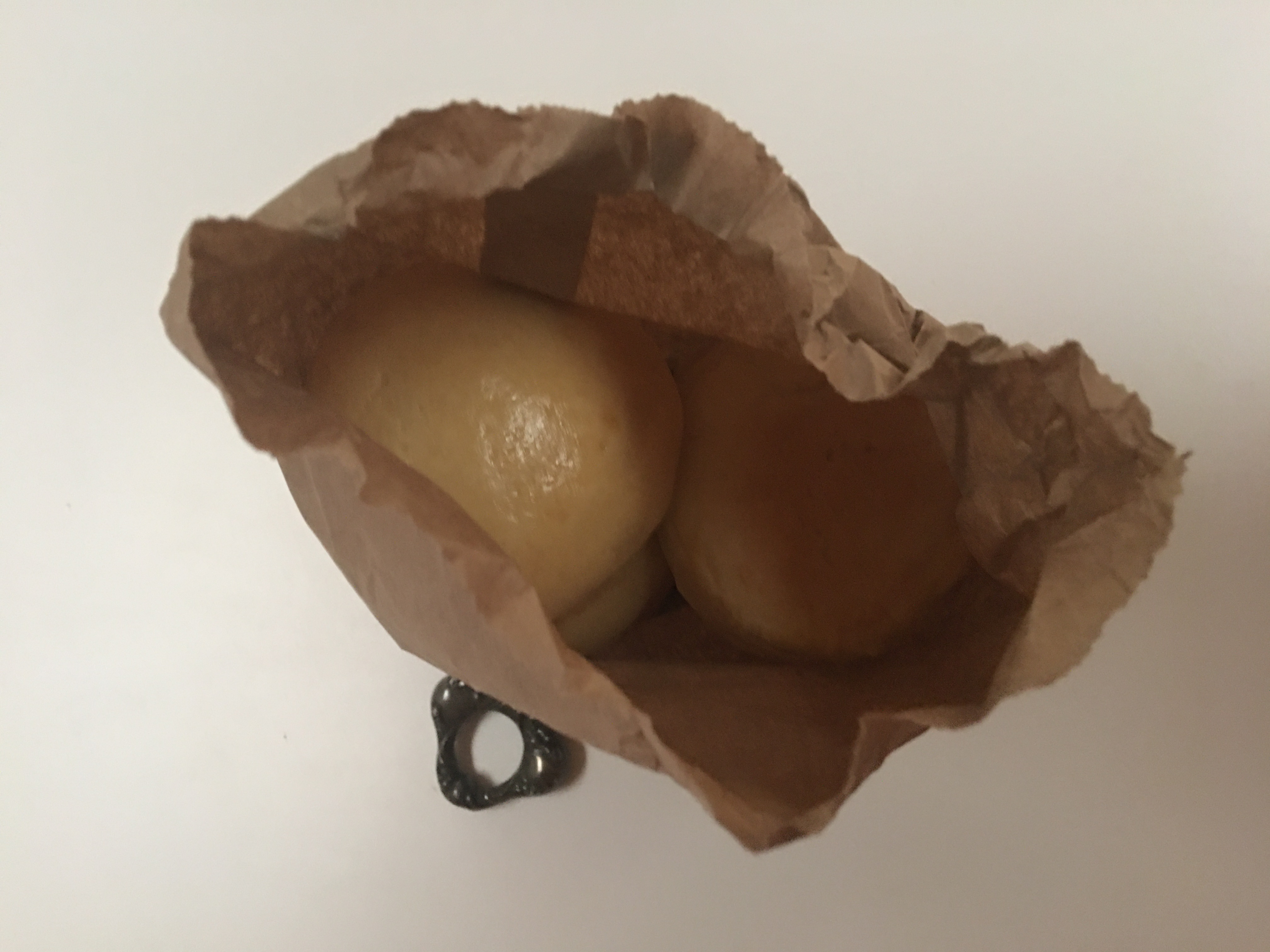 western civ/slideskies 1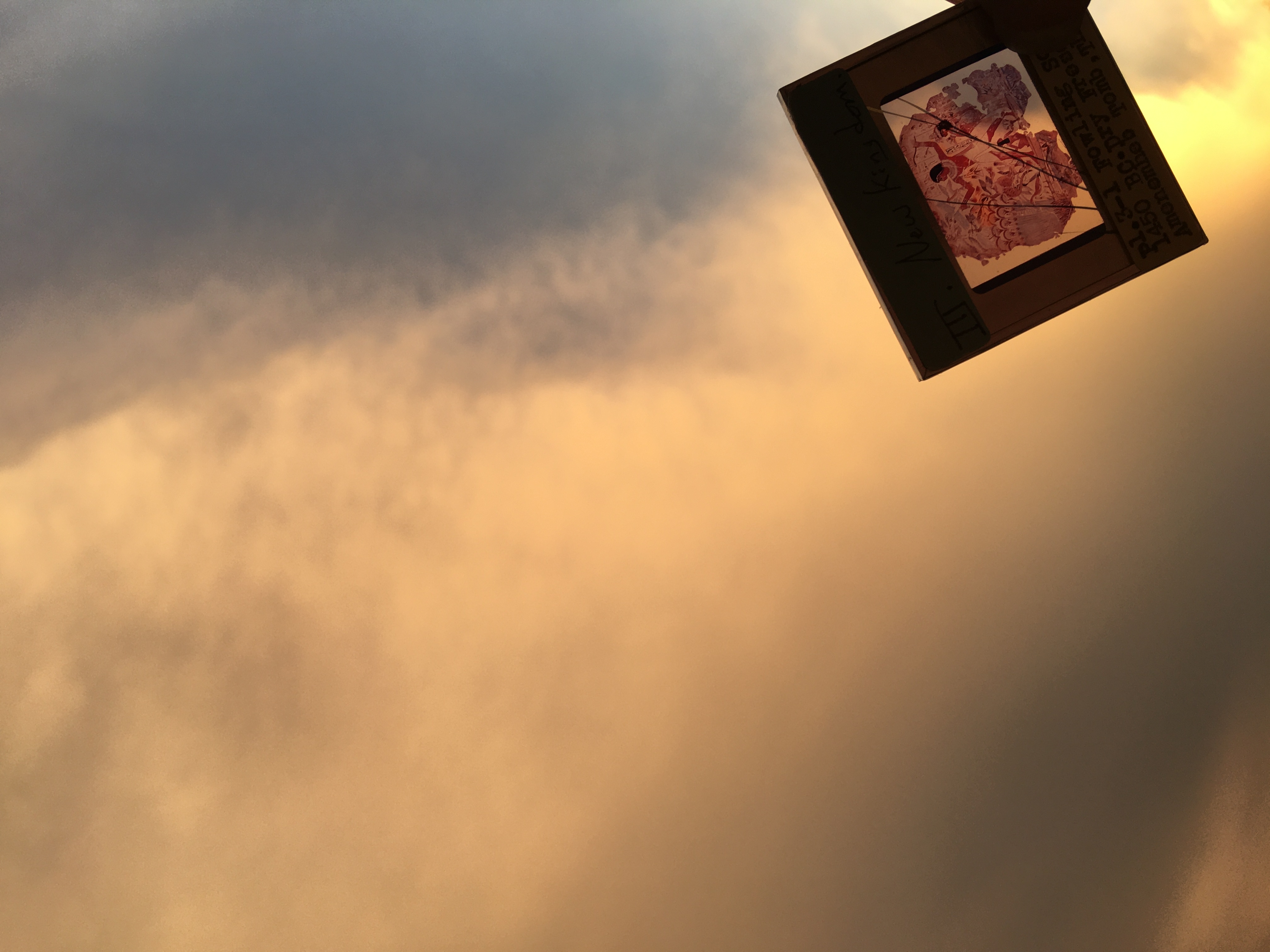 western civ/slideskies 2

western civ/slideskies 3

western civ/slideskies 4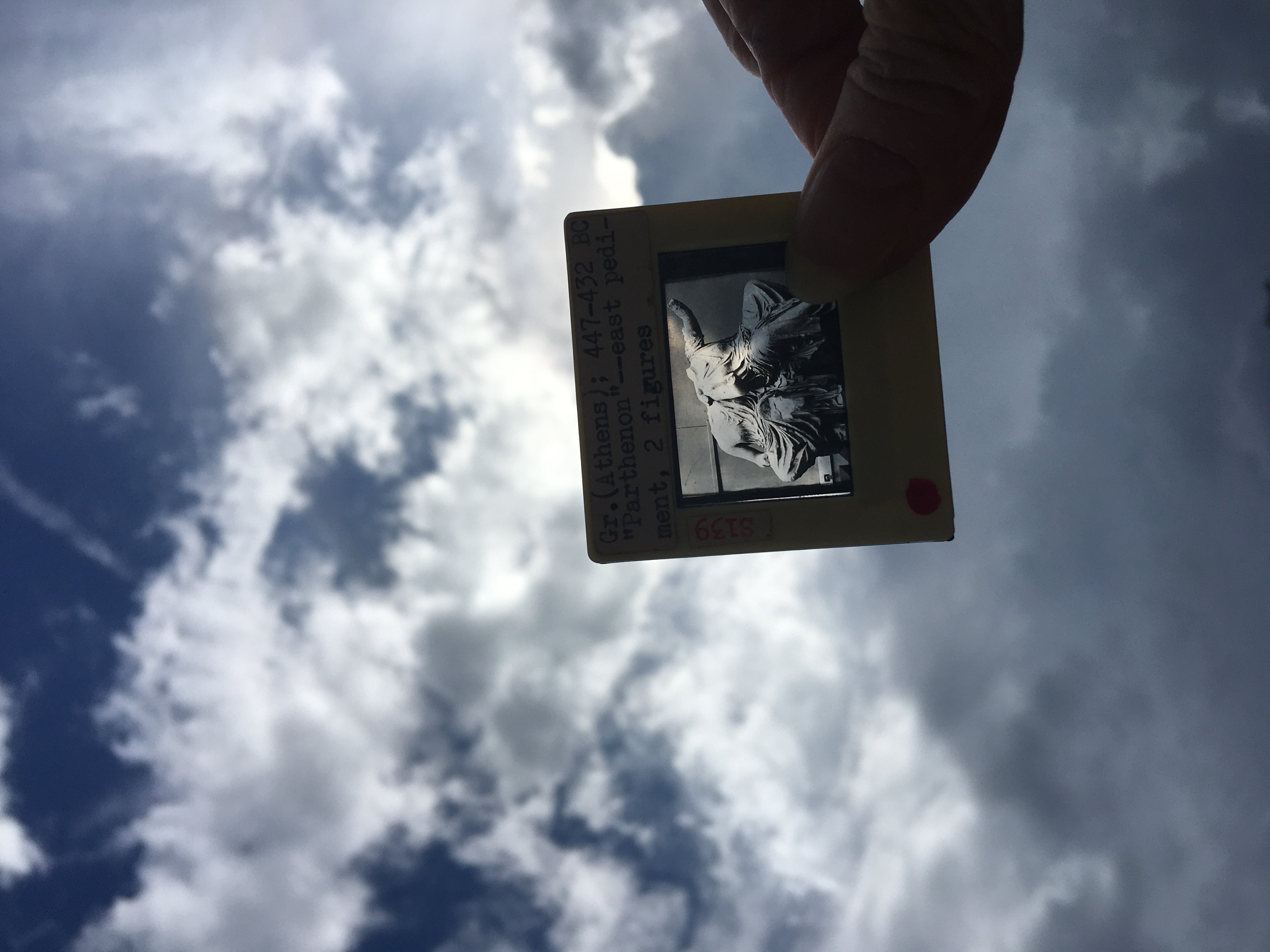 we were talking about the war 1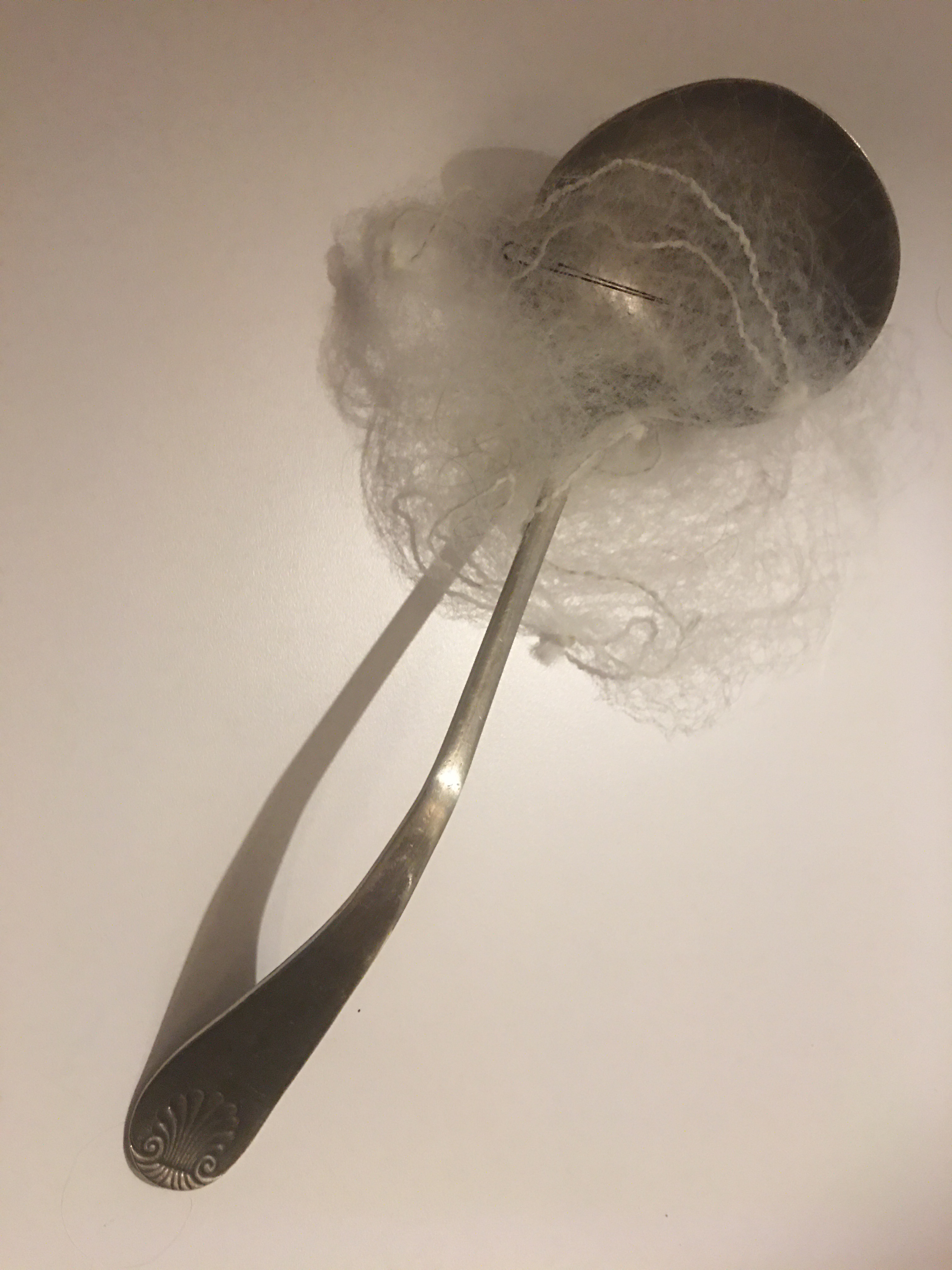 we were talking about the war 2