Hilary Biehl






Bigfoot



Of course she knows what humans are.
Their lights that cloud all but the brightest star
warn her away. And from afar

she watches them pollute the streams,
burn trees, drill, detonate. Sometimes in dreams
she follows them. The landscape seems

to die a little where they walk,
as if their lightest footsteps hollowed rock.
In dreams she understands their talk

but can't assemble, when she wakes,
the shreds of meaning that their babble makes.
She lies unmoving till day breaks;

at last, with a soft groan, she stirs
and stamps about among the conifers.
If she avoids their world, will hers

be left alone—her woodland haunt
untouched? Solitude draws them like a taunt.
It isn't even what they want

but what they know that they can take.
New snow floats down. She blinks away a flake.
The silence settles like an ache.








Unqualified



She's heard that word over and over;
now it echoes through her waiting.
True, she's known her share of hating,
true, she had a married lover—
still she sits here imitating
hope amid the purple clover.

Elsewhere in the wood, a pretty
virgin is paid by the hour
to recline within a bower.
She is well-prepared with witty
comments and a hothouse flower
from the hiring committee.

She knows nothing of diseases,
disappointments, or stage fright.
"Sense and beauty make her right
for this position," and it pleases
her to watch the little breezes
tease her hair into the light.

Not for her the quiet cadence
of white hoofbeats in the shade.
Those pursue another glade,
drawn in search of other maidens,
unaware of implications
when the noble head is laid

in the lap that least expected
it. A hand, unqualified
to touch that incandescent hide,
trembles a bit. To be rejected
is familiar, cast aside—
not loved and chosen and protected.

Objects of the public's scorn,
both are finally at ease
sprawled beneath the fragrant trees:
woman and her unicorn.
No loss brings them to their knees,
no one's ruined or forlorn.
There is nothing they might mourn
in the music of the bees.



AUTHOR BIO
Hilary Biehl's poems have appeared in various places, including Able Muse, The Road Not Taken, The Orchards Poetry Journal, and Light. She lives in New Mexico with her husband and son.
POETRY CONTRIBUTORS

Hilary Biehl

Michelle DeRose

Claudia Gary

Lynn Gilbert

Carol Lynn Stevenson Grellas

Mia Schilling Grogan

Sara Henning

Jenna Le

Marjorie Maddox

Susan McLean

Samantha Pious

Donna Vorreyer

Gail White

Marly Youmans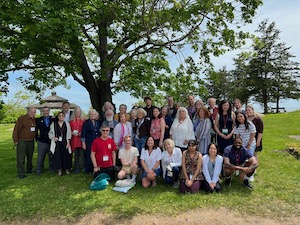 The Poetry by the Sea Conference ran successfully this year from May 24-27, and is scheduled next year from May 23-26.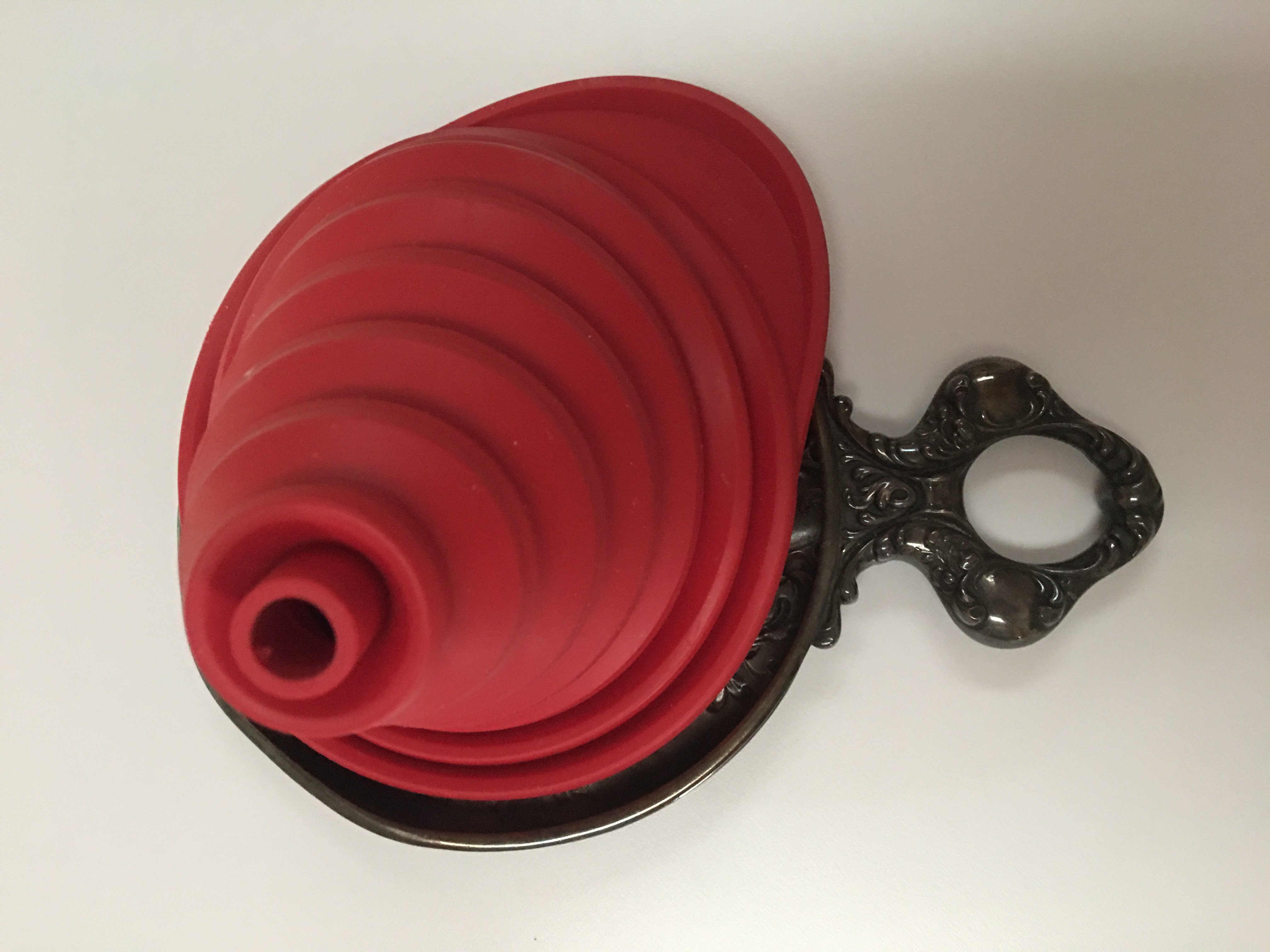 Terri Witek: Kim Bridgford was one of the very first to support my work as a collaborator with visual artist Cyriaco Lopes and to honor my way forward as a teacher and practitioner of visual poetics; I'm therefore especially touched that Anna Evans has asked me back as featured artist in the new summer edition of Mezzo Cammin.

The three groups of work represented here are all from longer series of what I call citizen poetics: phone photos dropped into social media feeds without comment: just something washing by in the day's various streams. To me, it's important politically that these are all quick, low res images: they are what any soul with a phone might 'catch' in the same way we monetarily grasp at what flicks past between ads and news from friends in the corporatate-owned scrolls we now move through.