Marly Youmans






The Maiden-Saint of France



While still a child I was a thing men fear,
The fire-struck one who has the ears to hear

Far voices swinging, singing in the light
That pours to order chaos into right,

To call a girl to cross-dress as a knight
And rule as man, subvert the nobles' might,

And crown a king: to blaze against the stake;
To be forsaken by the world; to break.

I was content to spin and tend the sheep,
My mind and body drifting, half asleep

Until the saints and angel came to me
Inside our garden, near the apple tree.

Tree and stake are one, like cross and tree:
It's perilous to have the eyes that see.








The Watering Place



We wished the stream to be alive, as rinsed
And quick as a twisting blue rill of thought.
But it was not. The rocky source was choked
With alien metals, poisonous to us,
The clay around the wellspring straked with dyes;
A year we worked the earth with scoop and axe,
Dredging the spoiled soil, unearthing taint.
We planted mint and balm around the mouth
And brought our rush and rye-straw skeps to set
Underneath the sweetgum and sourwood trees.

And then, at last, we dipped a ladle in
The spill and drank, no longer fearing the taste
Of water on our tongues. But it was long
Till finches came, till caterpillars ate
The milkweed leaves and hung green chrysalids
Along a stem, and most of all until
We stared at one another, reckoning
Our work to purify the source was done…
And then at last we told leaf-dappled tales,
Stirred by sun and stream and hum of bees.








Far Away Long Ago



The world's as rust as blood, as white
As sperm, as black as ebony—
Her lips, the snow, the sill of night.
The world's as rust as blood, as white
As a queen sewing by the light
From stars. One bead of blood falls free—
The world's as rust as blood, as white
As sperm, as black as ebony.








Stellate



The crown springs from his skull to say
That all his rule is flowering
From inmost mind, the mystic way
The crown springs from his skull to say
He is a seed of sunlit day,
A corm of green, a bower king—
The crown springs from his skull to say
That all his rule is flowering.



AUTHOR BIO
The most recent collection of poems by Marly Youmans is The Book of the Red King (Montreal: Phoenicia Publishing, 2019.) Her most recent novel is Charis in the World of Wonders (San Francisco: Ignatius Press, 2020.).
POETRY CONTRIBUTORS

Marion Starling Boyer

Barbara Lydecker Crane

Jenny Doughty

Nicole Caruso Garcia

Karen L. George

Carol Grellas

Jean L. Kreiling

Maggie Palmer

Samantha Pious

Trena Reed

Mary Romero

Michele Sharpe

Gail White

Marly Youmans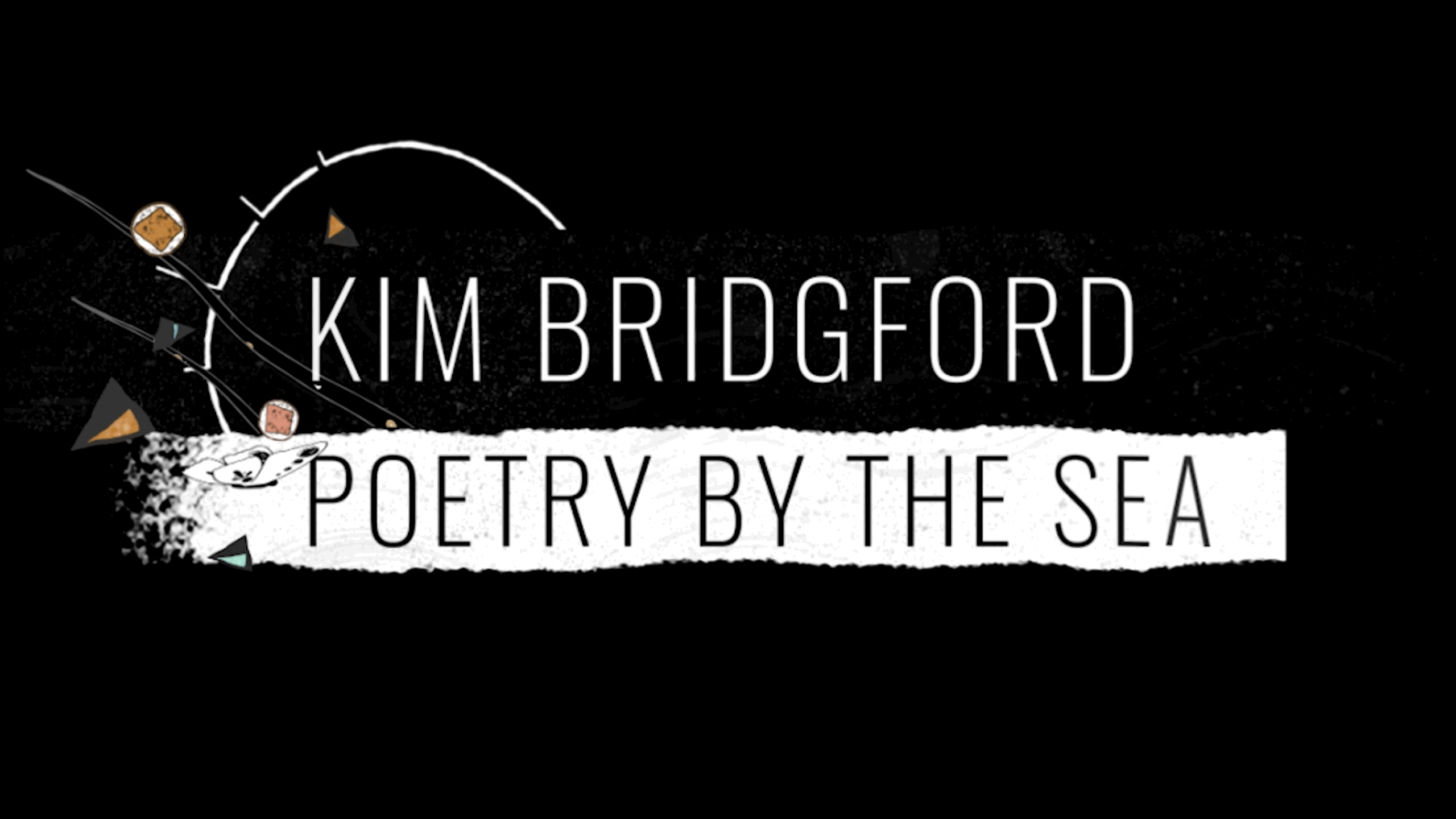 The Poetry by the Sea Spring Celebration is available for viewing on Youtube as a permanent memorial and tribute to Mezzo Cammin's founder, Dr. Kim Bridgford (1959-2020). Click here to watch.
The 2021 Poetry by the Sea conference was canceled due to COVID-19. The next conference is planned for May 24-27 2022.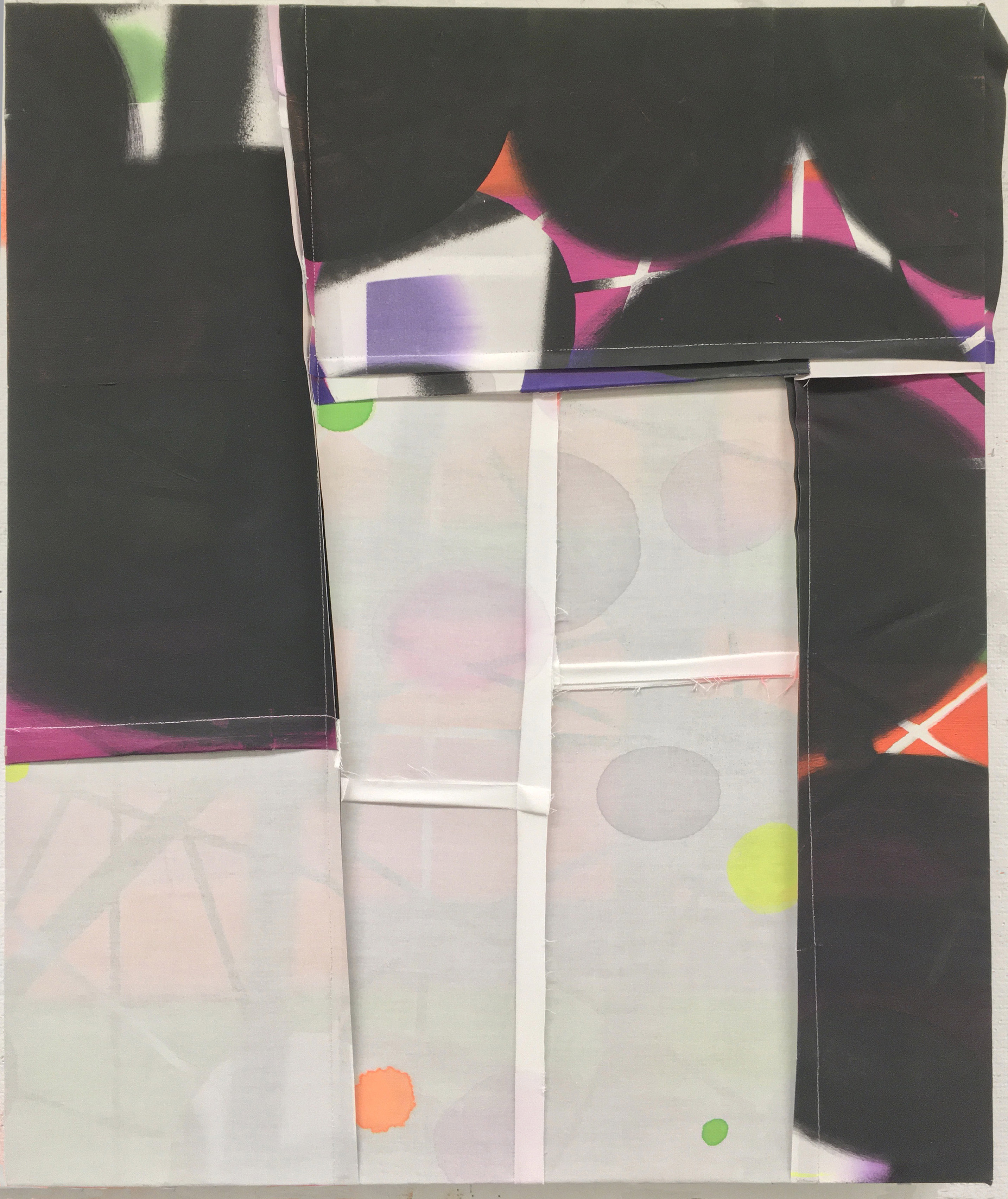 Gina Occhiogrosso: I am a painter whose work is composed not only through the application of wet color on a surface, but through processes of disassembly and realignment, and the incorporation of common, everyday materials like thread and yarn. These activities and elements allow me to explore anxiety, loss, humor and heroic femininity. The hallowed and often masculinized tradition of painting is subverted in my work through a repeated process of cutting and then sewing painted surfaces together to develop new forms, dynamic connections and illusions of depth. Where these freshly stitched edges join, there is a seam, which has both linear and sculptural qualities. The seam acts as a geometric disrupter of curvy ellipses and other organic forms that are carefully rendered and then carved up with alternating precision and chance. The ghost of those cut edges has its own subtle presence. I am interested in developing a surface that's full of the suggestive qualities that abstraction can create. The stitched paintings supply this through the deliberate recalibration of shapes and their relationships to one another.