Karen L. George




Frida Kahlo, The Two Fridas, 1939, a Haibun

A doubled self-portrait. Frida on the left wears white, the other rust and blue. Seated side by side, each holds a hand of the other, but their eyes never meet. Turbulent skies shift behind them. The Frida in white's chest is torn open, her heart broken, while the other's heart looms outside her body, but appears healthy. The heart-torn one bleeds badly, but tightens pincers around the blood vessel to staunch the flow. The hearts of both connect by arteries wound between them.

Isn't everyone twinned,
split in two, bifurcated,
whittling ourselves
down to one true self?








Is it True?



~ I've been absolutely terrified every minute of my life—and I've never let it keep me from doing a single thing I wanted to do" — Georgia O'Keeffe, at 99

Georgia, but what about your macular degeneration? I've
read that at age 77, you already had trouble seeing. I've been

diagnosed with the disease at 63 which absolutely
crushed me. My mother in her mid-80's was terrified

to discover, by accident, she'd lost every
sliver of forward vision in her left eye. In a quick minute,

learned she was half blind. Her right one assumed the job of
seeing for both eyes, compensating. When I learned my

eyes held the seeds, and though they might not ripen, my life
derailed. An avid movie-goer, photographer, museum visitor, reader, and

writer, losing my vision felt like the worst possible fate. I've
let that go, take special vitamins, do weekly self-tests, hope it never

develops further. Georgia, what about when your doctor let
you know, to recover from nervous exhaustion, it

was vital you not paint for a year. Did you keep
that prescription for recovery? Me—

I don't believe I could live a year without writing. From
1972 on, you could not paint unassisted, doing

everything with only slight peripheral sight. A
shock that must have been. Yet you had a single-

minded view—a passion to continue—a thing
you couldn't abandon. So, you worked with clay. I

read that at 85 you hired a 27-year-old live-in potter/assistant; you wanted
to still create. I imagine you feeling your way into shapes, to

remake beauty with your hands and heart. What else can we do?



AUTHOR BIO
Karen George is author of the poetry collections from Dos Madres Press: Swim Your Way Back (2014), A Map and One Year (2018), and forthcoming Where Wind Tastes Like Pears. Her work appears or is forthcoming in in Adirondack Review, Valparaiso Poetry Review, Indianapolis Review, I-70 Review, Sheila-Na-Gig Online, and Tipton Poetry Journal. She reviews poetry at Poetry Matters. Her website is karenlgeorge.blogspot.com.
POETRY CONTRIBUTORS

Marion Starling Boyer

Barbara Lydecker Crane

Jenny Doughty

Nicole Caruso Garcia

Karen L. George

Carol Grellas

Jean L. Kreiling

Maggie Palmer

Samantha Pious

Trena Reed

Mary Romero

Michele Sharpe

Gail White

Marly Youmans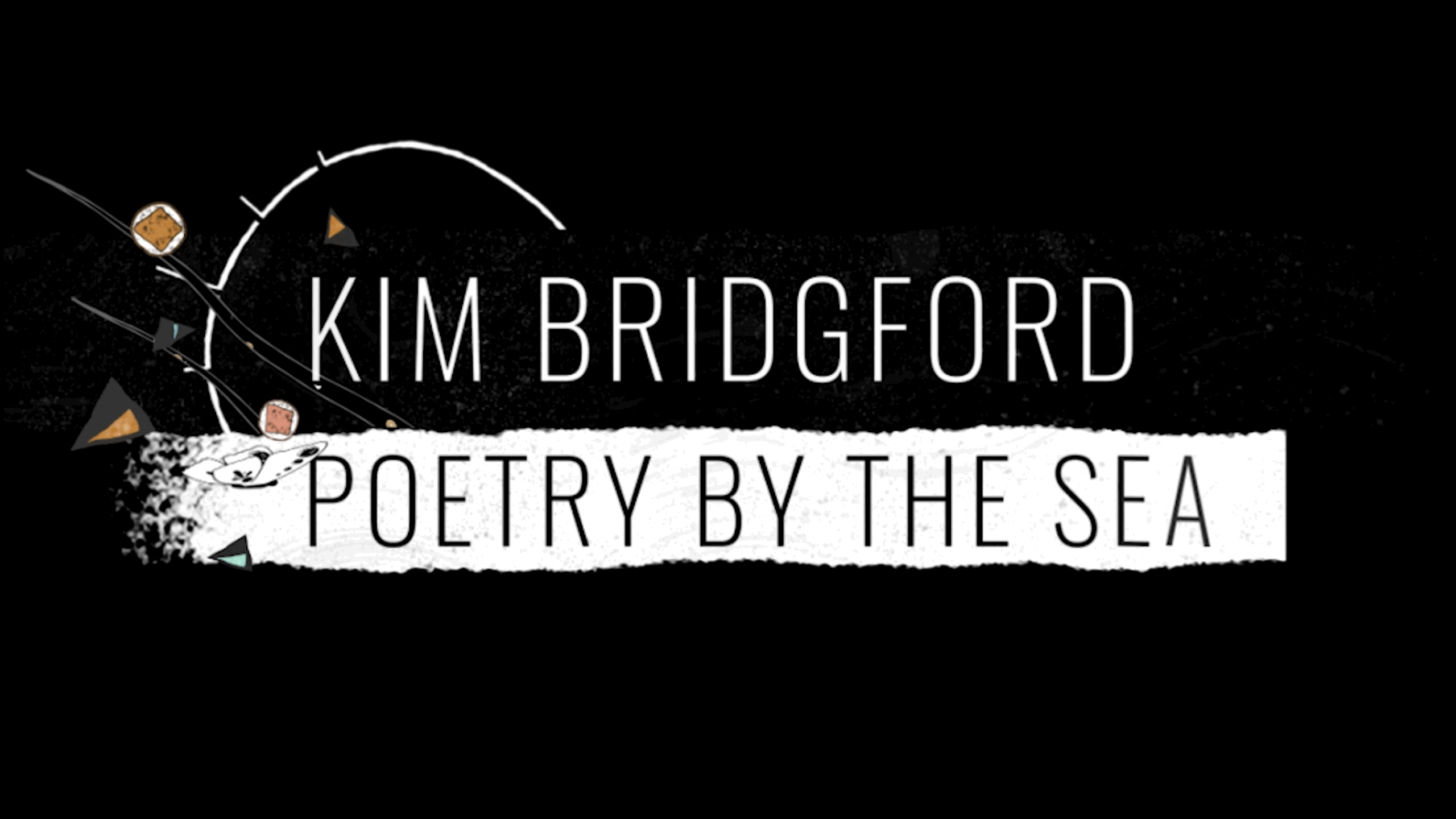 The Poetry by the Sea Spring Celebration is available for viewing on Youtube as a permanent memorial and tribute to Mezzo Cammin's founder, Dr. Kim Bridgford (1959-2020). Click here to watch.
The 2021 Poetry by the Sea conference was canceled due to COVID-19. The next conference is planned for May 24-27 2022.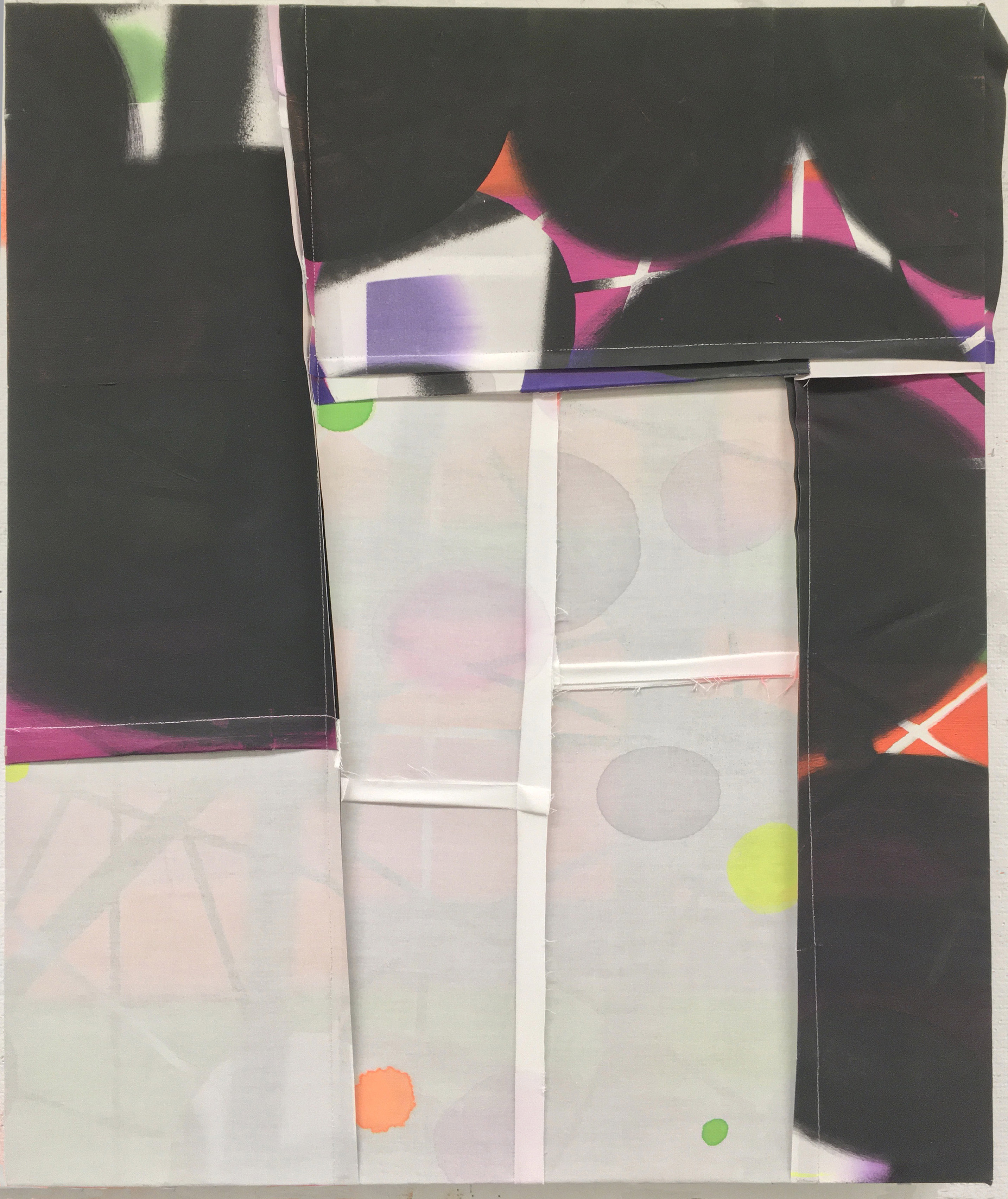 Gina Occhiogrosso: I am a painter whose work is composed not only through the application of wet color on a surface, but through processes of disassembly and realignment, and the incorporation of common, everyday materials like thread and yarn. These activities and elements allow me to explore anxiety, loss, humor and heroic femininity. The hallowed and often masculinized tradition of painting is subverted in my work through a repeated process of cutting and then sewing painted surfaces together to develop new forms, dynamic connections and illusions of depth. Where these freshly stitched edges join, there is a seam, which has both linear and sculptural qualities. The seam acts as a geometric disrupter of curvy ellipses and other organic forms that are carefully rendered and then carved up with alternating precision and chance. The ghost of those cut edges has its own subtle presence. I am interested in developing a surface that's full of the suggestive qualities that abstraction can create. The stitched paintings supply this through the deliberate recalibration of shapes and their relationships to one another.