Carol Grellas






Girls Night Out



She dressed for night with earrings glitter gold
against her skin, a beauty with her bold
yet glamour-girlish ways, she smiled and walked
into a crowded room so coy and talked
of catty stuff like did you see that ring?
as if it mattered in the scheme of things
called life, because such shallowness was play
and kept away the matters none would say
out loud or draw attention to in case
she'd find offense, or even feel disgraced—
so, silence let unspoken thoughts pervade
with rumors of betrayals her husband made
and I was never sure she even cared
but chose revenge and slept with all who dared.








Oh Honey, Bee



I slew the bee who symbolized all pricks
and placed the bell jar proud atop my sill.
The day was late with summer's boasting flowers
a touch beyond his reach in spite of will.
And then I took my dress and placed it near,
removing any covering from skin.
I heard his buzzing amplify with fear
with every second he was trapped within
a world enclosed by disappearing air.
Though witness to his death without a choice,
an accidental murder, this I swear;
as silence echoes retribution's voice.
A sorry thing, but what's a girl to do,
when penetration would have killed him too?


AUTHOR BIO
Carol Lynn Stevenson Grellas lives in the Sierra Foothills (CA) and is currently enrolled in the Vermont College of Fine Arts, MFA in Writing program. She is an eleven-time Pushcart Prize nominee and a seven-time Best of the Net nominee. In 2012 she won the Red Ochre Chapbook Contest, with her manuscript, Before I Go to Sleep. In 2018 her book In the Making of Goodbyes was nominated for The CLMP Firecracker Award in Poetry, and her poem "A Mall in California" took 2nd place for the Jack Kerouac Poetry Prize. In 2019 her chapbook An Ode to Hope in the Midst of Pandemonium was a finalist for the Eric Hoffer Book Award. Her latest collection Alice in Ruby Slippers, was shortlisted for the 2021 Eric Hoffer Grand Prize as well as awarded honorable mention in the poetry category, and featured recently in Sundress Publication's, The Wardrobes Best Dressed. Her work can be found online and in print and has been recently featured in Verse Daily. She has served as the Editor-in-Chief for the Orchards Poetry Journal and Co-Editor-in-Chief for the Tule Review. Her work has been included in the Saratoga Authors Hall of Fame and according to family lore she is a direct descendant of Robert Louis Stevenson.
POETRY CONTRIBUTORS

Marion Starling Boyer

Barbara Lydecker Crane

Jenny Doughty

Nicole Caruso Garcia

Karen L. George

Carol Grellas

Jean L. Kreiling

Maggie Palmer

Samantha Pious

Trena Reed

Mary Romero

Michele Sharpe

Gail White

Marly Youmans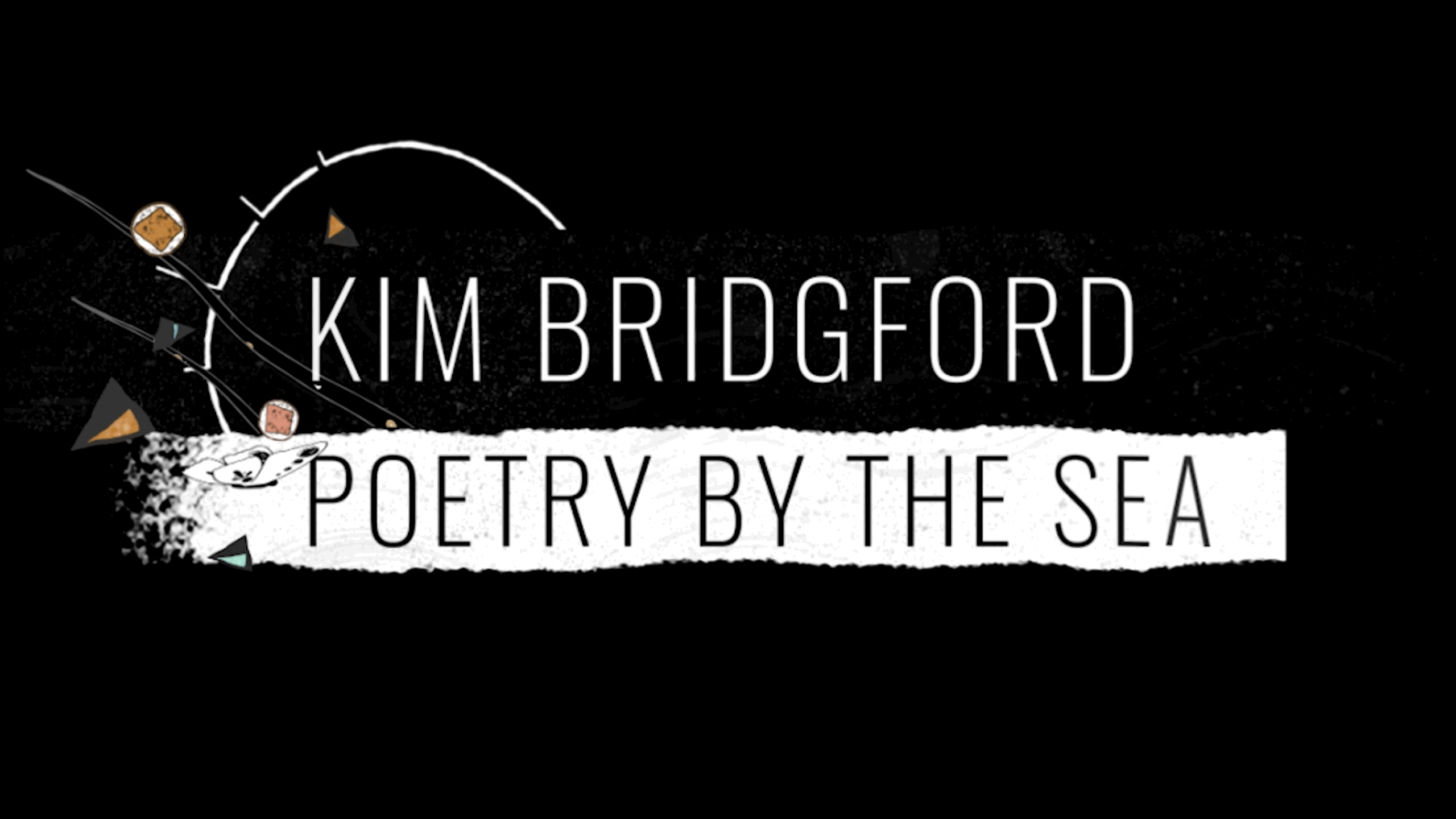 The Poetry by the Sea Spring Celebration is available for viewing on Youtube as a permanent memorial and tribute to Mezzo Cammin's founder, Dr. Kim Bridgford (1959-2020). Click here to watch.
The 2021 Poetry by the Sea conference was canceled due to COVID-19. The next conference is planned for May 24-27 2022.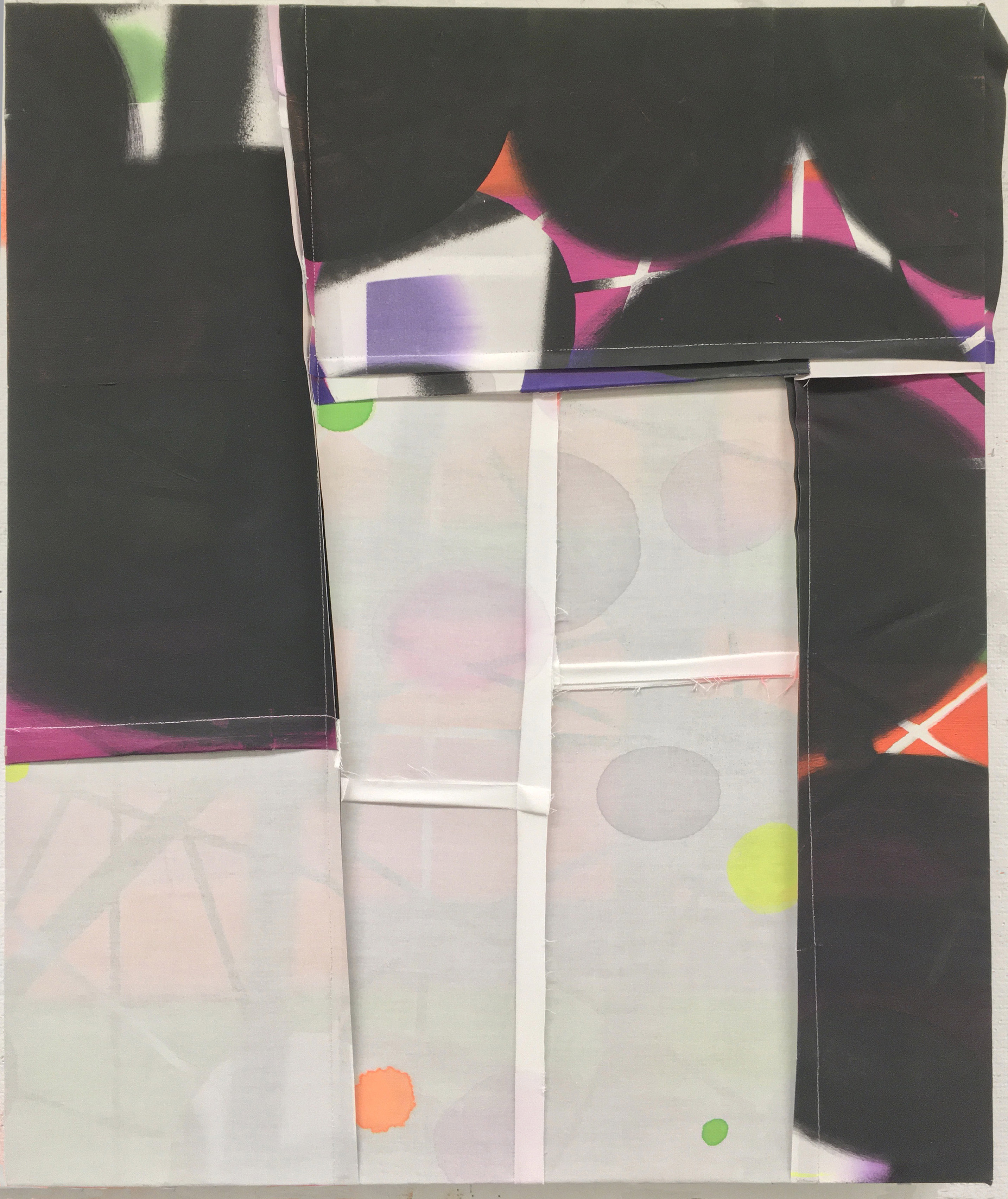 Gina Occhiogrosso: I am a painter whose work is composed not only through the application of wet color on a surface, but through processes of disassembly and realignment, and the incorporation of common, everyday materials like thread and yarn. These activities and elements allow me to explore anxiety, loss, humor and heroic femininity. The hallowed and often masculinized tradition of painting is subverted in my work through a repeated process of cutting and then sewing painted surfaces together to develop new forms, dynamic connections and illusions of depth. Where these freshly stitched edges join, there is a seam, which has both linear and sculptural qualities. The seam acts as a geometric disrupter of curvy ellipses and other organic forms that are carefully rendered and then carved up with alternating precision and chance. The ghost of those cut edges has its own subtle presence. I am interested in developing a surface that's full of the suggestive qualities that abstraction can create. The stitched paintings supply this through the deliberate recalibration of shapes and their relationships to one another.