Marion Starling Boyer is the author of four poetry collections: The Sea Was Never Far, The Clock of the Long Now, Composing the Rain, (winner of Grayson Books 2014 Poetry Chapbook Competition), and Green. Boyer has served on the planning committee for Lit Youngstown's Fall Literary Festival and on the executive board for Kalamazoo's Poetry Festival and leads writing workshops for Lit Cleveland. The poems featured in this issue of Mezzo Cammin are from a new collection she's written about the Ross Sea expeditionary team which supported Shackleton's failed attempt to cross Antarctica in 1915. For more information please visit her at www.marionstarlingboyer.com.





Wendy Taylor Carlisle lives and writes in the Arkansas Ozarks. She is the author of four books, most recently, The Mercy of Traffic, 2020 winner of the Phillip H. McMath Post-Publication Award, and On the Way to the Promised Land Zoo, and five chapbooks. For more information, www.wendytaylorcarlisle.com.





Barbara Lydecker Crane was a Rattle Poetry Prize finalist in 2017 and 2019, has two Pushcart nominations, and several awards from the Maria Faust and the Helen Schaibel Sonnet Contests. She has published three chapbooks: Zero Gravitas, Alphabetricks, and BackWords Logic. Her poems have appeared in Able Muse, Ekphrastic Review, First Things, Light, Measure, Think, Writer's Almanac, and many others.





Jenny Doughty is a former English teacher and Education Adviser to Penguin UK. Originally British, she has lived in Maine since 2002. Her poems have appeared in, among others, The Aurorean, Naugatuck River Review, Four Way Review, and several anthologies. She is currently President of the Maine Poets Society. Her first book of poems, Sending Bette Davis to the Plumber, was published by Moon Pie Press in 2017.





Karen George is author of the poetry collections from Dos Madres Press: Swim Your Way Back (2014), A Map and One Year (2018), and forthcoming Where Wind Tastes Like Pears. Her work appears or is forthcoming in in Adirondack Review, Valparaiso Poetry Review, Indianapolis Review, I-70 Review, Sheila-Na-Gig Online, and Tipton Poetry Journal. She reviews poetry at Poetry Matters. Her website is karenlgeorge.blogspot.com.





Carol Lynn Stevenson Grellas lives in the Sierra Foothills (CA) and is currently enrolled in the Vermont College of Fine Arts, MFA in Writing program. She is an eleven-time Pushcart Prize nominee and a seven-time Best of the Net nominee. In 2012 she won the Red Ochre Chapbook Contest, with her manuscript, Before I Go to Sleep. In 2018 her book In the Making of Goodbyes was nominated for The CLMP Firecracker Award in Poetry, and her poem "A Mall in California" took 2nd place for the Jack Kerouac Poetry Prize. In 2019 her chapbook An Ode to Hope in the Midst of Pandemonium was a finalist for the Eric Hoffer Book Award. Her latest collection Alice in Ruby Slippers, was shortlisted for the 2021 Eric Hoffer Grand Prize as well as awarded honorable mention in the poetry category, and featured recently in Sundress Publication's, The Wardrobes Best Dressed. Her work can be found online and in print and has been recently featured in Verse Daily. She has served as the Editor-in-Chief for the Orchards Poetry Journal and Co-Editor-in-Chief for the Tule Review. Her work has been included in the Saratoga Authors Hall of Fame and according to family lore she is a direct descendant of Robert Louis Stevenson.





Jean L. Kreiling is the author of two collections of poetry: Arts & Letters & Love (2018) and The Truth in Dissonance (2014). Her work has been awarded the Able Muse Write Prize, the Kelsay Books Metrical Poetry Prize, three New England Poetry Club prizes, the Plymouth Poetry Contest prize, and several other honors. She is an Associate Poetry Editor for Able Muse: A Review of Poetry, Prose & Art, and a longtime Powow River Poet.





Gina Occhiogrosso's national group exhibition experience includes group exhibitions at The Painting Center, Curator Gallery, Kathryn Markel Fine Art, and The High Line, in New York City, Pierogi Gallery in Brooklyn, Miami International Airport Gallery (MIA) in Miami, Florida, The Castle Gallery at the College of New Rochelle, New Rochelle, NY, Lehman College Art Gallery, Bronx, NY, Providence College in Providence, RI, Zinc Contemporary in Seattle, WA, and The Tang Teaching Museum, in Saratoga Springs, NY. In 2019, her work was featured at The Seattle Art Fair c/o ZINC contemporary. She has had several one-person shows at such places as ZINC contemporary, Seattle WA, Wilson Gallery at LeMoyne College, Nicole Fiacco Gallery, Hudson, NY, Roos Arts, Rosendale, NY, Saratoga Arts Council Art Gallery, Saratoga Springs, NY, Amrose Sable Gallery, Albany, NY, Lake George Project for the Arts, and Yates Gallery at Siena College. Her work may also be viewed in the Pierogi Flat Files, in NYC. Gina has been in residence at the Elizabeth Murray Artist Residency, MacDowell, Constance Saltonstall Foundation, the Ragdale Foundation, The Vermont Studio Center, the Virginia Center for Creative Arts, Inc (VCCA), and The Millay Colony for the Arts. She was also a Visiting Artist at The American Academy of Rome in Italy in 2014. Her work has been mentioned in the Brooklyn Rail and The New York Times. Gina is represented by Zinc Contemporary in Seattle WA, and Appleton Art Design, Westchester, NY and Westport, CT. Gina's work can be viewed online at www.gocchiogrosso.com and on Instagram and Facebook.





Maggie Palmer lives with her family in Fort Hood, Texas, when not studying English and Classical Philology at the University of Dallas. Her poems have appeared in The Lyric Magazine (Winter 2021 issue), as well as the university publications Eudaimonia and The University Scholar.





Samantha Pious's translations of Renée Vivien are available as A Crown of Violets (Headmistress Press, 2017); her translations of Christine de Pizan are forthcoming. She holds a PhD in Comparative Literature from the University of Pennsylvania. You can find her at samanthapious.com.





Trena Reed is a poet, novelist, and freelance writer living in Lincoln, Nebraska. In the great tradition of poets past, she spent 18 years in the insurance industry before pursuing writing fulltime. Her passion for travel carries her to Thailand, Costa Rica, Portugal, Australia, Egypt and beyond. When not writing or traveling you might find Trena walking with her husband or reading authors long buried—who stalk her, squatting, quite illegally, in the acreage of her poetry and prose. Her ongoing debate with Dante over the finer points of theology spawned a 100-poem project. Trena is allergic to goats and believes sweet cornbread is a crime against humanity. She was Homestead National Monument's Artist-in-Residence in 2013 and regularly contributes articles to three local and regional magazines.





Loom, Mary Romero's first full-length collection, will appear next year through Finishing Line Press — an exploration written in the voices of Penelope and the other women of the Odyssey. Her poems have also appeared in Measure, Birmingham Poetry Review, and Slant, among others, and her chapbook Philoxenia won the Luci Shaw prize. Mary lives in Chattanooga, Tennessee where she works as a teacher, writer, deacon, and mother of two lovely hooligans.





Michele Sharpe, a poet and essayist, is also a high school dropout, hepatitis C survivor, adoptee, and former trial attorney. Her essays appear in venues including The New York Times, The Washington Post, and Poets & Writers. Poems are recently published or forthcoming in Sweet, The Mom Egg Review, Rogue Agent, and Salamander. She lives in North Florida.





Gail White is a contributing editor of Light Poetry Magazine and is widely published in formalist poetry journals. Her most recent book, Asperity Street, can be found on Amazon, along with her chapbook Catechism. Home is in Breaux Bridge, LA, where the cats are.





The most recent collection of poems by Marly Youmans is The Book of the Red King (Montreal: Phoenicia Publishing, 2019.) Her most recent novel is Charis in the World of Wonders (San Francisco: Ignatius Press, 2020.).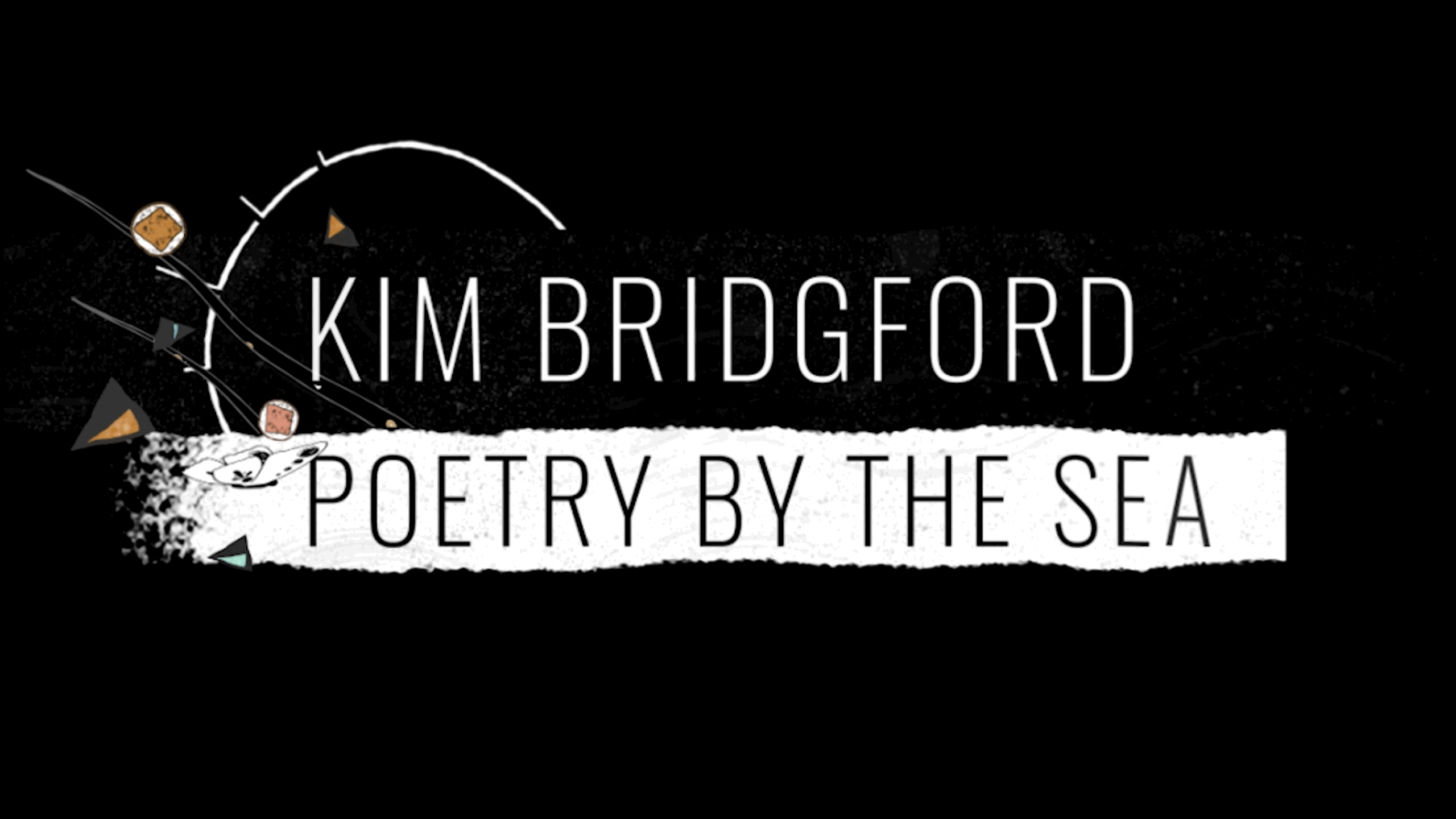 The Poetry by the Sea Spring Celebration is available for viewing on Youtube as a permanent memorial and tribute to Mezzo Cammin's founder, Dr. Kim Bridgford (1959-2020). Click here to watch.
The 2021 Poetry by the Sea conference was canceled due to COVID-19. The next conference is planned for May 24-27 2022.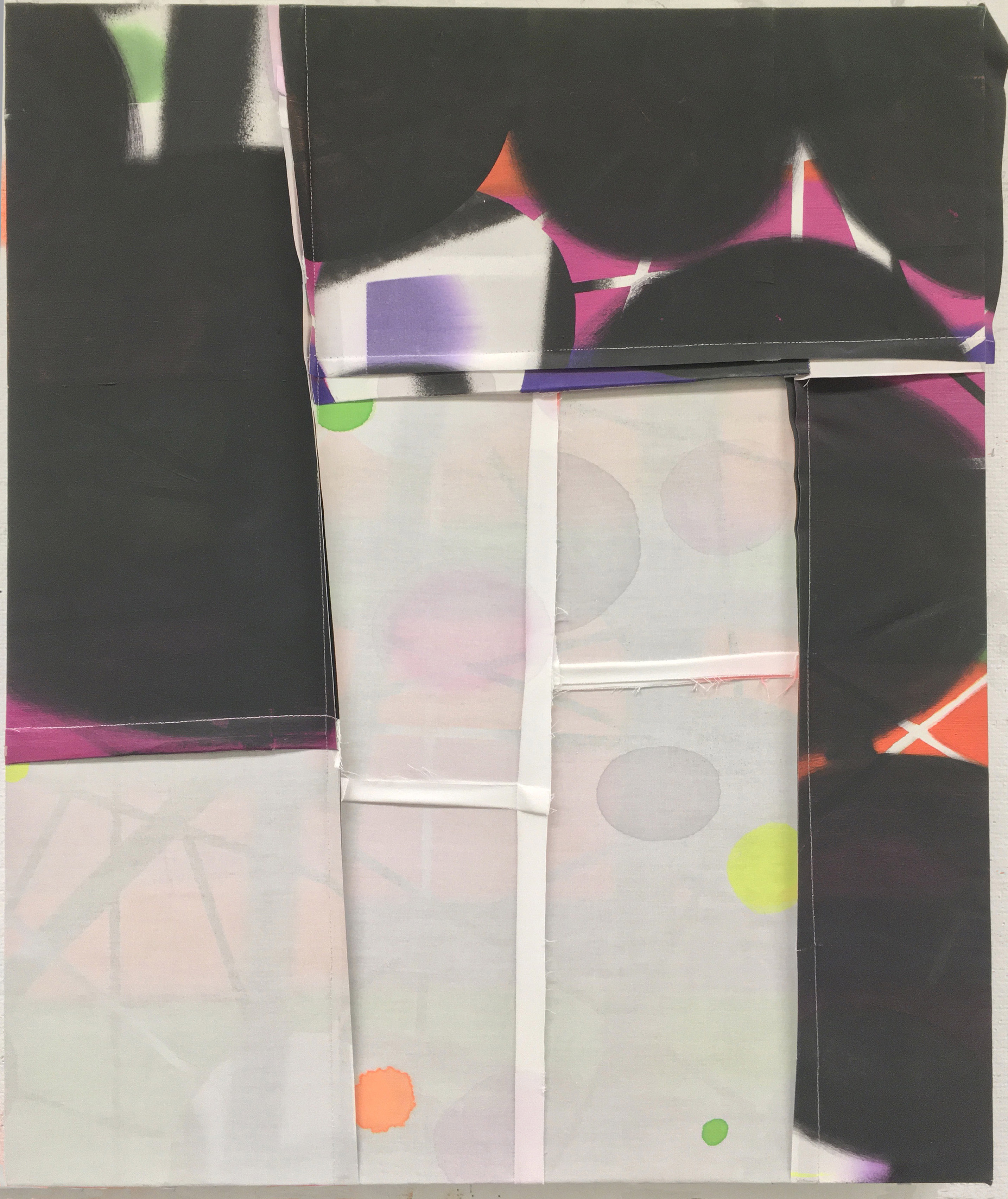 Gina Occhiogrosso: I am a painter whose work is composed not only through the application of wet color on a surface, but through processes of disassembly and realignment, and the incorporation of common, everyday materials like thread and yarn. These activities and elements allow me to explore anxiety, loss, humor and heroic femininity. The hallowed and often masculinized tradition of painting is subverted in my work through a repeated process of cutting and then sewing painted surfaces together to develop new forms, dynamic connections and illusions of depth. Where these freshly stitched edges join, there is a seam, which has both linear and sculptural qualities. The seam acts as a geometric disrupter of curvy ellipses and other organic forms that are carefully rendered and then carved up with alternating precision and chance. The ghost of those cut edges has its own subtle presence. I am interested in developing a surface that's full of the suggestive qualities that abstraction can create. The stitched paintings supply this through the deliberate recalibration of shapes and their relationships to one another.