Barbara Lydecker Crane






She Winds a Chain Around Her Finger



Portrait of a Lady, a painting by Catharina van Hemessen; Antwerp, Belgium, 1551

This woman casts a shadow; she looks real,
so real that one imagines she could walk
out from her picture frame. And then she'd talk
about her pending union—its appeal
of children, and having a respected place
in city life—but, too, of reining in
herself, obeisance to that next of kin.
Of modest means, without a comely face,
this woman faced the choice that I would, too.
At twenty-six I looked at my position.
Although my art had earned me recognition,
I put aside my paints and I withdrew
to wed. What made me close the door to fame
was fervent hope for children. They never came. 








The Desperate Man



Le Désespéré, a painting by Gustave Courbet, Paris, c. 1843-45

Bursting from the canvas, crazed, I stare;
I want to startle you and make you share
the feel of hands clawing through your hair.
No other painter shocks with equal flair
or paints so clearly only what is there.
The others want to prettify; I dare
to paint the truth. But yet I am aware
my path has risk. Last night I had a nightmare:
imprisoned in a castle in the air.
I follow no salon, no standard-bearer,
have only the occasional affair.
With alternating fervor and despair,
I am alone. Tonight I am in terror
Courbet won't be remembered anywhere.



AUTHOR BIO
Barbara Lydecker Crane was a Rattle Poetry Prize finalist in 2017 and 2019, has two Pushcart nominations, and several awards from the Maria Faust and the Helen Schaibel Sonnet Contests. She has published three chapbooks: Zero Gravitas, Alphabetricks, and BackWords Logic. Her poems have appeared in Able Muse, Ekphrastic Review, First Things, Light, Measure, Think, Writer's Almanac, and many others.
POETRY CONTRIBUTORS

Marion Starling Boyer

Barbara Lydecker Crane

Jenny Doughty

Nicole Caruso Garcia

Karen L. George

Carol Grellas

Jean L. Kreiling

Maggie Palmer

Samantha Pious

Trena Reed

Mary Romero

Michele Sharpe

Gail White

Marly Youmans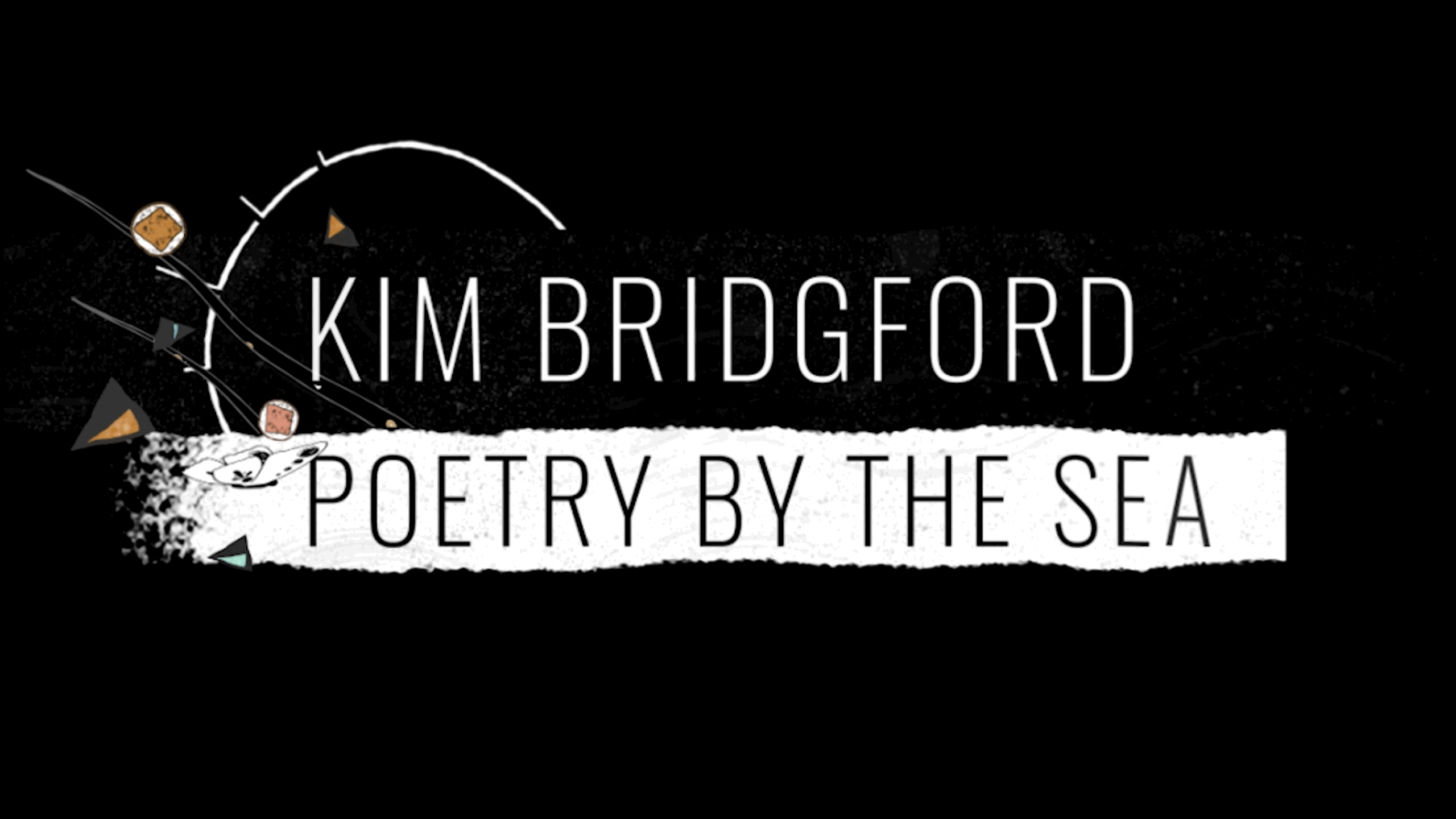 The Poetry by the Sea Spring Celebration is available for viewing on Youtube as a permanent memorial and tribute to Mezzo Cammin's founder, Dr. Kim Bridgford (1959-2020). Click here to watch.
The 2021 Poetry by the Sea conference was canceled due to COVID-19. The next conference is planned for May 24-27 2022.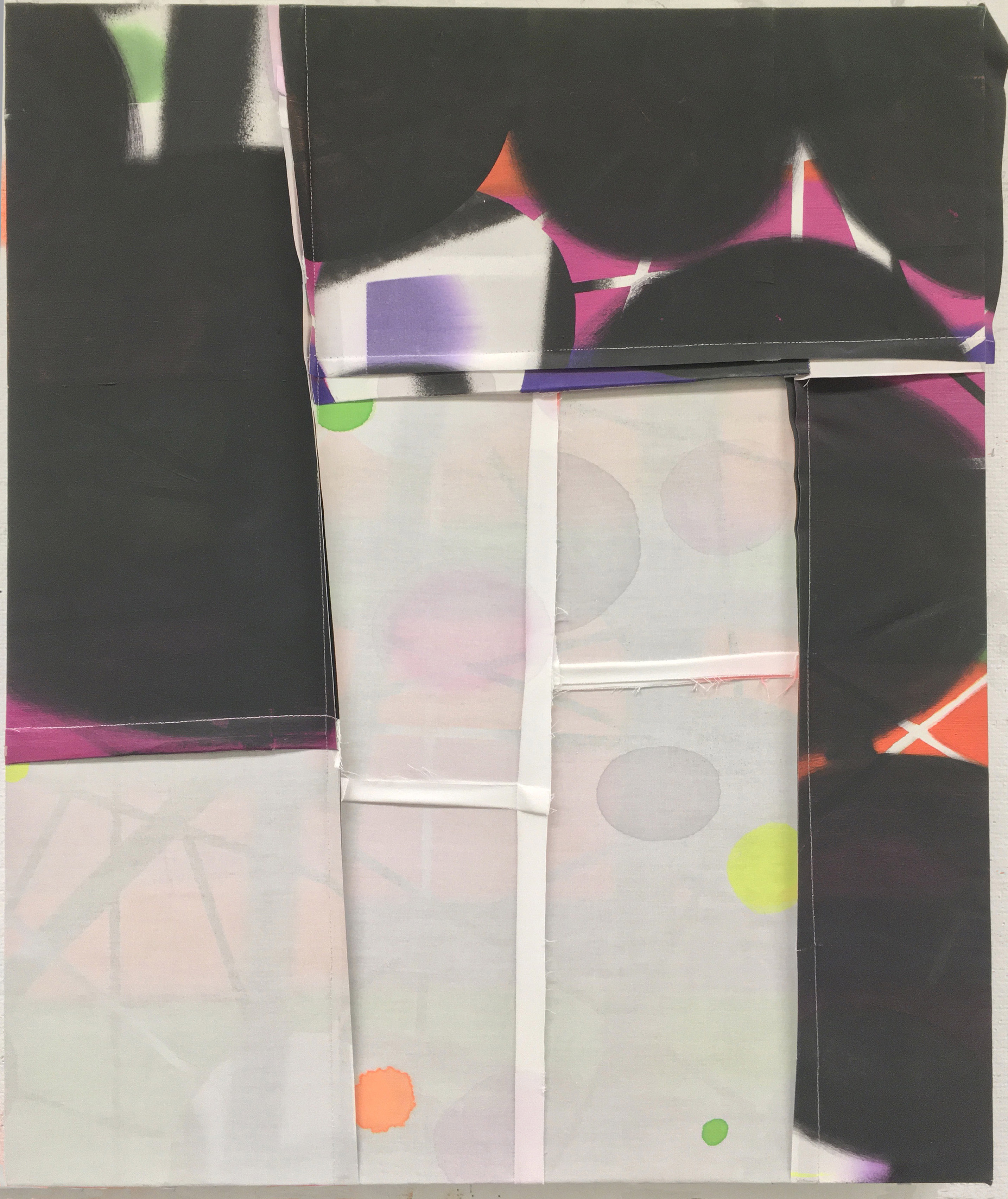 Gina Occhiogrosso: I am a painter whose work is composed not only through the application of wet color on a surface, but through processes of disassembly and realignment, and the incorporation of common, everyday materials like thread and yarn. These activities and elements allow me to explore anxiety, loss, humor and heroic femininity. The hallowed and often masculinized tradition of painting is subverted in my work through a repeated process of cutting and then sewing painted surfaces together to develop new forms, dynamic connections and illusions of depth. Where these freshly stitched edges join, there is a seam, which has both linear and sculptural qualities. The seam acts as a geometric disrupter of curvy ellipses and other organic forms that are carefully rendered and then carved up with alternating precision and chance. The ghost of those cut edges has its own subtle presence. I am interested in developing a surface that's full of the suggestive qualities that abstraction can create. The stitched paintings supply this through the deliberate recalibration of shapes and their relationships to one another.