Jean L. Kreiling






Ovillejos of the Dance



1. Quasi

after Johannes Brahms' Serenade No. 2, op. 16, movement IV, Quasi menuetto (listen at 20:40)

The clarinet's a sprightly ghost,
almost
the beau with whom you took a chance—
the dance
your one embrace. The tarnished gold
of old
romance has dulled, but you're consoled
by courtly three-beat etiquette
as woodwinds hum this minuet—
almost the dance of old.


2. Polka?

after Antonín Dvořák's Czech Suite, op. 39, movement II, Polka

What polka glides and lilts like this?
A kiss
of violin finesse unfurls
a whirl
of airy steps so light they seem
a dream;
the cellos' new staccato theme
alludes to clogs and country things,
but every measure sways and sings—
a kiss, a whirl, a dream.


2. Hesitation

after Samuel Barber's Souvenirs, op. 28, no. 5, Hesitation Tango

A red rose and a rendezvous…
you too
might hear the offer these notes make,
might take
the floor for passion's pantomime.
Your time
to dance is brief—this is your prime—
but heat can burn. Some watch and wait;
even these rhythms hesitate.
You too might take your time.






Sleep and His Half-Brother Death

after a painting by John William Waterhouse, 1874

Half-brothers, they appear to be near-twins.
They half-recline together, one in light
and one in shade, where every truth begins.

Sleep lounges in the foreground, his pale shins
carelessly crossed, his posture less upright
than his half-brother's. Although the near-twins

share curly heads and narrow chests, their chins
distinguish them: Death's lifted—jawline tight
with doom—Sleep's dipping as his nap begins.

Death half-embraces Sleep and all his sins—
the poppies in his hand, the impolite
bare toes—there's sympathy between near-twins.

But Death's stiff neck suggests the disciplines
of modesty and caution. And despite
Sleep's half-light, here our self-deceit begins.

We mourn our dead, we ponder might-have-beens—
while Sleep leans toward Death, calmly. Their birthright
is ours: half-brothers, and in fact, near-twins,
both nudge at blackness where an end begins.



AUTHOR BIO
Jean L. Kreiling is the author of two collections of poetry: Arts & Letters & Love (2018) and The Truth in Dissonance (2014). Her work has been awarded the Able Muse Write Prize, the Kelsay Books Metrical Poetry Prize, three New England Poetry Club prizes, the Plymouth Poetry Contest prize, and several other honors. She is an Associate Poetry Editor for Able Muse: A Review of Poetry, Prose & Art, and a longtime Powow River Poet.
POETRY CONTRIBUTORS

Marion Starling Boyer

Barbara Lydecker Crane

Jenny Doughty

Nicole Caruso Garcia

Karen L. George

Carol Grellas

Jean L. Kreiling

Maggie Palmer

Samantha Pious

Trena Reed

Mary Romero

Michele Sharpe

Gail White

Marly Youmans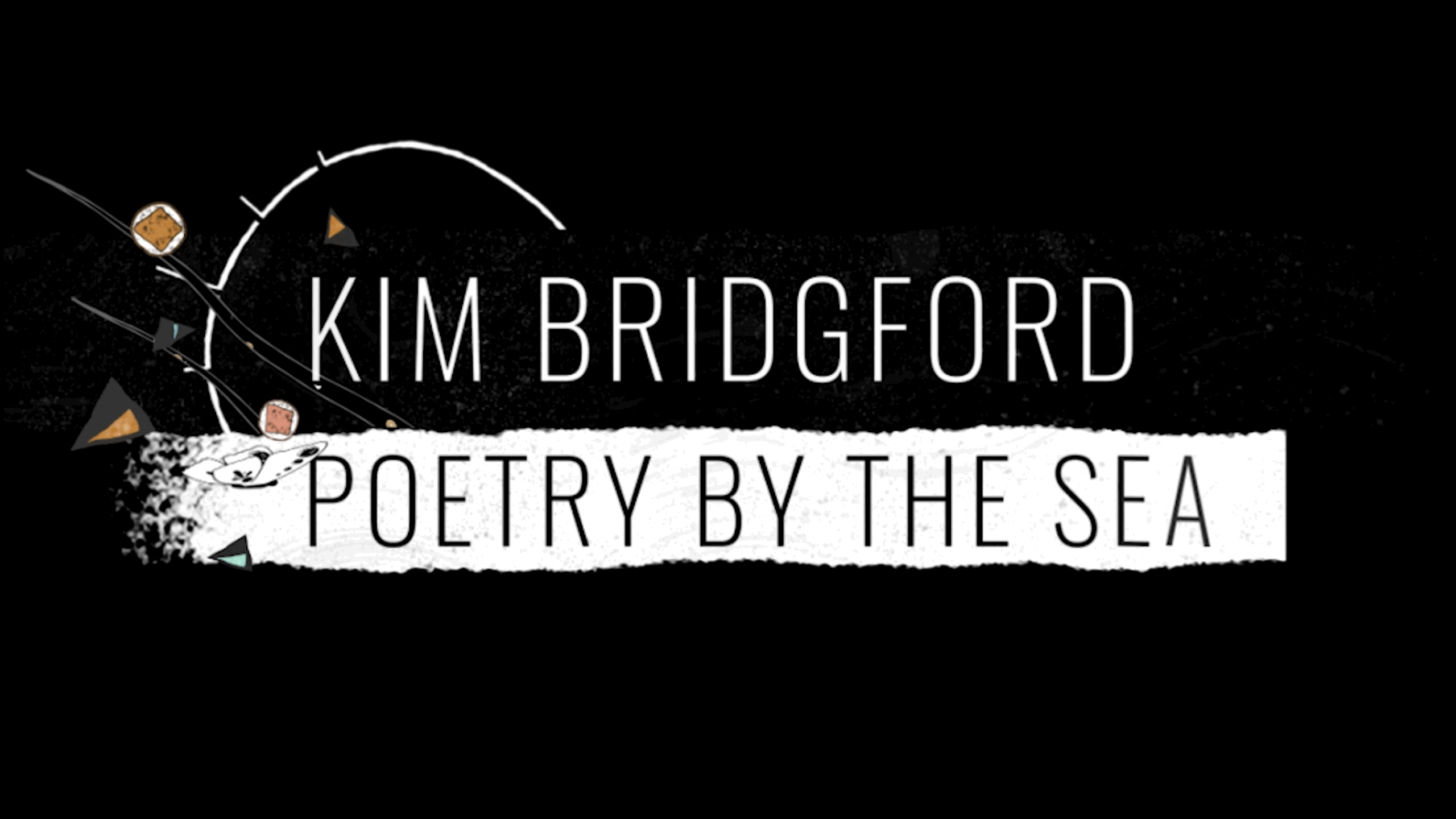 The Poetry by the Sea Spring Celebration is available for viewing on Youtube as a permanent memorial and tribute to Mezzo Cammin's founder, Dr. Kim Bridgford (1959-2020). Click here to watch.
The 2021 Poetry by the Sea conference was canceled due to COVID-19. The next conference is planned for May 24-27 2022.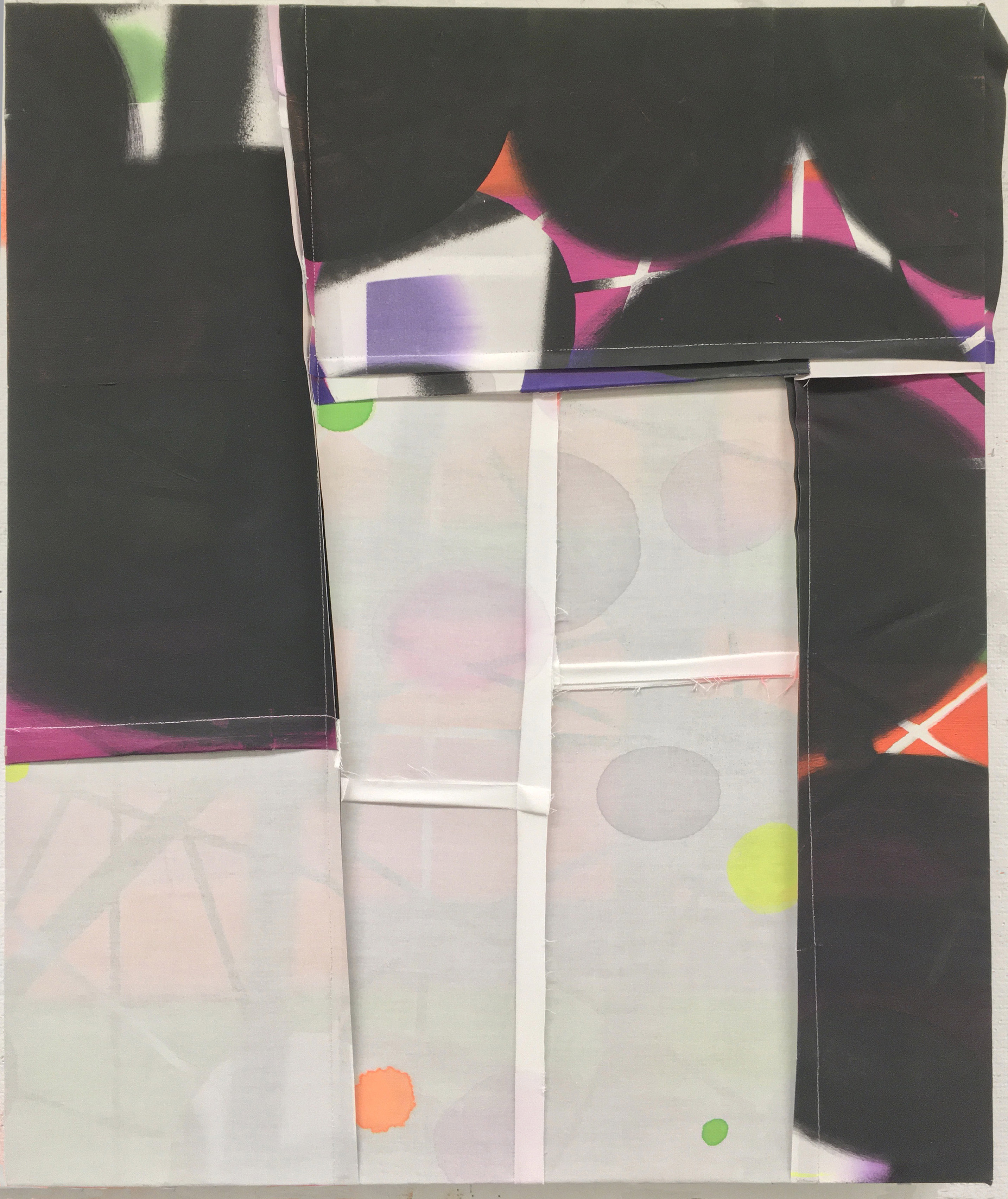 Gina Occhiogrosso: I am a painter whose work is composed not only through the application of wet color on a surface, but through processes of disassembly and realignment, and the incorporation of common, everyday materials like thread and yarn. These activities and elements allow me to explore anxiety, loss, humor and heroic femininity. The hallowed and often masculinized tradition of painting is subverted in my work through a repeated process of cutting and then sewing painted surfaces together to develop new forms, dynamic connections and illusions of depth. Where these freshly stitched edges join, there is a seam, which has both linear and sculptural qualities. The seam acts as a geometric disrupter of curvy ellipses and other organic forms that are carefully rendered and then carved up with alternating precision and chance. The ghost of those cut edges has its own subtle presence. I am interested in developing a surface that's full of the suggestive qualities that abstraction can create. The stitched paintings supply this through the deliberate recalibration of shapes and their relationships to one another.