Jenny Doughty






A Reply from the Subject



Death shall not brag thou wanderst in his shade
While in eternal lines to time thou growest.
So long as men can breathe or eyes can see
So long lives this, and this gives life to thee.

My summer's day was ended long ago;
my shade remains still locked within your lines.
My grave lies where no one will ever know
or care about, but yours became a shrine
for tourists hot upon the culture trail
of England that you so immortalized.
Oh you who thought your sonnets could not fail
to live beyond your time, were you surprised
that I did not bend to your will? I am
the one forgotten here, the mystery—
I tell you that I do not give a damn
for words that wipe me out of history.
Tell me, you readers, look across the span
of time: am I a woman or a man?








Schrödinger's Valentine



I was uncertain if the heart
inside my breast was live or dead:
a particle apart from me
collapsing to a wave instead.

You lifted my heart's lid and all
uncertainty was gone. How fast
I fell in love's unknown but my
position is precise at last.



AUTHOR BIO
Jenny Doughty is a former English teacher and Education Adviser to Penguin UK. Originally British, she has lived in Maine since 2002. Her poems have appeared in, among others, The Aurorean, Naugatuck River Review, Four Way Review, and several anthologies. She is currently President of the Maine Poets Society. Her first book of poems, Sending Bette Davis to the Plumber, was published by Moon Pie Press in 2017.
POETRY CONTRIBUTORS

Marion Starling Boyer

Barbara Lydecker Crane

Jenny Doughty

Nicole Caruso Garcia

Karen L. George

Carol Grellas

Jean L. Kreiling

Maggie Palmer

Samantha Pious

Trena Reed

Mary Romero

Michele Sharpe

Gail White

Marly Youmans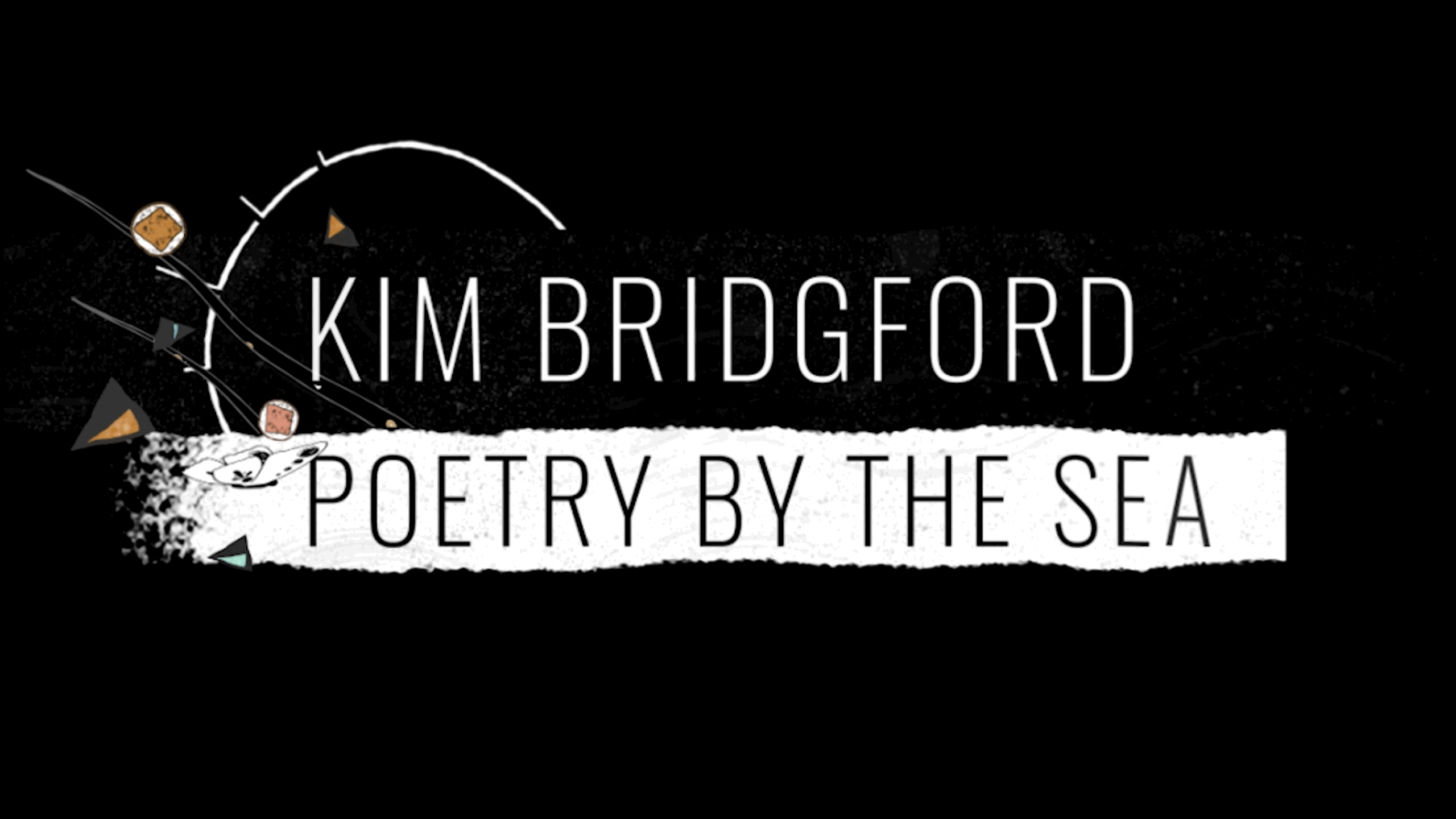 The Poetry by the Sea Spring Celebration is available for viewing on Youtube as a permanent memorial and tribute to Mezzo Cammin's founder, Dr. Kim Bridgford (1959-2020). Click here to watch.
The 2021 Poetry by the Sea conference was canceled due to COVID-19. The next conference is planned for May 24-27 2022.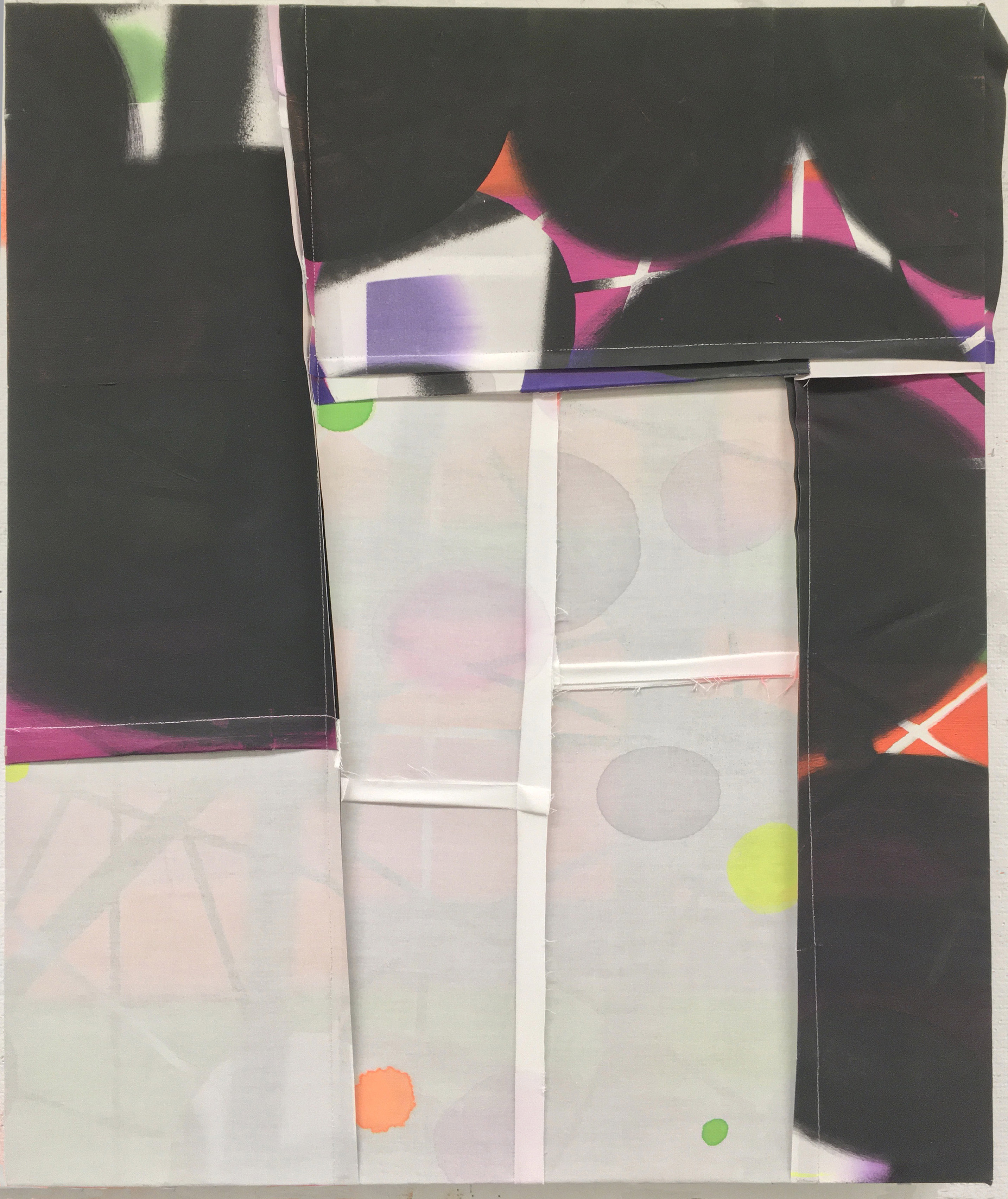 Gina Occhiogrosso: I am a painter whose work is composed not only through the application of wet color on a surface, but through processes of disassembly and realignment, and the incorporation of common, everyday materials like thread and yarn. These activities and elements allow me to explore anxiety, loss, humor and heroic femininity. The hallowed and often masculinized tradition of painting is subverted in my work through a repeated process of cutting and then sewing painted surfaces together to develop new forms, dynamic connections and illusions of depth. Where these freshly stitched edges join, there is a seam, which has both linear and sculptural qualities. The seam acts as a geometric disrupter of curvy ellipses and other organic forms that are carefully rendered and then carved up with alternating precision and chance. The ghost of those cut edges has its own subtle presence. I am interested in developing a surface that's full of the suggestive qualities that abstraction can create. The stitched paintings supply this through the deliberate recalibration of shapes and their relationships to one another.