Maggie Palmer






It's All Greek to Me



Grey-eyed Athena smiled on us,
We laughed til half past three—
You may well be Odysseus
But I'm no Penelope

Old letters, round-toned in the dark,
Young hands not quite aligned;
Your head runs circles round your heart—
Tonight that sounds just fine

So swing me round the parking lot,
Sing when I walk you home;
And you can hold me if you want
But don't call on the phone

Heaven save me from all "meant-to-be"s,
Crossed stars and storied pasts;
Leave sentiment to Socrates,
Thank God for what won't last








Roses at the Window



There are roses at the window, there is lilac at the door
But the hands that used to tend them aren't coming anymore.
They have left this house behind them, as they've left too much before
There were roses at the window, there was lilac at the door.
Fallen petals in the driveway, empty pots upon the floor
Seem to speak a life abandoned; and it's such a pity, for
There are roses at the window, there is lilac at the door,
And the hands that used to tend them aren't coming anymore.


AUTHOR BIO
Maggie Palmer lives with her family in Fort Hood, Texas, when not studying English and Classical Philology at the University of Dallas. Her poems have appeared in The Lyric Magazine (Winter 2021 issue), as well as the university publications Eudaimonia and The University Scholar.
POETRY CONTRIBUTORS

Marion Starling Boyer

Barbara Lydecker Crane

Jenny Doughty

Nicole Caruso Garcia

Karen L. George

Carol Grellas

Jean L. Kreiling

Maggie Palmer

Samantha Pious

Trena Reed

Mary Romero

Michele Sharpe

Gail White

Marly Youmans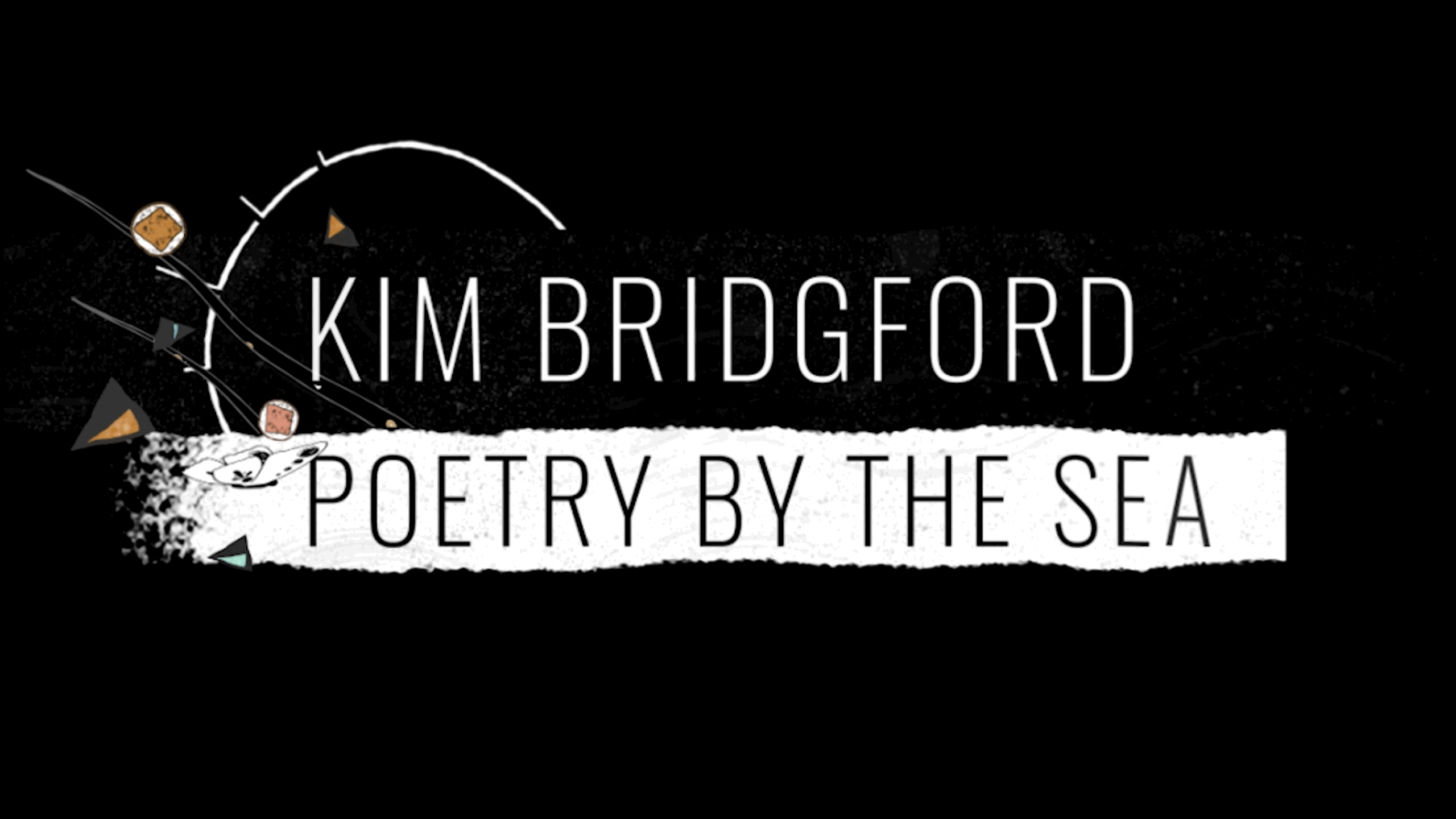 The Poetry by the Sea Spring Celebration is available for viewing on Youtube as a permanent memorial and tribute to Mezzo Cammin's founder, Dr. Kim Bridgford (1959-2020). Click here to watch.
The 2021 Poetry by the Sea conference was canceled due to COVID-19. The next conference is planned for May 24-27 2022.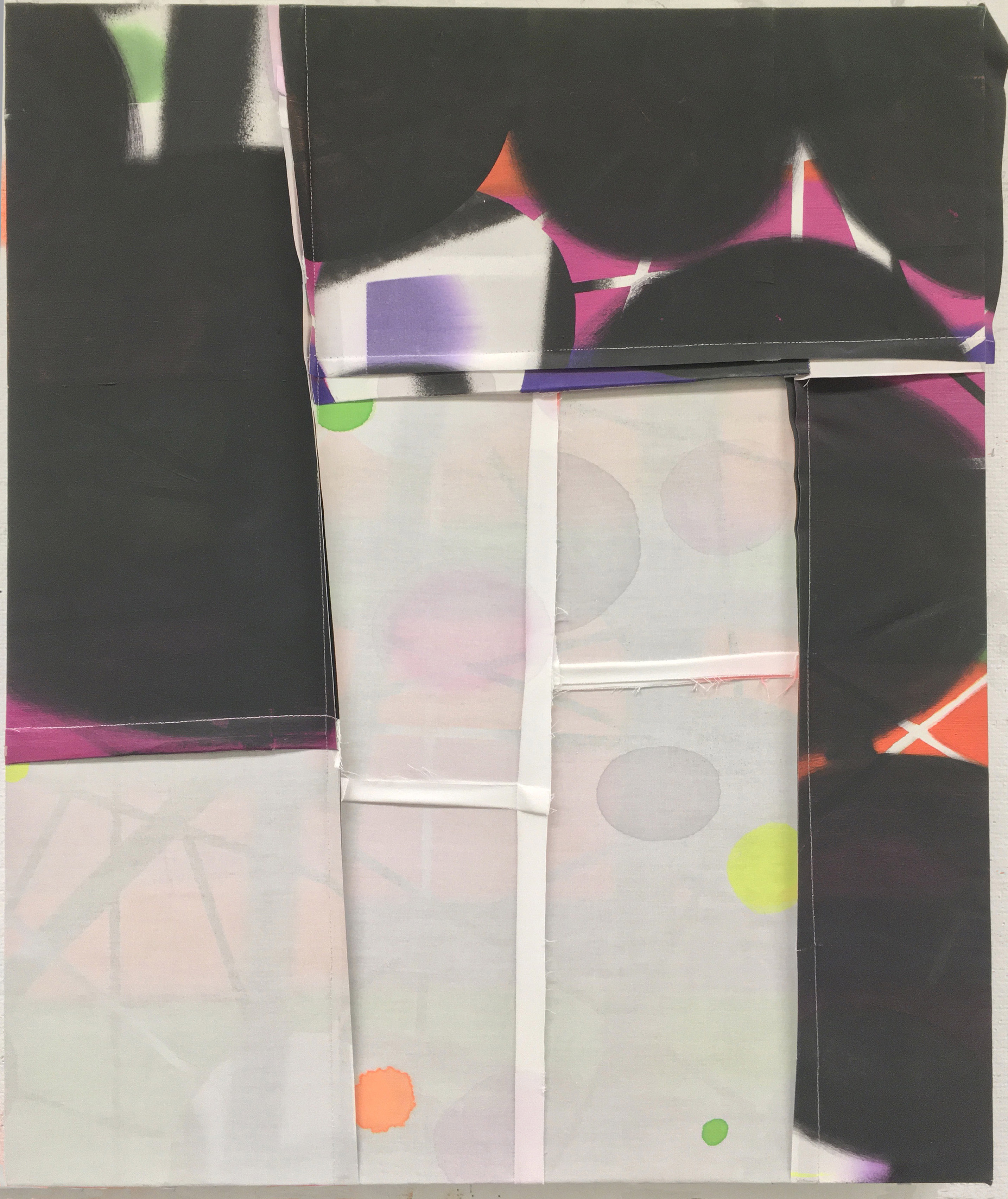 Gina Occhiogrosso: I am a painter whose work is composed not only through the application of wet color on a surface, but through processes of disassembly and realignment, and the incorporation of common, everyday materials like thread and yarn. These activities and elements allow me to explore anxiety, loss, humor and heroic femininity. The hallowed and often masculinized tradition of painting is subverted in my work through a repeated process of cutting and then sewing painted surfaces together to develop new forms, dynamic connections and illusions of depth. Where these freshly stitched edges join, there is a seam, which has both linear and sculptural qualities. The seam acts as a geometric disrupter of curvy ellipses and other organic forms that are carefully rendered and then carved up with alternating precision and chance. The ghost of those cut edges has its own subtle presence. I am interested in developing a surface that's full of the suggestive qualities that abstraction can create. The stitched paintings supply this through the deliberate recalibration of shapes and their relationships to one another.