Kim Bridgford is a professor of English at Fairfield University, the editor of Dogwood and Mezzo Cammin, and a resident faculty member of Fairfield's new M.F.A. program on Enders Island, off the coast of Mystic, Connecticut. The recipient of grants from the National Endowment for the Arts and the Connecticut Commission on the Arts, she is the author of three collections of poetry: Undone, Instead of Maps, and In the Extreme: Sonnets about World Records. She is currently working on a three-book poetry and photography project with visual artist Jo Yarrington, focusing on journey and sacred space in Iceland, Venezuela, and Bhutan. She was the 2007 Connecticut Touring Poet. Other earlier work in Mezzo Cammin: 2009.1, 2008.1.





Debra Bruce's third book, What Wind Will Do, was published by Miami University Press of Ohio, and she's had work in The Atlantic, The Formalist, Poetry, Ploughshares, The Virginia Quarterly Review, Prairie Schooner, and other journals. She has been the recipient of grants and awards from the National Endowment for the Arts, National Endowment for the Humanities, The Illinois Arts Council, The Poetry Society of America, and Poetry. She is a professor of English at Northeastern Illinois University in Chicago. Visit Debra Bruce's website. Other earlier work in Mezzo Cammin: 2007.1, 2006.1.





Kathryn Jacobs is a poet and medievalist. Her first chapbook, Advice Column, was published in 2008 by Finishing Line Press; another, Signs of Our Time, appeared in August 2009 from Pudding House Press. She has over a hundred poems published in a wide variety of journals such as Measure, New Formalist, Acumen, Washington Literary Review, Poetry Midwest, Slant, Decanto, Mezzo Cammin, The Barefoot Muse, 14 by 14, Main Channel, etc. She also has a doctorate from Harvard, a scholarly book on medieval marriage customs, and sixteen articles. She teaches at Texas A & M-C. Other earlier work in Mezzo Cammin: 2008.1, 2007.1.




photo courtesy of
Jude Giaramita

April Lindner's debut novel, Jane, is forthcoming in Fall 2010 from the Poppy imprint of Little, Brown. A contemporary retelling of Jane Eyre, the novel features a Sarah Lawrence dropout-turned-nanny who falls in love with her employer, an iconic rock star on the brink of a comeback. Lindner's poetry collection, Skin, received the 2002 Walt McDonald First Book Poetry Prize from Texas Tech University Press. She is an associate professor at Saint Joseph's University in Philadelphia. Other earlier work in Mezzo Cammin: 2007.2.





Jennifer Davis Michael holds a Ph.D. from Northwestern University and is Professor of English at the University of the South in Sewanee, Tennessee. Her teaching and scholarship focus on British Romanticism. She is the author of Blake and the City (Bucknell University Press, 2006).





Angela Alaimo O'Donnell teaches English, Creative Writing, and interdisciplinary courses in American Catholic Studies at Fordham University in New York City. She also serves as Associate Director of the Curran Center for American Catholic Studies. Her chapbooks Mine (2007) and Waiting for Ecstasy (2009) were published by Finishing Line Press and Franciscan University Press, and a full-length collection of poems, Moving House, has recently been released by Word Press. Her poems have appeared in America, Potomac Review, First Things, Christian Century, Comstock Review, RUNES, Xavier Review, The Cresset, Pedestal Magazine.com, Die-Cast Garden.com, Hawaii Pacific Review, Windhover, and other journals. She is currently working on a collection of saints' lives, tentatively titled Saint Sinatra. Other earlier work in Mezzo Cammin: 2007.2.





Doris Watts lives in Temecula, California. Her poems have appeared in Mezzo Cammin, The Formalist (she was twice a finalist in the Howard Nemerov Sonnet Competition), Blue Unicorn, The Lyric, and The Mid-American Poetry Review. She has work forthcoming in 14 by 14. She graduated from the University of Redlands and completed a Special Major Master's Degree in Technical Communication at San Diego State University. She has worked as a usability specialist, examining the human interface with hardware and software documentation, and as a technical writer. Other earlier work in Mezzo Cammin: 2009.1.





Jo Yarrington's drawings, photographs, and architecturally-based installations have been shown in exhibitions at the Aldrich Contemporary Art Museum, CT, Museum of Glass, WA, Contemporary Jewish Museum, San Francisco, DeCordova Museum and Sculpture Park, MA, Artists Space, NY, and William Benton Museum of Art, CT. International exhibitions have included Galeria Sala Uno, Italy, Centro de las Artes de Guanajuato, Mexico, Christuskirche, Germany, Glasgow School of Art, Scotland. She is a recipient of fellowships from the Pollock Krasner Foundation, the MacDowell Colony, SIMS/Iceland, the American Scandinavian Foundation, the Brandywine Institute, the Pennsylvania Council for the Arts and the Connecticut Commission on Culture and Tourism. In 2001, she represented the United States at the Sharjah Biennial, United Arab Emirates. She is a Professor of Studio Art in the Department of Visual and Performing Arts at Fairfield University in Fairfield, CT. She lives and works in New York City and Norwalk, CT. Visit Joy Yarrington's website. Other earlier work in Mezzo Cammin: 2007.1.




photo courtesy of
Ellen Datlow

Marly Youmans's latest book, the novel Val/Orson (U.K.: P. S. Publishing, 2009) was just named "Book of the Year" by Books & Culture. Her eighth book will be a collection of poetry, The Throne of Psyche (Mercer University Press, 2011); the title poem appeared in Mezzo Cammin. Other earlier work in Mezzo Cammin: 2009.1, 2008.2, 2008.1, & 2007.1.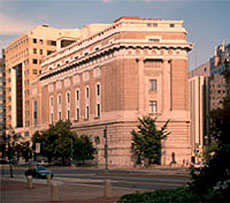 Mezzo Cammin
is proud to announce that The
Mezzo Cammin
Women Poets Timeline Project, which will eventually be the largest database of women poets in the world, was launched on Saturday, March 27, 2010, at 6:00 PM at the National Museum of Women in the Arts in Washington, D.C. (Photo by Tom Field)
Visit Timeline
.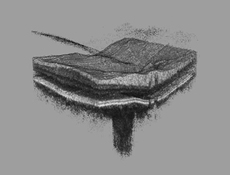 Jo Yarrington
: I've always been interested in liminal places, areas of the mind or reality that blur definition, that exist somewhere in between. When first reading
Swann's Way
, I instantly identified with Proust's ruminations on the space between sleeping and waking. Suspended in that glide from consciousness to unconsciousness, he seemed to find a threshold to unfettered freedom and clarity. In Brontë's
Villette
, when faced with the harsh realities and social restrictions of Victorian England, Lucy Snow could slip into her shadowland, an interior place of refuge and boundless possibilities. And, in
Atonement
, McEwan spoke to the fertile pause between stillness and motion when he wrote "the mystery was in the instant before it moved, the dividing moment between moving and nonmoving, when her intention took effect." It is these elusive, shifting planes, these fluctuations in our psychic core and physical being, these changeable and charged arenas that I explore in my visual art.