Kathryn Jacobs






Sound-Magic



A bulwark against chaos: lattice-work
to hold off wrecking balls. And yet it works--
until you let the spell down. Think of it
as incantation: weaving glowing strands
of textured sound to fortify the mesh.
And as you chant, you know that one missed word,
one stutter (drop-stitch?) and the whole shebang
will splinter into powder--and you too.

Precarious: there might be other ways
to intercept disaster. Probably.
But this one's yours: you go with what you know.
And love. Because despite the stomach-fear
of almost slipping, it's a high as well:
a complex ritual; the hum of power.







Divorce Column



He thinks he's dying. And he might be right
for all you know: conviction's powerful.
Or else it's blackmail: suicide or back.
But even if he's dying, let's be frank:
"pathetic" doesn't cut it.

I don't mean
he isn't serious. The problem is,
you can't depend on it: he might revive,
and then you're stuck with him. Or it's a line.
And either way he's got you all locked down--

In fact, he banks on it. So how about this:
next time the man insists he's going to die,
just tell him that he might try living first--
and if he doesn't plan to, you still do.
He's way too big to carry, girl. Cut loose....


AUTHOR BIO
Kathryn Jacobs is a poet and medievalist. Her first chapbook, Advice Column, was published in 2008 by Finishing Line Press; another, Signs of Our Time, appeared in August 2009 from Pudding House Press. She has over a hundred poems published in a wide variety of journals such as Measure, New Formalist, Acumen, Washington Literary Review, Poetry Midwest, Slant, Decanto, Mezzo Cammin, The Barefoot Muse, 14 by 14, Main Channel, etc. She also has a doctorate from Harvard, a scholarly book on medieval marriage customs, and sixteen articles. She teaches at Texas A & M-C. Other earlier work in Mezzo Cammin: 2008.1, 2007.1.
POETRY CONTRIBUTORS

Debra Bruce

Kathryn Jacobs

April Lindner

Jennifer Davis Michael

Angela O'Donnell

Doris Watts

Marly Youmans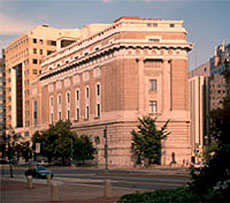 Mezzo Cammin
is proud to announce that The
Mezzo Cammin
Women Poets Timeline Project, which will eventually be the largest database of women poets in the world, was launched on Saturday, March 27, 2010, at 6:00 PM at the National Museum of Women in the Arts in Washington, D.C. (Photo by Tom Field)
Visit Timeline
.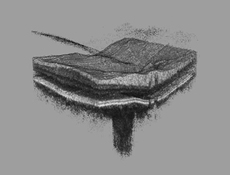 Jo Yarrington
: I've always been interested in liminal places, areas of the mind or reality that blur definition, that exist somewhere in between. When first reading
Swann's Way
, I instantly identified with Proust's ruminations on the space between sleeping and waking. Suspended in that glide from consciousness to unconsciousness, he seemed to find a threshold to unfettered freedom and clarity. In Brontë's
Villette
, when faced with the harsh realities and social restrictions of Victorian England, Lucy Snow could slip into her shadowland, an interior place of refuge and boundless possibilities. And, in
Atonement
, McEwan spoke to the fertile pause between stillness and motion when he wrote "the mystery was in the instant before it moved, the dividing moment between moving and nonmoving, when her intention took effect." It is these elusive, shifting planes, these fluctuations in our psychic core and physical being, these changeable and charged arenas that I explore in my visual art.