Ann Michael






Variations on a Line of Dickens



(Belaruse, 1985)

It was the best of times, it was the worst
of times, when nothing seemed to go our way,
though happiness is what we wanted. First

we stood in endless queues, outside, and cursed
the lack of cheese or bread; our pals would say
it wasn't the best of times, it was the worst.

We'd swill cheap vodka, harshening our thirst,
highlighting deprivations of each day,
when happiness was all we wanted. First

we'd press our bodies close enough to burst
the paper bag of lack. Kissing? We could play
at that sometimes, but it was the worst

thing to let go. Our lips still pursed,
the tastes of sex would linger and relay
that happiness is what we'd wanted; first

encounters always best, solid, immersed
in flesh and heat--forget the fray--
those were the best of times, and yes, the worst.
Happiness was what we wanted first.







On the South Slope



Oak and beech leaf layer
the swale thick with sun like chalk marks
rimming edges
of the road, gravel and litter,
leaf-slide and tire track,
a region in pieces, and all of a piece:
early winter hues tricked out under sky
between blue and russet, everything
seems to mesh
linked twigs and dry foliage
entwined and indistinct until
legs and rump emerge from the woods' floor--
limbs made visible, white fur
under the tail, belly bloodied, gut-shot,
dragged itself
down-slope to die so near
the road's shoulder it seemed
hidden. But someone had found it first.
The head appears misshapen--there,
the slim muzzle with its crescents
under the eyes
eyes with a great gap between
their lost, umber stare.
Pink marrow. The brow gouged clean
with a saw; it had been a buck,
its rack gone
skull sawn apart taking, too,
the large soft ears. The rest left
on the slope: pieces, and all of a piece,
and the brittle leaves clamoring in the breeze
outlining the dead.


AUTHOR BIO
Ann Michael is the writing coordinator at DeSales University of Center Valley, PA, and the author of three chapbooks, most recently The Minor Fauna (Finishing Line). She's also a librettist, essayist and radio commentator. She lives in eastern Pennsylvania surrounded by domestic animals. Her work has appeared in Poem, Runes, 9th Letter, Natural Bridge, Dogwood, Painted Bride Quarterly, ISLE, and many other journals and anthologies. Earlier work in Mezzo Cammin: 2007.2
POETRY CONTRIBUTORS

Sarah Busse

Barbara Crooker

Jehanne Dubrow

Annie Finch

Ann Fisher-Wirth

Dolores Hayden

Melanie Houle

Michele Leavitt

Diane Lockward

Charlotte Mandel

Ann Michael

Tatyana Mishel

Jennifer Reeser

Wendy Sloan

Diane Arnson Svarlien

Marilyn Taylor

Kathrine Varnes

Terri Witek

Marly Youmans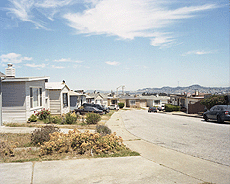 Marion Belanger
: My current project,
Continental Drift: Iceland/California
, is structured around the geologic boundary that forms the edge of the North Atlantic Continental Plate. I was particularly interested in the fact that this geological boundary has no political allegiance, was not determined by wars, by financial interest, or national demarcation. It is a boundary that cannot be controlled or contained by human intervention.