Melanie Houle






Helen Revisited



Across millennia, the epic tale
persists: a thousand ships, young lives and treasure
squandered in the clash of jealous males,
besotted with your beauty's cruel pleasure.
Aphrodite's favorite, drunk with pride
at your possession, risked all for his chance.
Now your abductor's name rides high, astride
the city emblematic of romance,
while yours sinks deeper in disuse. Ships
are launched by Jessicas and Jennifers,
fresh-faced and firm of flesh as you once were.
Men lust but other names are on their lips.
You're done. Your thousand ships have run ashore.
Obsolete, you drown in metaphor.








Voyage de Retour



Our cousin traced our family history
back to a teenage boy in Normandy
who threw both home and caution to the wind
that sailed him, brave young gambler, to New France.
The jackpot was Quebec. By plan or chance,
he broke ground where three rivers intertwined.
His children's children spread to fated land:
their fields became the Plains of Abraham.

We are the wayward branch, split from that tree,
the first Yanks after near four centuries.
Your grandchildren and theirs, adding their page,
will pause over your name and try to gauge
how those deep-buried roots, decades unclaimed,
ensnared your feet and pulled you home again.


AUTHOR BIO
Melanie Houle is a physician and former jeweler. She is a Pushcart Prize nominee and The Raintown Review's first featured poet. Her poetry has also appeared in The Lyric, California Quarterly, Mobius, The Aurorean, The Barefoot Muse, The HyperTexts, Contemporary Rhyme, ShatterColors, Innisfree Poetry Journal, Lucid Rhythms, The Centrifugal Eye, Journal of the American Medical Association and others.
POETRY CONTRIBUTORS

Sarah Busse

Barbara Crooker

Jehanne Dubrow

Annie Finch

Ann Fisher-Wirth

Dolores Hayden

Melanie Houle

Michele Leavitt

Diane Lockward

Charlotte Mandel

Ann Michael

Tatyana Mishel

Jennifer Reeser

Wendy Sloan

Diane Arnson Svarlien

Marilyn Taylor

Kathrine Varnes

Terri Witek

Marly Youmans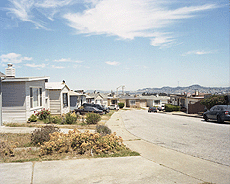 Marion Belanger
: My current project,
Continental Drift: Iceland/California
, is structured around the geologic boundary that forms the edge of the North Atlantic Continental Plate. I was particularly interested in the fact that this geological boundary has no political allegiance, was not determined by wars, by financial interest, or national demarcation. It is a boundary that cannot be controlled or contained by human intervention.