Annie Finch






Elegy for Her Mother



For K.V.

When your mother joined October,
took the questions from the earth
with her body, left you shining
with your answers, how did earth
close around her? Was it startled

by a further laugh of grain?
Did a field of hard earth open
over her, till she was grain?

Was she brought to flame again
in the mothers' month, October,
when the dead come closing in?
Was she made to a green flame
by a further laugh of grain?

Did a field of hard earth open
over her, till she was grain?
Was she brought to flame again?







Friend



Friend of my blooming, ripening friend,
Keeper of changes, we give and we bend.
Land to my ocean, seed to my flower--
Move with me into power.

Though I change with you, you change me alone
As we go ripening, blooming or done.
Flower I grow into, sea to my sand,
This is what we command.


AUTHOR BIO
Annie Finch is the author of four books of poetry, The Encyclopedia of Scotland, Eve, Calendars (a finalist for the Forward Poetry Book of the Year Award), and the forthcoming Among the Goddesses, as well as the definitive translation of the Complete Poems of Renaissance love poet Louise Labé. Her music, art, and theater collaborations include two operas. Annie's poetry has appeared in numerous anthologies, journals and textbooks and for radio and TV audiences from Voice of America to Def Poetry Jam. She has also published books about poetry, including A Formal Feeling Comes: Poems in Form by Contemporary Women and most recently The Body of Poetry: Essays on Women, Form, and the Poetic Self. She is Director of the Stonecoast low-residency MFA Program in Creative Writing.
POETRY CONTRIBUTORS

Sarah Busse

Barbara Crooker

Jehanne Dubrow

Annie Finch

Ann Fisher-Wirth

Dolores Hayden

Melanie Houle

Michele Leavitt

Diane Lockward

Charlotte Mandel

Ann Michael

Tatyana Mishel

Jennifer Reeser

Wendy Sloan

Diane Arnson Svarlien

Marilyn Taylor

Kathrine Varnes

Terri Witek

Marly Youmans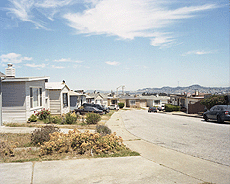 Marion Belanger
: My current project,
Continental Drift: Iceland/California
, is structured around the geologic boundary that forms the edge of the North Atlantic Continental Plate. I was particularly interested in the fact that this geological boundary has no political allegiance, was not determined by wars, by financial interest, or national demarcation. It is a boundary that cannot be controlled or contained by human intervention.