Carol Lynn Stevenson Grellas






Plaques and Tangles



Her father plays such childish games
among his rounds of forgotten names
and swears there's nothing wrong—a stance
she hopes to overturn, her chance
at saving him, or what remains.

She throws out matches, though he claims
he'll never lose his home to flames.
In-between a vacant glance,
her father plays

with given pills. Despite all claims
confusion lasts. Still, she blames
ill-fated cerebral circumstance
on genetics' role, not happenstance.
Dementia's hymn, a dazed refrain
her father plays.




On Underestimating the Aftermath



I was daughter then nursemaid to parents who died
as a gallant attempt though my efforts relied
on instructions from doctors whose manuals I read
when sent home as a reference yet much left unsaid—

with regard to behaviors that one shouldn't see
if one's hoping to salvage a last memory.
As if being the carer for someone in need
might be noted in heaven; a virtuous deed.

For disease of the brain, an unmalleable force,
I required a booklet, a guide with a course
or a sundowner's channel explaining the mind
where directions were given or maybe defined.

When the light dimmed to shadows, each ominous dawn
with our daily disorder eroding the calm
overwhelming our closeness, invasion of roles
soon the parent's the child, and the child's the mole,
to myself I'd endeavored most dutiful chores—
being kind and forbearing while forging through tears.
With all tumbledown memories, turned tainted from sweet
where most visits made heartened by thoughtful conceit.
But when dying was over, their eulogy read…
there was no one to tell me, good girl. They were dead.



AUTHOR BIO
Carol Lynn Stevenson Grellas lives in the Sierra Foothills. She studied at Santa Clara University where she was an English major. She is a nine-time Pushcart nominee and seven-time Best of the Net nominee. In 2012 her chapbook Before I Go to Sleep was selected as a winning chapbook in the Red Ochre Chapbook contest and in 2018 her poem 'A Mall in California' placed 2nd for the Jack Kerouac Poetry Prize. She is the author of several chapbooks along with five full-length collections of poetry including Epitaph for the Beloved soon to be released from Finishing Line Press. She is a member of Saratoga's Authors Hall of Fame and The Sacramento Poetry Center Board of Directors. See her website at www.clgrellaspoetry.com
POETRY CONTRIBUTORS

Ansie Baird

Melissa Balmain

Kathryn Boswell

Maya Chhabra

Geraldine Connolly

Linda Conroy

Lisa DeSiro

Peggy Landsman

Susan McLean

Diane Lee Moomey

Samantha Pious

M. B. Powell

Carol Lynn Stevenson Grellas

Alexandra Umlas

Cheryl Whitehead

Marly Youmans (Featured Poet)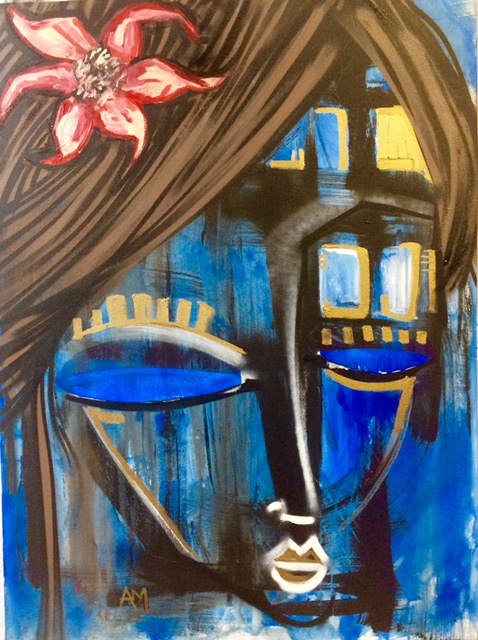 Rounded in deep compassion for the human experience across borders, Mizrachi explores both the spiritual and physical dimensions of being human, and in particular, female. Often times, the female figure in various mythical iterations intersects with earthbound feminine forms as a means to communicate and transmit social consciousness. Mizrachi's intentions include the empowerment of self and others through artistic expression, as well as advocacy for women, youth, and the environment. Family, community, and tribe are also recurring themes and are approached as active spaces of shared engagement. In recent years, Mizrachi's studio practice has developed into a testing ground for explorations in assemblage, sculpture, and installation that has transformed both her painting practice and decades of work as a muralist. Moving beyond paint, her small scale pieces have become sculptural drawings and her murals have become outdoor wall installations. Both styles of work have taken on new life as three dimensional geometric forms.