Maya Chhabra






recipe for a void



start with emptiness—quiet, canyon-vast,
the withdrawn sea, the done-and-gone past—
start where nothing is. measure its extent,
then add and add and never fall content
into the sated exhaustion of a summer laze.
never peace. never the swift uncounted days
felled like grass-stalks by the all-devouring,
only windburn, exposure, scouring,
the restless air thin and unfulfilled,
an excavation that will nothing build.
above lie the stars, whose quiet kiss
asks was it for this? only for this?




The Minotaur's Sister



I.

Maybe all that was monstrous in my mother
Went into him, so I, slim and fair of face,
Bore no resemblance to my ravening brother
And came unscathed through our line's disgrace.
Pasiphaë and the bull—justice of gods
Shares little with our human games of blame.
My father knew this when he eyed the odds,
Rolled for a crown and stifled secret shame.
Maybe all that was monstrous in my sire
Made me its heir—the labyrinth of reason
Tangling the guiding thread of divine fire
I followed as it twisted into treason—
Weary of burying rage, knowing the price,
I let the monster out, let fly the dice.


II.

At the end he was helpless, really. I,
His sister and his keeper and his ruin,
Who had his darkened paths with corpses strewn,
Let in the hero, let my brother die.
Hope made my footsteps light, quickened my breath,
And while his body still exuded heat,
To the rhythm of his failing, slow heartbeat,
I danced on tiles slick with blood and death.
Regret came later, underneath the sun,
Abandoned with an island for my tomb,
Realizing that a hero's merely one
Whose bestial side is veiled. This was my doom:
I let him see too much. Of course he'd run,
The man the monster chose for her bridegroom.



AUTHOR BIO
Maya Chhabra graduated from Georgetown University in 2015. Her poetry has appeared in Abyss & Apex, Liminality, Mythic Delirium, Through the Gate, Star*Line, and The Cascadia Subduction Zone. Her novella Toxic Bloom is forthcoming from Falstaff Books, and her translation of Marina Tsvetaeva's verse play Fortune appeared in the journal Cardinal Points. She is also an author of science fiction and fantasy short stories. She lives in Brooklyn with her partner.
POETRY CONTRIBUTORS

Ansie Baird

Melissa Balmain

Kathryn Boswell

Maya Chhabra

Geraldine Connolly

Linda Conroy

Lisa DeSiro

Peggy Landsman

Susan McLean

Diane Lee Moomey

Samantha Pious

M. B. Powell

Carol Lynn Stevenson Grellas

Alexandra Umlas

Cheryl Whitehead

Marly Youmans (Featured Poet)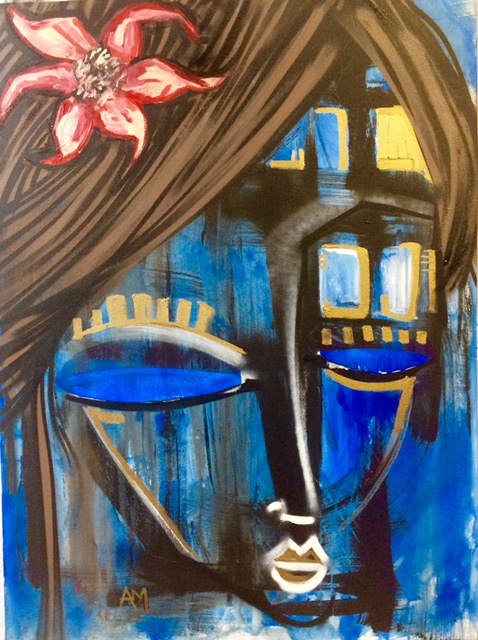 Rounded in deep compassion for the human experience across borders, Mizrachi explores both the spiritual and physical dimensions of being human, and in particular, female. Often times, the female figure in various mythical iterations intersects with earthbound feminine forms as a means to communicate and transmit social consciousness. Mizrachi's intentions include the empowerment of self and others through artistic expression, as well as advocacy for women, youth, and the environment. Family, community, and tribe are also recurring themes and are approached as active spaces of shared engagement. In recent years, Mizrachi's studio practice has developed into a testing ground for explorations in assemblage, sculpture, and installation that has transformed both her painting practice and decades of work as a muralist. Moving beyond paint, her small scale pieces have become sculptural drawings and her murals have become outdoor wall installations. Both styles of work have taken on new life as three dimensional geometric forms.