Linda Conroy






Sunday



Late afternoon, the silent living room,
dust of coal-stoked fire's dancing flame,
crumpets cooked on a toasting fork,
spread with melting butter or marmalade.
Worn books for quiet reading, foot-fall
sounds, the thump of younger children running
past the door, the mumble of their parents' talk.
The clang of ash pail by the grate, a spoon
stirred in the pot. We hear the ticking
of the mantle clock and watch the interlude
of respite inching past. Upstairs again,
we find ice frozen on the window pane
and lie and stare into the dark beyond,
and long for something lasting to appear.




Well-worn



The coat found in the attic was once black
I think, but now has turned a faded grey.
I'm not sure if this is dust, or wear of years
of wrapping Mother's form against the force
of disappointment and the grief she wore
before she went away. One time she must
have left it in the shed or let it fall
onto the stack of coal beside the compost pail
while she enjoyed the warmth that stroked
her freckled elbows as she sifted soil.
Father found it, pulled it close and let
the dampness of the earth and her embrace
wrap round his face to let him fathom
who she'd been. Much more we'll never know.



AUTHOR BIO
Linda Conroy is an older writer, starting poetry more seriously only after retirement. Her poems have recently appeared or are forthcoming in The Penwood Review, Persimmon Tree, Shot Glass and Raven Chronicles as well as local anthologies.
POETRY CONTRIBUTORS

Ansie Baird

Melissa Balmain

Kathryn Boswell

Maya Chhabra

Geraldine Connolly

Linda Conroy

Lisa DeSiro

Peggy Landsman

Susan McLean

Diane Lee Moomey

Samantha Pious

M. B. Powell

Carol Lynn Stevenson Grellas

Alexandra Umlas

Cheryl Whitehead

Marly Youmans (Featured Poet)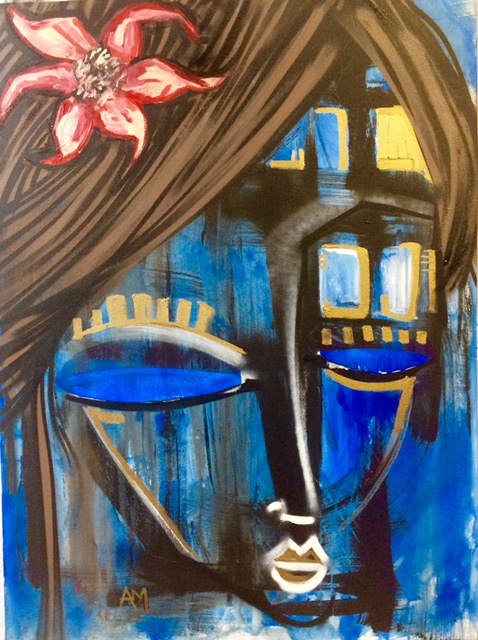 Rounded in deep compassion for the human experience across borders, Mizrachi explores both the spiritual and physical dimensions of being human, and in particular, female. Often times, the female figure in various mythical iterations intersects with earthbound feminine forms as a means to communicate and transmit social consciousness. Mizrachi's intentions include the empowerment of self and others through artistic expression, as well as advocacy for women, youth, and the environment. Family, community, and tribe are also recurring themes and are approached as active spaces of shared engagement. In recent years, Mizrachi's studio practice has developed into a testing ground for explorations in assemblage, sculpture, and installation that has transformed both her painting practice and decades of work as a muralist. Moving beyond paint, her small scale pieces have become sculptural drawings and her murals have become outdoor wall installations. Both styles of work have taken on new life as three dimensional geometric forms.