Melissa Balmain






Hair-raising



The story you've heard? How some harpy
imprisoned me, casting a curse?
Well, scribble this down with a Sharpie:
my actual mother was worse.

I left home at 18. "Stay, Rapunzel!"
cried my mom. "You'll destroy everything!
That cute prince with the dimples and buns'll
be arriving next week with a ring!"

"I'm an artist," I said, packed my brushes,
and presto, I made my big move.
What painter worth anything rushes
into marriage? I aimed for the Louvre.

In the forest I leased a sweet penthouse
with a window but not a front door.
(It was quite the affordable-rent house,
since getting inside was a chore.)

But Charmless, that stupid, vain weasel,
just stalked me, then yelled by the hour,
"Let your hair down! Forget that damn easel!
Let me climb up your hair to your tower!"

He got louder and ruder and sadder:
"Use your magical hair! Be a sport!"
(Had the bozo not heard of a ladder?)
"My hair," I replied, "is too short."

"I'll just wait while it grows," he suggested.
Which he did. How my golden locks coiled
as he lounged by the tower, bare-chested,
and lovingly kept his pecs oiled.

At last: "Come on up!" (my voice chiming).
He ascended my braid until—"Aaack!"—
he discovered just what he'd been climbing,
jumped off it, and never came back.

The moral? When schmucks won't get going,
when they threaten to stay and propose,
simply do as I did and start growing
the magical hair in your nose.




My Mother's Ghost Whispers in My Ear at Starbucks



You always skip the cream and go with skim:
"Why guzzle all those extra calories?"
Determined to be healthy—hard and slim—
you always skip the cream and go with skim.
I went with cheese and butter, skipped the gym,
and died too early due to none of these.
You always skip the cream and go with skim—
why? Guzzle all those extra calories.




Getting Spammed by Wendy Cope's Hacked Email Account



(with apologies to W.C. and Kingsley A.)

It happened to me yesterday—
A pretty boring story,
But still the closest I've come in months
To literary glory.





AUTHOR BIO
Melissa Balmain edits Light, America's longest-running journal of comic poetry, and teaches at the University of Rochester. Her poems have appeared or are forthcoming in The American Bystander, American Life in Poetry, Measure, The New Criterion, The New Verse News, Poetry Daily, Rattle, The Spectator (UK), Verse Daily, The Washington Post, and assorted anthologies; her prose in The New Yorker, The New York Times, McSweeney's, and Success. Her poetry collection Walking In on People (winner of the Able Muse Book Award) is often assumed by online shoppers to be some kind of porn. Twitter feed: @MelissaBalmain. Website: www.melissabalmain.com
POETRY CONTRIBUTORS

Ansie Baird

Melissa Balmain

Kathryn Boswell

Maya Chhabra

Geraldine Connolly

Linda Conroy

Lisa DeSiro

Peggy Landsman

Susan McLean

Diane Lee Moomey

Samantha Pious

M. B. Powell

Carol Lynn Stevenson Grellas

Alexandra Umlas

Cheryl Whitehead

Marly Youmans (Featured Poet)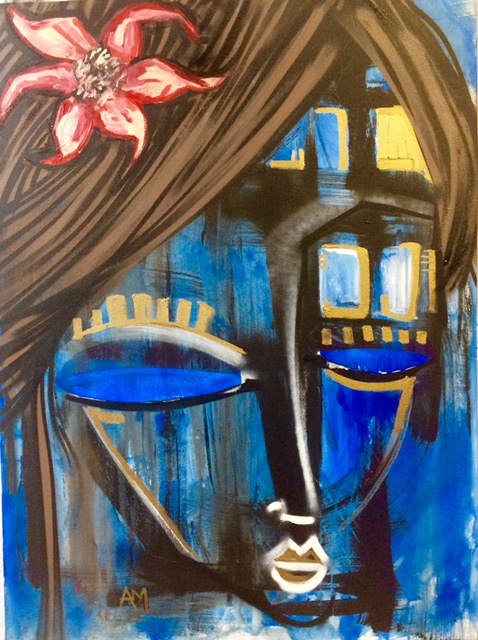 Rounded in deep compassion for the human experience across borders, Mizrachi explores both the spiritual and physical dimensions of being human, and in particular, female. Often times, the female figure in various mythical iterations intersects with earthbound feminine forms as a means to communicate and transmit social consciousness. Mizrachi's intentions include the empowerment of self and others through artistic expression, as well as advocacy for women, youth, and the environment. Family, community, and tribe are also recurring themes and are approached as active spaces of shared engagement. In recent years, Mizrachi's studio practice has developed into a testing ground for explorations in assemblage, sculpture, and installation that has transformed both her painting practice and decades of work as a muralist. Moving beyond paint, her small scale pieces have become sculptural drawings and her murals have become outdoor wall installations. Both styles of work have taken on new life as three dimensional geometric forms.