H

.

o

.

l

.

l

.

y

.

.

W

.

o

.

o

.

d

.

w

.

a

.

r

.

d




Submerged



My cold heart floats slow
through the blue sound of your name--
like the river below,
you are never the same.

Your name casts a spell,
like a dream trapped in sleep,
like a voice down a well,
like a secret I keep.

All the tales I can tell,
all the letters I write,
only deepen the well,
only darken the night.







Slim Chants



The heart makes a fickle grave,
always letting ghosts crawl out.
The mind makes a flighty cage--
often fledgling hopes fall out.

The soul is a nest of fire,
time is a deepening spark.
The world is a net of wire,
love is a leap in the dark.


AUTHOR BIO
Holly Woodward is a writer, artist and teacher. She turns her poems, calligraphy, marbled papers and artwork into books. She enjoyed a year as the lone American doctoral fellow at Moscow University and served as writer-in-residence at St. Albans, Washington National Cathedral.
POETRY CONTRIBUTORS

Maryann Corbett

Nausheen Eusuf

Anna Evans

Dolores Hayden

Luann Landon

Susan McLean

Annabelle Moseley

Alexandra Oliver

Wendy Vardaman

Doris Watts

Holly Woodward

Marly Youmans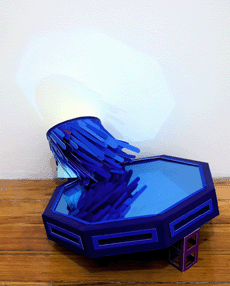 Lauren Clay
: Addressing feelings of lost cultural identity and sitelessness, this work investigates ideas of the self as discerned through the lense of place and site. The search is influenced by various mythologies of place, such as the inherited place, found through home and community; the internal place which exists in the psyche or imagination; and the discovered place, found through study or travel.