Carolyn Raphael






Stephanie Dancing



In memory of Stephanie Davis

She moved through air and made it glow—
her body chronicled the joy.
When music beckoned, fast or slow,
she moved through air and made it glow.

The lucky ones who watched her know
the grace that time could not destroy.
She moved through air and made it glow;
her body chronicled the joy.








While You're Away



For my husband on the eve of his surgery

While you're away I'll shun the rose,
the cool night-breeze that sweetly blows,
the trilling of the cardinal's song.
Somehow it suddenly seems wrong
to revel when the pleasure goes.

And yet my tree hydrangea grows
with daily confidence. Who knows?
Perhaps I also can be strong
while you're away.

Without your buoyant smile that shows
the spirit of the man I chose,
without your often off-key song
that strives for Wagner (not too long),
I'll mimic coping, I suppose,
while you're away.


AUTHOR BIO
Carolyn Raphael retired from the English Department at Queensborough Community College, CUNY, after more than thirty years of teaching. She is the author of The Most Beautiful Room in the World (David Robert Books), Dancing with Bare Feet (Kelsay Books), and two chapbooks, Diagrams of Bittersweet (Somers Rocks Press) and Grandma Poems—Not Too Sweet (Kelsay Books). She has published, among other places, in Blue Unicorn, The Formalist, The Lyric, and Oberon. She is the poetry coordinator of Great Neck Plaza in Great Neck, New York. Her project, "Poetry in the Plaza," places a poem each month on local bulletin boards and on the village website, much as "Poetry in Motion" places poems on the subway. She also coordinates the annual Great Neck Plaza Poetry Contest.
POETRY CONTRIBUTORS

Kris Beaver

Catherine Chandler

Mary Cresswell

Catherine Fitzpatrick

Nicole Caruso Garcia

Katie Hartsock

Jean L. Kreiling

Diane Lee Moomey

T. R. Poulson

Catherine Esposito Prescott

Carolyn Raphael

Claudia Schatz

Leslie Schultz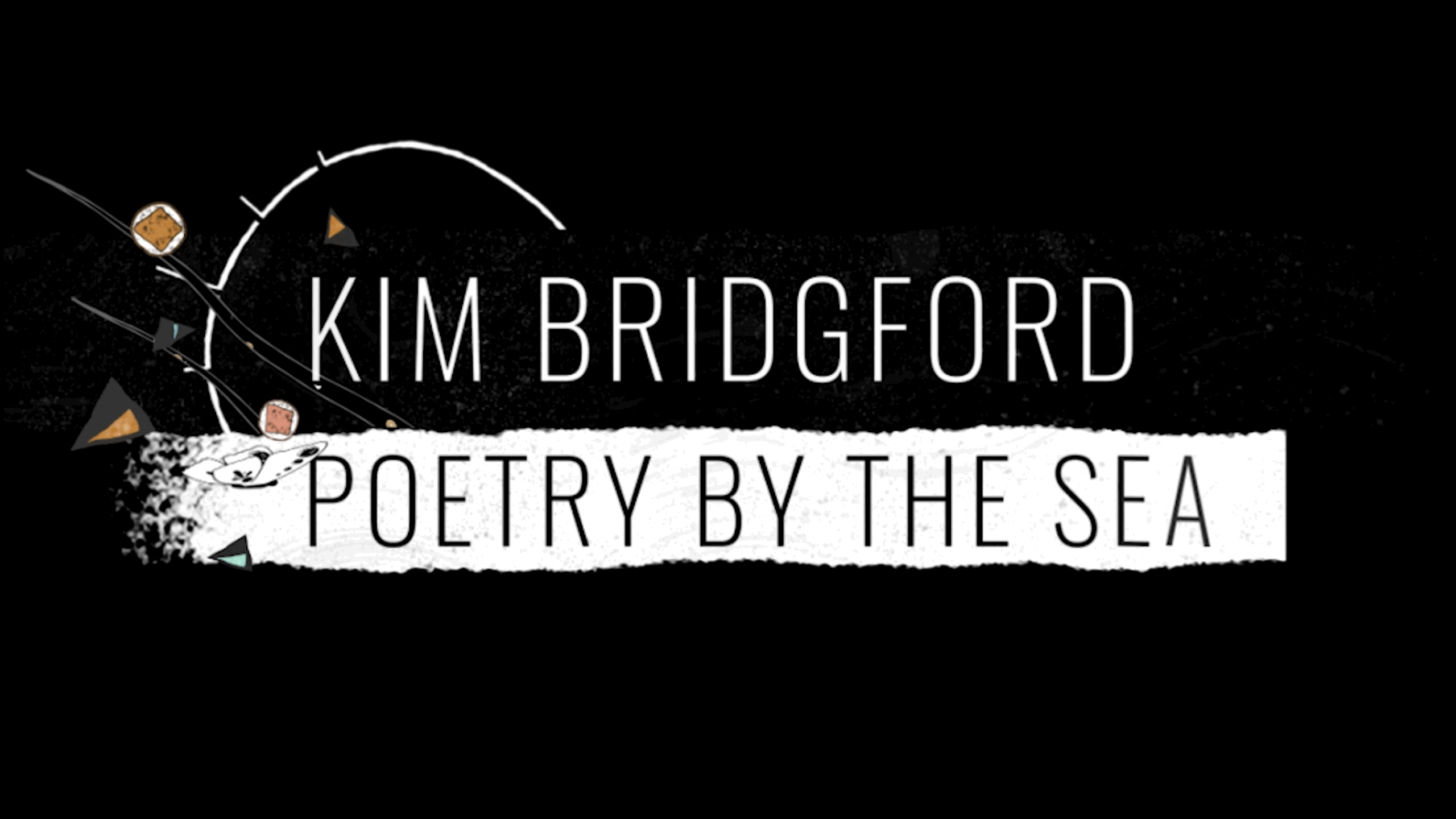 The Poetry by the Sea Spring Celebration is available for viewing on Youtube as a permanent memorial and tribute to Mezzo Cammin's founder, Dr. Kim Bridgford (1959-2020). Click here to watch.
The 2022 Poetry by the Sea conference will run May 24-27 2022.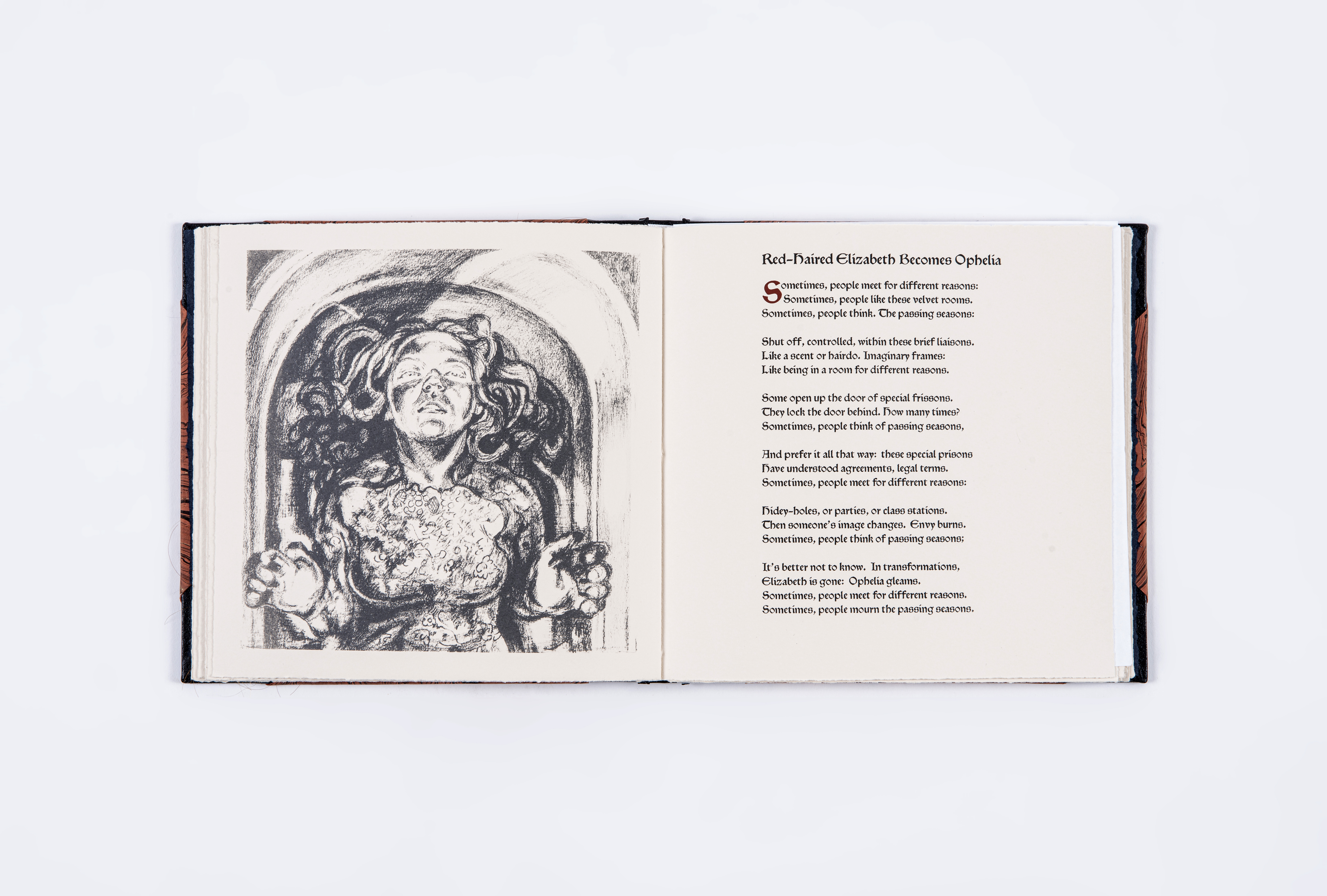 My work contributes to the dialogue among feminist writers, historians, critics, and artists to define a space for creative work and agency for women. Through my figurative paintings, I challenge notions about the female body, redefine myths, and recover the lives of historical women. I draw upon my knowledge of art history, symbolism, and iconography to create rich stories about the women I paint. By projecting my own likeness into many of the portraits I create or by using models, I identify with the women I paint and explore my own sense of being an artist and woman in relation to accomplished women across centuries and cultures.

Here we see the pages from my newest artist book, I Wake Again, based on the life of Pre-Raphaelite artist and poet, Elizabeth Siddal. The poems are written by Kim Bridgford, who was a dear friend for 30 plus years. The pages are printed in lithography and the initial letter of each poem is done in silkscreen. The font of the poems is Morris Font. The ink color is graphite. I have reimagined key moments in Elizabeth's life, such as her birth, her writing poetry, reading, painting, and her death. Each book contains red hair and has been bound by Maureen Cummins.